Tennessee at Kansas City! Green Bay at San Francisco! What are verbs!? We asked our Football Absurdity staff to weigh in on both of the 2020 NFL Conference Championship games this weekend.

AFC Conference Championship:
Titans at Chiefs
Sunday, 1/19 @ 12:05 PM (PST)
Line: Chiefs -7.5
Jeff Krisko, Football Absurdity Editor-in-Chief & 49ers Homer
This one is preposterous because both teams are on unprecedented highs, so throw out everything you thought you knew about this matchup. Firstly, the Chiefs mounted a comeback after the Texans stacked up a 24-0 lead in the second quarter, beating Houston 51-31. Meanwhile, the Titans slew two giants, taking out the Patriots and Ravens in back-to-back weeks. It's a 52 point over/under and the Chiefs stand as 7.5 point favorites. However, I can't forget when the Colts ran the Chiefs to death on primetime, and that the Titans already beat the Chiefs this season. Tennessee 24, Kansas City 23.
Waleed Ismail, Football Absurdity CFO
Tennessee beat Baltimore at their own game and they will face a Kansas City defense that is susceptible to the run.  And frankly, the way Derrick Henry is running, I don't know who can stop him.  Couple that with the fact that Championship weekend is where Andy Reid teams go to die, and it is hard not to like the hottest team in football. The king is dead!  Long live the king! Tennessee 28, Kansas City 24.
Evan Hoovler, Fantasy Sports Writers Association Article of the Year Finalist
Give Andy Reid some credit, Titans backers. I think this veteran coach can figure out how to stop the Titans' known gameplan. I'd say the Titans can't think outside the box, but that implies them having multiple dimensions. Sure, Belichick couldn't do it, but his team just doesn't have the skill of previous years. Reid's does. The Chiefs have a backup plan: If they can't contain Derrick Henry, they can boat race him. He can't run for more yards than Mahomes can pass. Chiefs 33, Titans 17.
Mike Maxwell, Football Absurdity Weekly Columnist
Who'd have thought that we are less than a week away from Andy Reid choking against the Tennessee Titans?! We all thought it'd be Baltimore! Not me, I called the Titans' win last week. Tennessee had a three-point win in the regular season and hasn't allowed 14 points in the playoffs yet. However, I think this Chiefs team is so good they can't even be Andy Reided. Chiefs 27, Titans 21.

Mike Valverde, FA Weekly Columnist & Podcast Co-Host
The AFC tilt comes down to exploiting weaknesses with considerable strengths. Or, more accurately, can the Titans stop the Patrick Mahomes to Travis Kelce connection, and can the Chiefs stop Derrick Henry? When they first met in Week 10, Henry's ground game fueled the Titans to a 35-32 victory. The Titans won every game this year when Henry topped 100 rushing yards. The Chiefs struggle to stop the run, allowing teams to run for 128 yards per game (26th) at a 4.9 yard per carry clip (28th). Derrick Henry has not made tackling him easy, and he led the league with 1,268 yards after contact. Kansas City also struggles at tackling, ranking seventeenth in yards after contact.
Tennessee needs to stifle the passing game, especially against tight ends, where they've struggled, yielding 80 receptions (22nd) and 916 yards (26th) to tight ends this season. Unfortunately, it doesn't get easier going up against Kelce, who had a 97-1,229-5 line on the season. To win, Kansas City needs to jump ahead early. This forces Tennessee to retaliate with Ryan Tannehill, who averages 228 passing yards, and who hasn't passed for 100 passing yards in a game these playoffs. However, the Chiefs get after the quarterback, a Titans weakness. KC finished eleventh in sacks, and the Titans gave up 56 (30th). Also, the Chiefs secondary ranks eighth in yards and 20+ yard passing plays, likely limiting the Tannehill to A.J. Brown connection. The Chiefs' offense is too much and they win 34-30.
Karl Leslie, FA Writer
Ryan Tannehill and Derrick Henry took down the Super Bowl favorites in one of the more shocking upsets in recent memory. The defense held Lamar Jackson's pass attack in check and they kept pace in the running game thanks to Derrick Henry. They are underdogs on a mission, and that mission is to subvert NFL fans' expectations. However, Andy Reid and his breakfast menu full of a smorgasbord of RPOs and spreads will be a lot to overcome. The Chiefs sit now as not only the favorite to win this game but the Super Bowl. This game will be exciting, I have the Chiefs winning 35 to 21.

Bryan Sclar, FA Weekly Columnist
In the 2000 film Remember the Titans, Denzel Washington plays Herman Boone, a high school football coach tasked with unifying a racially diverse and divided team/school/town. Boone is told that if his team loses one game, he will be replaced. Boone, and his Titans, refuse to lose. That sounds an awful lot like the current Tennessee Titans squad, with the exception that Mike Vrabel is in no danger of losing his job. We will certainly remember these Titans as a true wild card that exceeded all expectations, ultimately losing to the far superior and experienced Kansas City Chiefs. Chiefs 30, Titans 21.

La Femme Football, FA Writer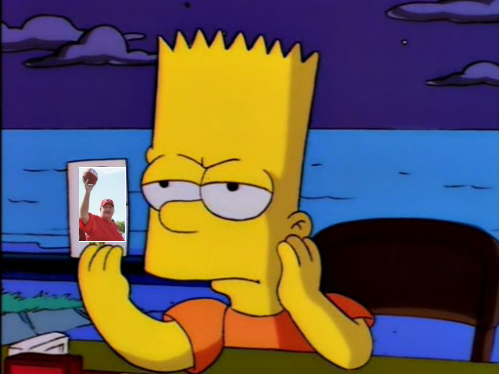 Titans 20, Chiefs 17
Michael Nitzani, FA Writer
The Chiefs have a cool uniform, and they get some exposure out here in California.  Their opponents, Tennessee, wouldn't even fit in any non-NFL endorsed video game/movie where they have to have fake, but believable names.  Here's looking at you Arizona Scorpions and Miami Sharks. So yeah, I'll take a team that wears red (the color of blood), is immortalized in a Snickers commercial, and is a fixture in North America's most violent sport any day of the week than a manufactured team with a silly name that is offensive to the Ancient Greeks. Chiefs 42, Titans 28.
NFC Conference Championship:
Packers at 49ers
Saturday, 1/19 @ 3:40 PM (PST)
Line: Niners -7.5
JK – I watched the pundits act like the Vikings would come in and whoop up on the 49ers last week. It was truly a bizarre sight to behold. In other words, let's not overthink this. The 49ers won 37-8 the last time they played and it wasn't even that close. It was 23-0 at the half, and the Packers made it 23-8. But, the 49ers marched down the field and scored a touchdown in just over a minute of game time.  Above all, the 49ers did all of this without Dee Ford or Joe Staley. The 49ers had 9 sacks in 6 games without Dee Ford (he played four snaps in that timeframe); the 49ers had 6 sacks with Ford back in the lineup last week against Minnesota. Side note: 5 of those 9 sacks were against the Packers. San Francisco 32, Green Bay 17.
WI – The Green Bay Packers are a paper giant and, consequently, I fully expect Nick Bosa and the San Francisco defense to tear them to shreds.  Rodgers is having a good year, but the Packers rely on the run.  This will be a problem for the Pack if what San Francisco did to Dalvin Cook is any indication.  The Niners are the best remaining team in these playoffs and I expect that to show this Sunday. San Francisco 30, Green Bay 17.
EH – I called it before the playoffs, and I'm sticking with it: a Chiefs-49ers Super Bowl. Point: The 49ers beat the Packers week 12. Counterpoint: That was two long months ago. Counter-counterpoint: The 49ers beat the Packers week 12, 37-to-freaking-8. Not gonna overthink this, 49ers 20, Packers 10.
MM – An homage to the 90's glory days that could only be better if John Madden was calling it. Rodgers seems to be playing with an edge and that plus his typical whining is certainly going to charge the huddle. However, the Niners seem to be heating up at the right time. I call overtime win in this one! 49ers 34, Packers 28 (OT).
MV – Above all, this game comes down to Aaron Jones and Jamaal Williams controlling the clock, and the Packers' offensive line protection. Pro Football Focus ranked the Packers as the sixth-best this year. However, they gave up five sacks to San Francisco in the 49ers' Week 11 blowout (37-8). The 49ers passing defensive unit is the best in the NFL. They are first in yards per game allowed, yards per completion, and 20+ yard pass plays allowed.
Surprisingly, the Packers passing game isn't what it used to be. Aaron Rodgers and crew are seventeenth in yards per game (233) and struggle to convert third-downs finishing 23rd. They struggle to move the chains, and the 49ers are the second-best third-down defensive unit. Green Bay needs to rely on multiple receivers, but after Davante Adams, Allen Lazard is their second-leading receiver. He won't keep defensive coordinators up at night. However, Aaron Jones will. Jones caught 49 balls for 474 yards and three touchdowns. Jones will also be key against a defensive unit that gives up 4.3 yards per carry.
The Packers are don't stop the run well, which is the 49ers' bread and butter. Tevin Coleman had a big game (22-105-2) against Minnesota last week, but this doesn't mean it won't be Matt Breida nor Raheem Mostert this week. The Packers have their hands full in the passing game, with George Kittle, Deebo Samuel and Emmanuel Sanders. Shockingly the Packers pull an upset, 23-20.
KL – 49ers seem to effectively run the ball on anyone and Jimmy G has been a game manager-plus for them. They have one of the top defenses in the league and embarrassed the packers 37-8 back in November. Both teams are getting some key additions from signings and injuries so it's hard to argue one team gained more pieces. But, here is the thing. Moreover, like I said in my Super Bowl prediction, the Packers have some magic. That magic hides in 12, and if he can get off to a good start and move the chains, they have a chance. He will be throwing everything to Davante Adams and the running back corps has looked solid all year. Any given Sunday, right? Green Bay wins this one 28 to 23.

BS  – In the 2004 film Scooby-Doo 2: Monsters Unleashed, Scoob and the gang have to battle a number of supernatural foes from their past. Among these beasts, is the fire-breathing, pickaxe wielding Miner 49er. Scooby and Shaggy vanquish Miner 49er using only the power of Scooby-Doo's flatulence. Just like our titular hero, the Green Bay Packers will prevail over a familiar enemy, the San Francisco 49ers. Aaron Rodgers and company will bring a lot more than gas to Levi's Stadium for this battle. Packers 34, 49ers 30.
LFF – The conference championships are like dating: Give me someone with experience. The 49ers backfield is like dating: Don't date 3-5 guys at the same time. Rodgers pulls out a win, Packers 24, 49ers 17.
MN – I have to go with Green Bay on this one.  These dudes are battle-hardened.  In modern times, nothing is more hardening than playing in Green Bay and performing a Lambeau Leap.  In contrast, San Francisco considers 50 degrees cold and I'm not entirely certain your average San Franciscan can jump a curb, let alone a wall.  Given this contrast, I can imagine the 49er defense getting stuck in a meeting about which letter to take out of the name of their startup or maybe their Slack client will go down? Packers 34, 49ers 21.
Now that you've looked forward to the conference championships, look back at our year-in-reviews. Whiplash!
Detroit Lions Fantasy Football 2019: What to Remember
Denver Broncos Fantasy Football 2019: What to Remember
Dallas Cowboys Fantasy Football 2019: What to Remember
Cleveland Browns Fantasy Football 2019: What to Remember
Also, for all our content get on our Twitter, or hear our Podcast, or jump in our Discord and hang with us
(Photo Credits: https://commons.wikimedia.org/wiki/File:Andy_reid_2018_(cropped).jpg, edited and https://commons.wikimedia.org/wiki/File:RB_Derrick_Henry_Titans,_2016.jpg, edited under CC BY-SA 2.0)