2021 Conference Championships Facts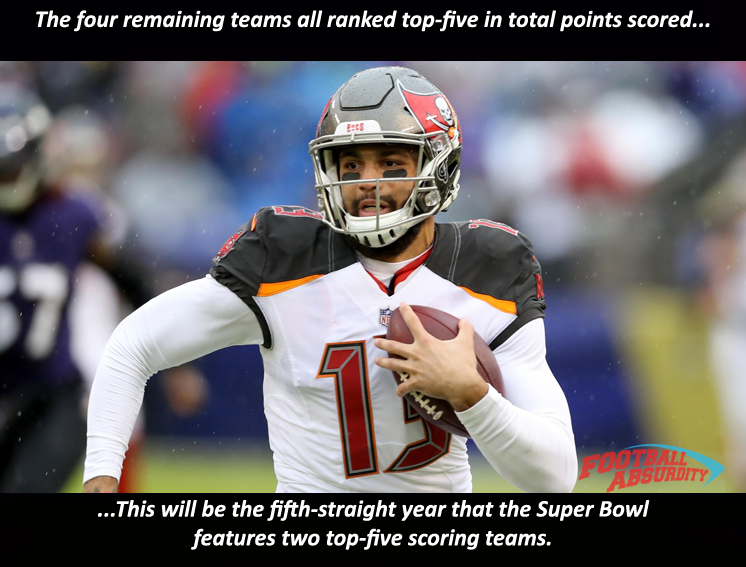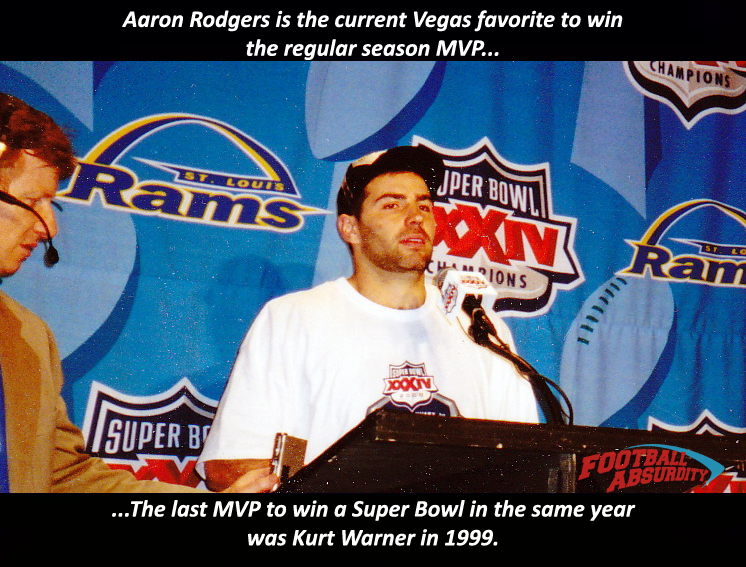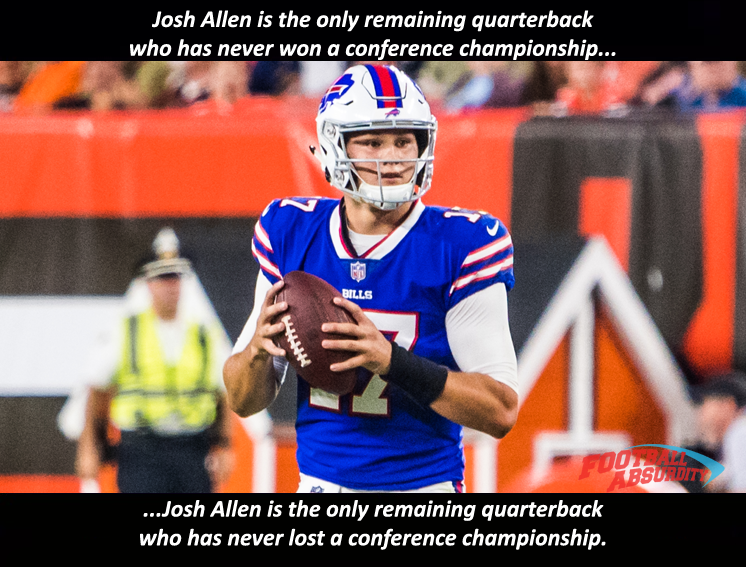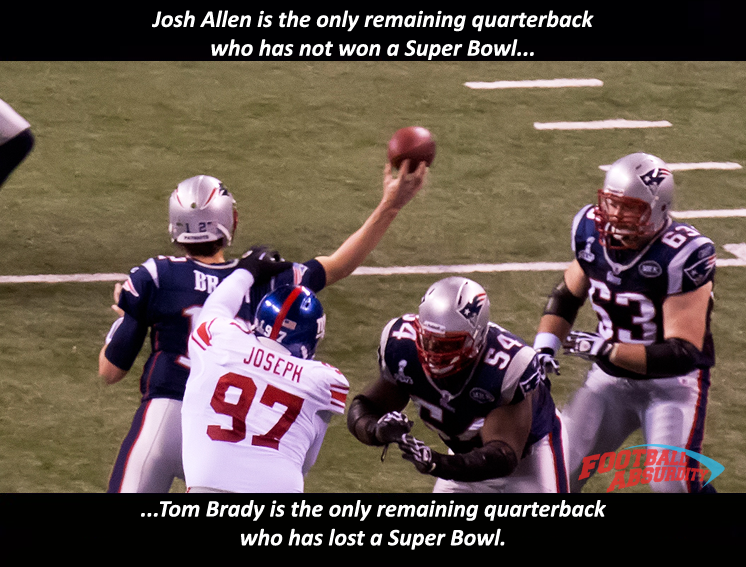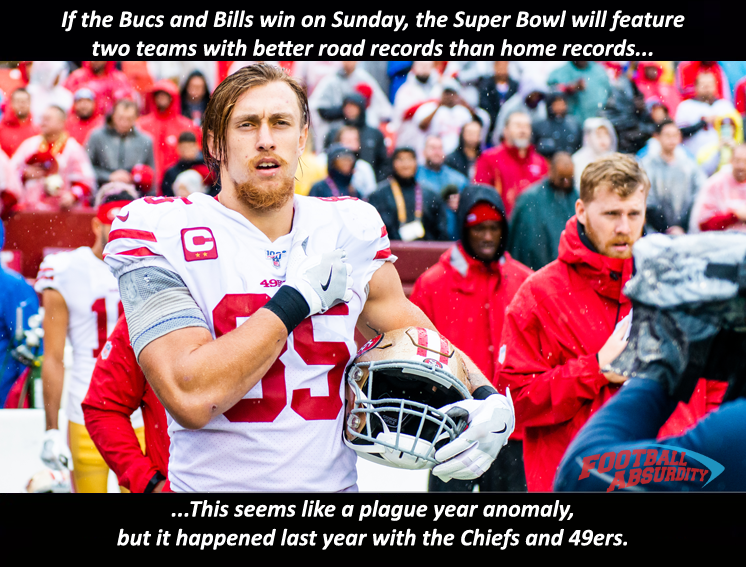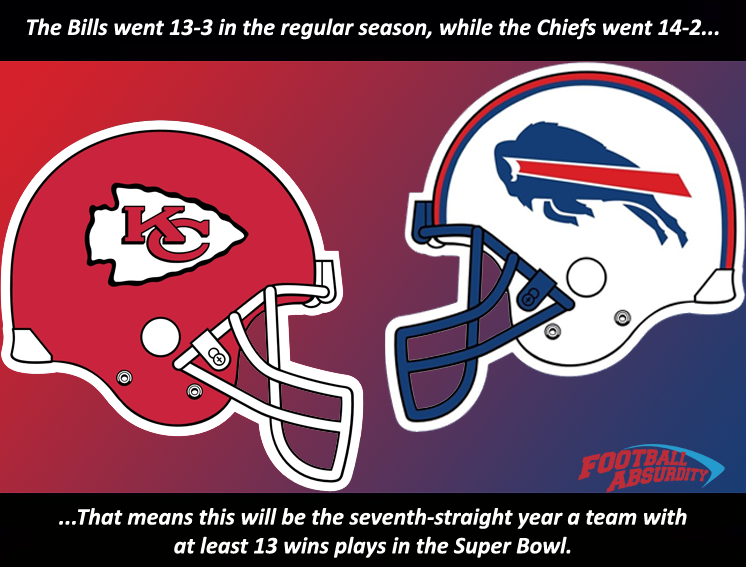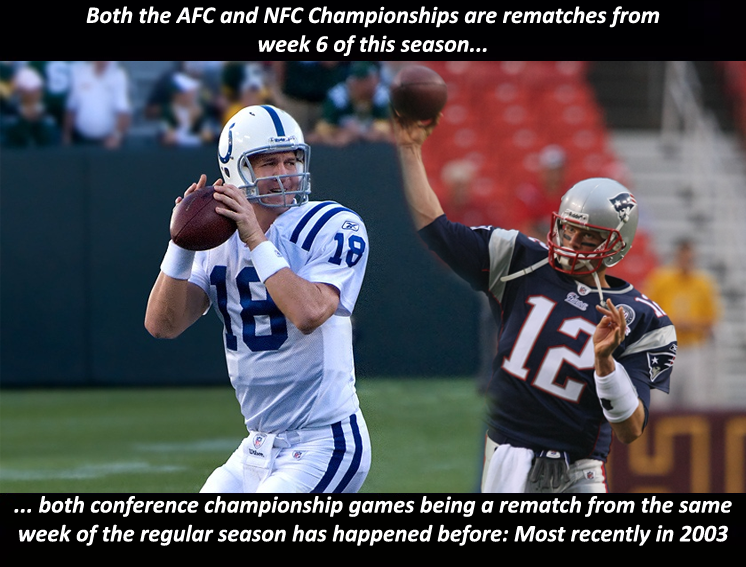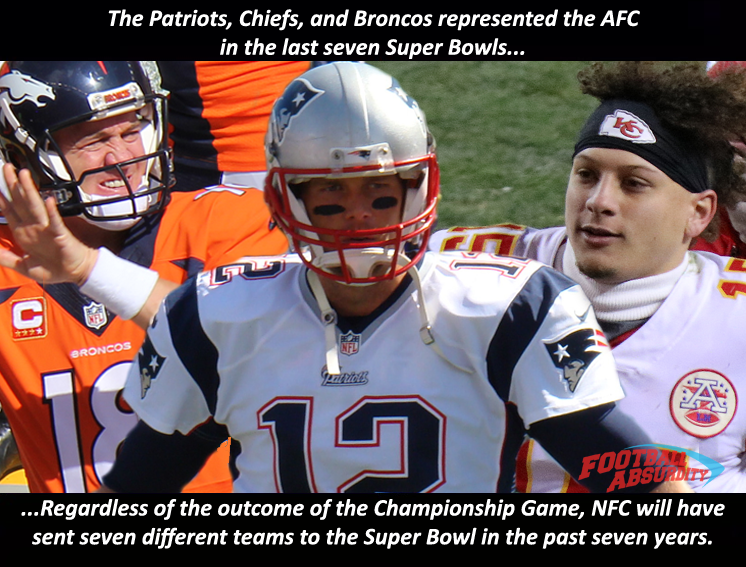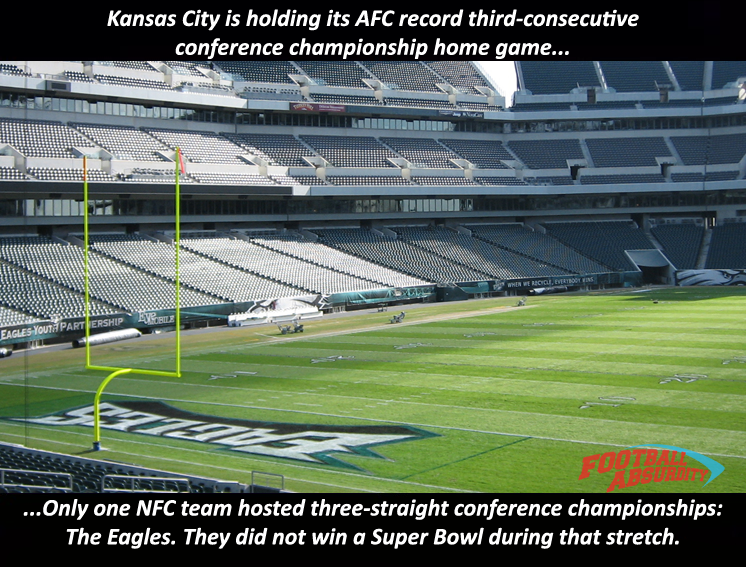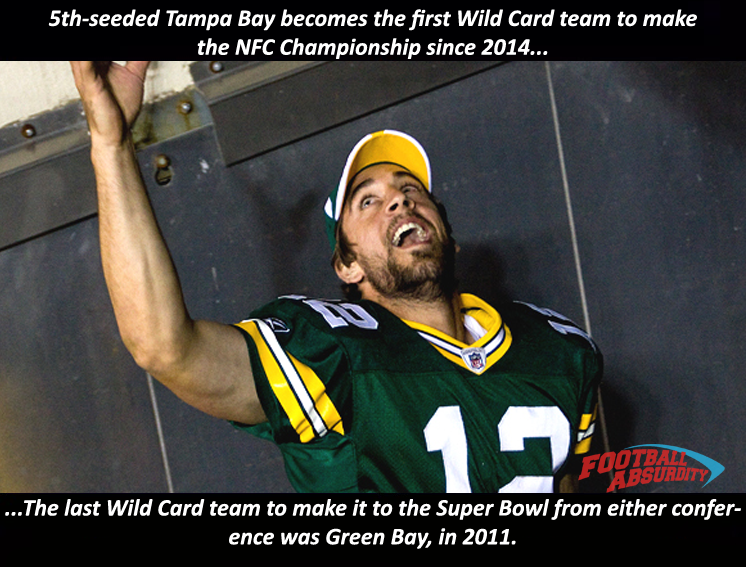 That's it for 2021 conference championships facts. The next two weeks I'll have delicious Super Bowl facts all laid out appetizingly. What's your favorite conference championship game memory? I remember when I was 12, I was in a rough spot. What got me through the week was looking forward to rooting for my favorite NFL team on Sundays. For the first time since I became a fan, my team was in the AFC Championship. It was all I could think about, and not just because the rest of my thoughts were agonizing. All my scrappy little team had to do was win and they would be going to the oh-my-gosh Super Bowl.
I eagerly sat down with a bowl of popcorn Sunday morning, ready to cheer on my favorite team. Unfortunately, my favorite team is the Raiders, and they lost that championship game 51-3. You may be wondering why this is my favorite championship game memory. To those of you, I say: I never actually said it was, go back and look. Egg on your face, dear readers. Also, this sentence gets me to the arbitrary word minimum required by search engines in order to not deem this arduously-researched conference championship facts article to be black-listable bot spam.
This is a headline because if I type more than 300 words without a headline search engines think I'm a bot
… actually, it turns out that I still need about 100 words before this conference championship facts article is certified SEO-ready. Our savvy tech guy, Amer, pointed out that if the Bills and Bucs win, Buffalo will again have to face the grim visage of playing against Tom Brady. Getting Brady out of their division only to lose to him in the Super Bowl would be a very Bills happening, indeed. I hope it doesn't happen: Not only do I strongly dislike Brady, I also picked Buffalo to win it all in the preseason. That's not to say I'm very prescient: I picked them to face the Atlanta Falcons in the Super Bowl, which is embarrassing. Have a good one!
If this has you hankerin' for some fantasy sports, try out Fan Duel! That link lets them know we sent you! It also gets you $5 bonus cash to play with if you make a deposit.
Then, follow Football Absurdity on Twitter!
After that, get free fantasy football advice by joining our Discord!
Finally, if you like what you read here, check out our podcast and our Patreon