The Los Angeles Chargers suddenly found themselves in the future in week two. They planned on letting Justin Herbert sit and learn behind Tyrod Taylor for a bit. A doctor, an errant needle, and a collapsed lunglater, Herbert had the keys. He never looked back. The Los Angeles Chargers parted ways with Head Coach Anthony Lynn at the season's end, so their 2021 will have a lot of questions. What should you remember about their 2020 season headed into their 2021 season, their first year with the new Los Angeles Chargers HC?
What to Remember from the 2020 Los Angeles Chargers Season
The Chargers' lead running back, Austin Ekeler, tore his hamstring and left week four after three snaps. He then missed weeks five through eleven. Prior to the hamstring tear, he was on a 2,000+ yard pace with five touchdowns. After he returned from injury, he paced out to 1,568 yards and four touchdowns. The big difference was simply volume. Ekeler averaged 21 touches per game prior to the injury, and 17.4 touches following his hamstring injury.
Let's double up on Austin Ekeler facts because there was so much discourse around Ekeler this season was that he was phased out by Melvin Gordon in 2019. People would say he would take a step back this year as the head running back. He had a nasty hamstring injury, but in the games he started and finished in 2020, he averaged 102.13 yards per game. In 2019 before week nine, when Melvin Gordon re-established himself (with his first 20 touch game), Ekeler averaged 94.8 yards per game. After Gordon re-established himself Ekeler averaged 99.1 yards per game. All of this was to say that he was better in 2020 than in 2019.
In Justin Herbert's first ten games, Herbert averaged 301.5 passing yards, 2.3 touchdowns, and 0.7 interceptions per game, along with 18.5 rushing yards and 0.3 rushing touchdowns per game. After Bill Belichick obliterated him in week thirteen, Herbert stumbled down the stretch. But… he was still good. In his last five games, he averaged 264.2 passing yards, 1.6 touchdowns, 0.6 interceptions to go with 9.8 rushing yards and 0.4 touchdowns per game. Compare to his first ten games, when he averaged 23.51 fantasy points per game in 4 points per passing touchdown TD. In his last five, he averaged 19.55 fantasy points per game. The difference was QB7 and QB13 on the season. Most of that was tied up in the Patriots shellacking. After that happened, he had at least 27.96 fantasy points in two of his last four games. The rumors of his demise were greatly exaggerated.
There was a lot of hullabaloo about Keenan Allen and Justin Herbert, about how they were hot and heavy into each other. Allen had over ten targets per game for the first time in his career, but his metronomic 8-9 yards per target over the last three seasons fell by the wayside. Allen averaged just 6.7 yards per target, and because of this, he failed to get 1,196 or more yards for the first time since he missed almost the entire 2016 season. But! Don't forget that he suffered from the Patriots' crushing of Herbert.   Prior to that point, he paced out to a monstrous 124 receptions, 1,273 yards, and 10 touchdowns. He then played under 70% of snaps against Atlanta, suffered an injury 24 snaps into week fifteen, and missed the rest of the season. This is a connection to buy into in 2021.
Hunter Henry's biggest bugaboo is his health. And, by missing two games in 2020, he is five-season into his career and yet to play a full sixteen game season. During draft season, he went as the #6 tight end off the board, going at pick 69 overall. While many thought that was nice value, it really wasn't worth your time to take him that high. The idea with Herbert was that he could put everything together with just a little bit of health. Unfortunately, on a per-game basis, he ended up as TE13. He didn't even really… boom, He had just one top-five game. He had six TE1 weeks overall (with eight games outside the top-twelve). He was part of The Tight End Blob, and the face of the tight ends you don't want to take in 2021. Henry ranked in the top-ten in targets, receptions, and yards… but seventeenth in touchdowns. Touchdowns are notoriously fluky and are the reason why I am not chasing this tier of tight ends (~TE6, give-or-take a couple of spots) in 2021 drafts. If they don't get touchdowns, they don't return value. And the touchdowns are not guaranteed.
If this has you hankerin' for some fantasy sports, try out Fan Duel! That link lets them know we sent you! It also gets you a 20% deposit match up to $500!
Then, follow Football Absurdity on Twitter!
After that, get free fantasy football advice by joining our Discord!
Finally, if you like what you read here, check out our podcast and our Patreon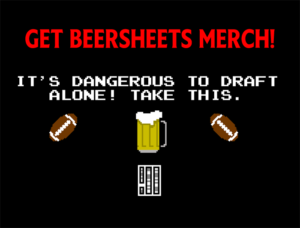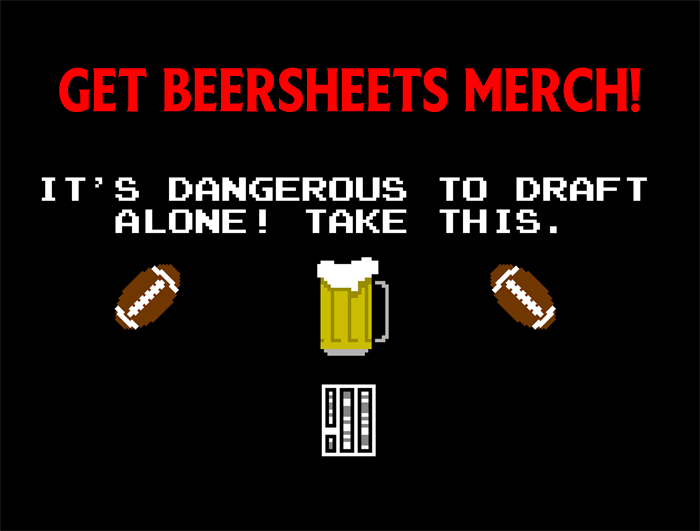 (Header Image Source: https://www.flickr.com/photos/keithallison/29791415287 under CC BY-SA 4.0)