The Los Angeles Rams retooled following the 2019 season. They jettisoned Brandin Cooks, added Cam Akers, and spent a lot of time in 2020 reminding people that they spent a lot of draft capital on Darrell Henderson in 2019. They squeaked into the playoffs and made it past their division rival Seattle Seahawks before either getting smashed by the Packers or pulling another surprise. I don't know, it's 11 AM on Thursday as I'm writing this. What should we remember about the 2020 Los Angeles Rams season as we look forward to our 2021 fantasy football drafts?
What to Remember from the 2020 Los Angeles Rams Season
Fantasy football Twitter nearly tore itself apart discussing the Rams TEs. Small sample size fans pounded the table for Tyler Higbee. Galaxy brains backed Gerald Everett. The answer was neither. Everett ended the season as TE38 and Higbee TE23. The Rams were back on their pre-2019 BS, crushing both When Higbee lit the world on fire, he had a 24.5% target volume. For context, George Kittle had a 24.4% target volume in 2019, and Travis Kelce had 24.7%. The Rams passed to all their tight ends at a 22.4% clip in 2020. That is more in line with how they doled out TE targets before giving Higbee more than he could handle (23.3% prior to week 11 in 2019 and 15.5% in 2018). What happened to the Rams' tight ends? Well, they split their 121 combined targets nearly down the middle, with Everett getting 61 and Higbee getting 60.
Let's talk about Cooper Kupp's 2020. Kupp ended the year with 92 receptions for 974 yards and three touchdowns. These aren't slouchy numbers, as Kupp ended as a WR3. Unfortunately, they were bust numbers because Kupp went as a top-fifteen wide receiver off the board. Kupp boasted nearly identical catches to his 2019 season, as did his yards after the catch per reception. His average depth of target dipped down just over half a yard, so that's not the culprit. It's that his yards before catch per reception dropped about 1.5 yards. It doesn't seem like a lot, but that change accounts for a loss of 138 yards assuming identical YBC/R to his last two seasons. Kupp's ten zone usage also dried up entirely: he had just five targets inside the 10-yard line in 2020, compared to ten in 2019 (which accounted for 6 of his touchdowns).
Robert Woods ranked second in wide receiver rushing yards last season, with 155 rushing yards on 24 attempts. Weirdly enough, this is not his career-high in rushing yards. That came in 2018 when he rushed for 157 yards. If it feels like Robert Woods shouldn't rush the football, it's because he never did before 2018. He had six rush attempts in his first five seasons in the league, totaling 28 yards.  But, in the last three years, he averages 20 rush attempts for 142 yards. It's time we include rushing statistics in Robert Woods' fantasy football projections. The Los Angeles Rams want to run him, and we can't ignore that fact any longer.
Now, let's talk really quick about the man, the myth, the second-round pick of the Rams (their first pick in the draft in 2020)… Cam Akers. Akers didn't top one-third of snaps until week thirteen, and at that point, Akers took over the backfield and never looked back. He had at least sixteen touches and played at least 60% of snaps in every single game from week thirteen to the end of the season. Malcolm Brown and Darrell Henderson combined to reach over 41% of snaps just once in these last five weeks (and the Seahawks' playoff game). It became Akers' backfield, and he responded by averaging 113.8 yards per game on 25.4 touches. Before week thirteen, he averaged just 31.7 yards per game on 6.9 touches.
The Cam Akers snaps came after Darrell Henderson spent the first three-quarters of the season reminding people of who he was, and that he was not a bust. Well, more accurately… Henderson spent a handful of games here and there showing that he has some NFL value. Ultimately, he did very little to stave off Akers. While Akers averaged 114 yards in his hot streak, Henderson passed that number just twice this season (in weeks two and three). Henderson passed 70 total yards just four times this year. The Darrell Henderson breakout was, in actuality, more of a Darrell Henderson hot streak.
If this has you hankerin' for some fantasy sports, try out Fan Duel! That link lets them know we sent you! It also gets you a 20% deposit match up to $500!
Then, follow Football Absurdity on Twitter!
After that, get free fantasy football advice by joining our Discord!
Finally, if you like what you read here, check out our podcast and our Patreon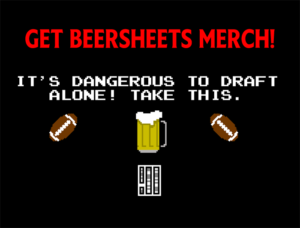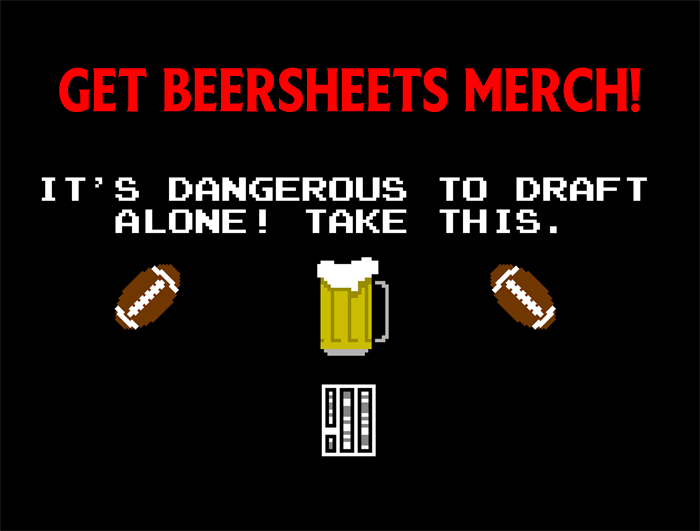 [Image Source: https://upload.wikimedia.org/wikipedia/commons/d/de/Cam_Akers_2020.jpg, cropped under CC BY SA 2.0]