NFC Championship Game
#5 Buccaneers at #1 Packers
(O/U 51, GB -3.0)
Sunday, January 24, 12:05 PM PST (Fox)
Call it Brady-Rodgers I. For the first time, two of the best quarterbacks of the last decade, and of all time, will square off in the playoffs. They both have one goal in mind, and the other stands in their way. Both Brady and Rodgers see anything short of a Super Bowl appearance (and victory) as a failure. It's unsure if we will ever get a Brady-Rodgers II, but I do know that we should enjoy the ride in their first playoff matchup ever. How can each team win this NFC Championship Game this Sunday?
How the Tampa Bay Buccaneers Win
Key Player: Tom Brady
Never count out Touchdown Tom. Tom Brady has played 43 playoff games, going 32-11 for his career. His 43 playoff games are a quarterback record, but that's not the only QB record he holds: completions, yards, touchdowns, wins, interceptions, and sacks. All Tom Brady's records. Why do I include interceptions and sacks? Touchdown Tom has seen it all, and he's been the guy for the last two decades in January. Every team Tom Brady is on goes as far as Tom Brady will take them. This year, for the first time, it's not the Patriots. Do you know what playoff record he doesn't hold? Losses. Therefore, we come back to a basic tenet: never count out Touchdown Tom.
Key Statistic: Yards Per Carry
It's always yards per carry, but usually, it's yards per carry against. This time, it's both yards per carry for the Buccaneers' backs as well as yards per carry allowed to the Packers' RBs. The Buccaneers allowed the lowest yards per carry to running backs during the regular season, but their offensive line also allowed the lowest yards before contact per carry. The Buccaneers also ranked last in broken tackle rate for rush attempts. It's a dreary set of circumstances, but the Tampa Bay running game needs to show up if they have a chance of taking out the Packers this weekend.
Key Position Group: Defensive Backs
The Buccaneers DBs certainly had their hands full with Michael Thomas last week, just like they will have their hands full with Davante Adams this week.  MT's final line? Four targets, zero catches. The Tampa Bay secondary will need to be on their A-game against the Rodgers-Davante Adams connection that feels completely unstoppable. Last week, Adams and Rodgers clowned Jalen Ramsey with a clever set of presnap motions. The TB DBs will need to have better communication than the Rams if they hope to win this one. We will see how it plays out, but if the defensive backs can shut down Rodgers like they did in week six, and Adams like they did to Michael Thomas last week, then Tampa Bay has it made in the shade.
How the Green Bay Packers Win
Key Player: Aaron Jones
The Tampa Bay Buccaneers have one of the best defenses against opposing running backs. They allowed 4.24 yards per touch to RBs on the season, the second-lowest figure in the NFL. As you may or may not know, the Packers lost just three games all season. Aaron Jones missed on of those games. In the other two losses, Jones had 41 and 71 total yards. Those were his two lowest yardage totals of the season. On the flip side, the Buccaneers allowed just four running backs to amass over 70 yards in a game this season. I'm not a "get a running back x amount of production and you win" guy because there's a lot of noise there but… he's their third best offensive player. He has to play well and will face a stiff competition.
And the game with just 41 total yards? Week six against the Tampa Bay Buccaneers.
Key Statistic: First Home Championship Game for Aaron Rodgers
Aaron Rodgers has played in four NFC Championship games since becoming the starter in 2008. Since taking over for Brett Favre, he's played at Chicago, Seattle, Atlanta and San Francisco. He has never played a Lambeau NFC Championship Game. In fact, this is just the third Lambeau NFCCG in the Favre-Rodgers Era.  Aaron Rodgers at home and on the road in the playoffs is… actually pretty similar. He averages nearly identical yards, touchdowns, and completion percentage. That's what happens when you're one of the best to ever do it. He has one big difference: interceptions. Aaron Rodgers has thrown one interception at home in the playoffs and averages one per game on the road. The friendly confines of Lambeau will make for an easy day for Aaron Rodgers in this one.
Key Position Group: Wide Receivers
The week six matchup between the Packers and the Buccaneers was over before it started. Rodgers and his wide receivers couldn't get on the same page after an early pick-six of Rodgers. You could see A-Rod short arm and miscommunicate with his WRs and they just couldn't get on the same page with route combinations and positioning. In the end, Rodgers ended up throwing 13/25 for 134 yards to his WRs in this one.  That came out to 5.36 yards per attempt to his wide receivers. He, Davante Adams, and the ancillary pieces need to be on the same page against this Tampa Bay secondary.
If this has you hankerin' for some fantasy sports, try out Fan Duel! That link lets them know we sent you! It also gets you a 20% deposit match up to $500!
Then, follow Football Absurdity on Twitter!
After that, get free fantasy football advice by joining our Discord!
Finally, if you like what you read here, check out our podcast and our Patreon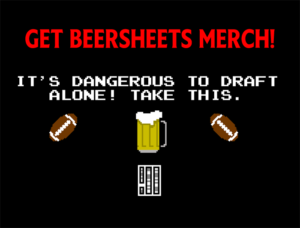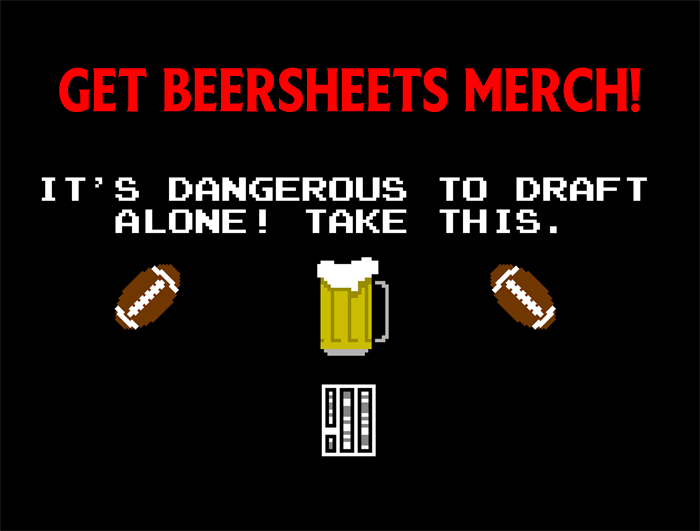 [Image Source: https://upload.wikimedia.org/wikipedia/commons/2/2d/Aaron_rodgers_2014.jpg, cropped under CC BY SA 2.0]