It's the fantasy football finals, and we need to make some tough start or sit decisions to help guide our teams to the finals. Let's take a look at three borderline startable wide receivers in most weeks, to see if we should start or sit Jamison Crowder, Mike Williams, or DJ Chark in week sixteen and the fantasy football finals.
Start or Sit Jamison Crowder versus Cleveland
Can the Jets winning one game qualify them as "suddenly frisky?" The Jets possibly took themselves out of the Trevor Lawrence Sweepstakes, dropping to the #2 overall pick with a win over the Los Angeles Rams in week fifteen. Crowder had eight targets in this game, which he turned into six catches for 66 yards. This performance comes off a hot two-catch, 7-yard game against the Seahawks, in which the Jets lost 3-40. Can we trust Jamison Crowder this week? Well, yes and no. I think he gets the targets, and I'm willing to overlook the Seahawks game that spiraled out of control very quickly. The game before that, against the Raiders, saw the Jets target Crowder seven times. I'm looking solely at the targets with Crowder since his raison d'être with the Jets is targets, targets, targets.
Crowder started the year getting between 10 and 13 targets in every game, but has had trouble ramping back up to that level. In a bit of Fulghaming, a full Jets WR corps caused problems for Crowder's target volume. But, he has at least seven targets in two out of his last three games, which he turned into 11 catches for 113 yards and two scores. He gets the Browns this week, who have a truly dreadful pass defense that allowed Colt McCoy to turn Darius Slayton (4/74) into a not-terrible option. In PPR, I'm rolling out Jamison Crowder as a third wide receiver, so I guess I am saying, as tepidly as possible, to start Jamison Crowder
Start or Sit Mike Williams versus Denver
Every once in a while, I look at a player's production, what he has been in his career, and his roster percentage and I sort of scratch my head. That is Mike Williams this week, in a plea to ask you to please not start Mike Williams this week. As of writing this, he is in rosters in two-thirds of leagues, despite being an active detriment to fantasy football rosters since mid-November. I'm discounting his injury game in week fourteen (that isn't his fault) in these numbers.
Since his week nine outburst against the Raiders, Mike Williams averages 5.6 targets per game. Given his downfield and big catch prowess, that's not a bad number of targets. Unfortunately, he isn't really pulling them in for anything. He has 38, 72, 26, 43, and 22 yards in those five games. His 72 and a touchdown came in a great matchup against the Jets. Otherwise, he's mostly disappeared for the Chargers lately. This week, he gets a Broncos team that has allowed the seventeen-fewest fantasy points to wide receivers over the last five weeks, and that includes a deluge from the Bills' offense from Stefon Diggs and Cole Beasley. Please sit Mike Williams this week.
Start or Sit D.J. Chark versus Chicago
Operation #DropChark is off to a… questionable start. Chark turned in four catches for 53 yards, good enough for WR49 on the week. If you started him, you probably squint and go "well, alright" but he finished behind Dez Bryant and Lil'Jordan Humphrey on the week, so you can't be happy with that performance. This week, he gets the second half of Operation Drop, which is dropping Chark for his bad matchups in the fantasy playoffs. He gets the Bears this week, which means that the second half of the move is still on the table. They allowed 104 yards to Justin Jefferson this week, but that's Justin Jefferson. He was just the fifth wide receiver to top 100 yards against the Bears this week. I made a whole campaign out of this, so you should sit D.J. Chark.
What's the Verdict?
None of these guys are recommended starts for me this week, but Mike Williams comes in a distant last place. Chark has the best shot at a touchdown, so roll with him if you need to. Jamison Crowder is a backend WR3 option in PPR leagues.
If this has you hankerin' for some fantasy sports, try out Fan Duel! That link lets them know we sent you! It also gets you $5 bonus cash to play with if you make a deposit.
Then, follow Football Absurdity on Twitter!
After that, get free fantasy football advice by joining our Discord!
Finally, if you like what you read here, check out our podcast and our Patreon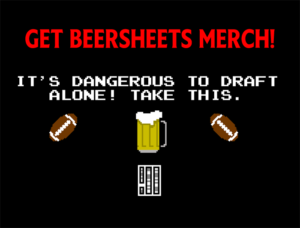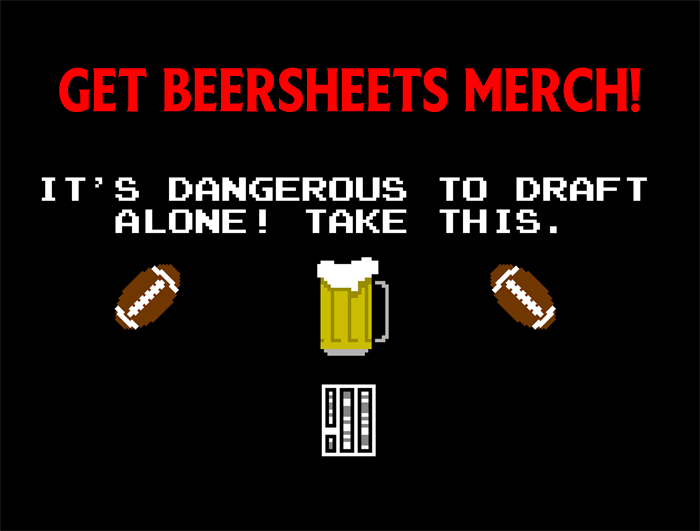 Image Source: DJ Chark on Twitter