It's the fantasy football finals, and we need to make some tough start or sit decisions to help guide our teams to victory. Let's take a look at three running backs whose situations have changed lately. Should we should start or sit Salvon Ahmed, J.D. McKissic, or Jeff Wilson Jr in week sixteen and the fantasy football finals?
Start or Sit Salvon Ahmed at Las Vegas
There's a really easy answer to this question: if Myles Gaskin (COVID IR) is back, then no, you can't start Salvon Ahmed. But, as of right now, we don't know if Gaskin will return. It wasn't a contact tracing IR stint, but rather, a bona fide case of COVID-19 that felled Gaskin. We have to wait and see what happens with that situation, but I am thinking that Ahmed probably misses this game due to conditioning, as well. If Gaskin doesn't return, then it will be the Salvon Ahmed show against the Raiders. And I want a ticket to that show. Ahmed has just 70 touches on the season, across four games, but they've all come in the second half of the season. He started in weeks ten, eleven and fifteen. In those three games, Ahmed averages 97 yards per game on 21 touches, while scoring touchdowns in two-of-three contests.
This week, Ahmed gets the Raiders, who allow the third-most fantasy points to opposing running backs. Only a weird and wild Thursday Night Football game kept it from being five-straight games with a running back topping double-digit fantasy points in HPPR against the Raiders. If Gaskin is out, I want to ride the lightning and start Salvon Ahmed. If Gaskin plays, I'm looking elsewhere.
Start or Sit J.D. McKissic versus Carolina
Like Ahmed, McKissic faces the potential return of his lead back in this one. Unlike Salvon Ahmed, I feel good about using McKissic no matter what happens with Gibson's (potential) return. Since the week eight bye, McKissic has 8.4 targets per game, and 6.7 carries per game. He gets his touches and looks whether or not the Football Team has Antonio Gibson, getting at least 15 opportunities in five-of-seven games in that span, both with and without Gibson in tow. So, I'm not worried for McKissic, especially in a PPR (he has 42 receptions in his last seven games).
This week, McKissic gets the Carolina Panthers. The Panthers are seen as a complete nightmare when it comes to stopping opposing running backs this year. But, they've tightened up lately. The Panthers allow the fifth-fewest fantasy points to the position over the last five weeks. Aaron Jones gashed them on Saturday for 145 yards, and Ronald Jones also gashed them in week ten. So, they can still be beaten. Unfortunately for our purposes, they successfully neutralized Dalvin Cook, who totaled just 82 yards on 22 touches. Regardless, I am rolling J.D. McKissic out there as Dwayne Haskins' check down running back, and I will start J.D. McKissic this week in any PPR leagues.
Start or Sit Jeff Wilson Jr. at Arizona
Jeff Wilson Jr. is the quintessential 49ers running back under Kyle Shanahan. He's an unheralded chunk of clay that Shanny's system carves into exquisite splendor. You might remember him from his week seven hit, "who the hell is Jeff Wilson Jr. and why does he have three touchdowns" or his follow up efforts, "gluing Tevin Coleman and Jerick McKinnon to the bench." No matter how you cut it, Jeff Wilson has 32 opportunities in his last two games and is someone we should look at going forward with Raheem Mostert once again dealing with an ankle injury. Wilson isn't the most efficient back in the world, but he is in Kyle Shanahan's system, so that doesn't matter.
With or without Mostert in tow this week, I am going to turn away from the 49ers' running back outside of a flex situation. The Cardinals have allowed five running back touchdowns in the last three games, and have generally become a sieve at the goal line. With C.J. Beathard starting in place of the mercifully-benched Nick Mullens, the 49ers will likely turn to the run game as they play out the string. As such, I'm tentatively saying to start Jeff Wilson Jr.
What's The Verdict?
I am going to start J.D. McKissic first in any PPR leagues, but I will go with Ahmed first overall (if no Myles Gaskin). I will tentatively start Jeff Wilson, but I won't feel good about it. There are a lot of contingencies in there, but generally, it's McKissic, Ahmed, then Wilson.
If this has you hankerin' for some fantasy sports, try out Fan Duel! That link lets them know we sent you! It also gets you $5 bonus cash to play with if you make a deposit.
Then, follow Football Absurdity on Twitter!
After that, get free fantasy football advice by joining our Discord!
Finally, if you like what you read here, check out our podcast and our Patreon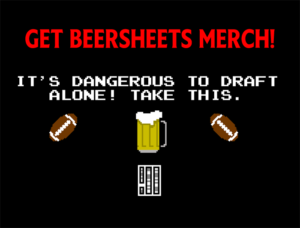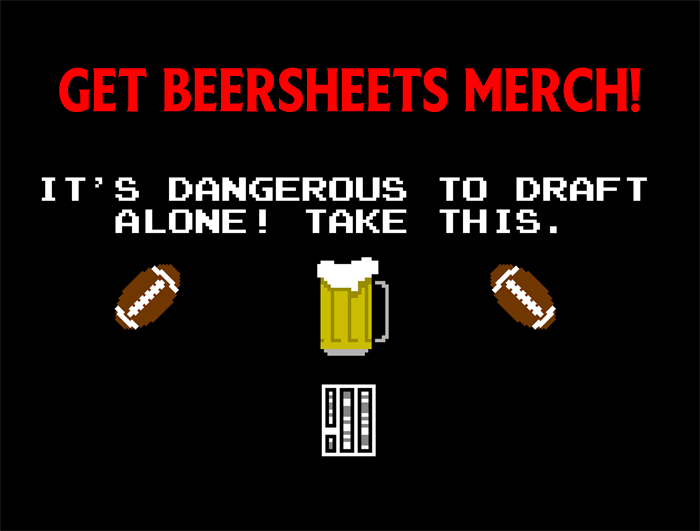 [Image Source: https://upload.wikimedia.org/wikipedia/commons/a/a7/WFT_RB_J.D._McKissic.jpg, cropped under CC BY SA 2.0]