We've hit the double-digit weeks, and only like half of the league is starting to add multiple players to the COVID-19 report every week. Things are fine! This isn't bad at all! We stand on the edge of hitting a breaking point for the season: once they get ten weeks in, I don't see the NFL stopping this bad boy at all. So, let's just keep our heads down and focus on our fantasy football teams. This week, we take a look at three quarterbacks who might enter the streaming conversation as we decide if we should start or sit Drew Lock, Derek Carr, and Baker Mayfield.
Start or Sit Drew Lock at Las Vegas
Last season, Drew Lock ran hot for a while then cooled off. The cool-off lasted until this season, including a shoulder injury that sidelined him from weeks two through five. Lock struggled in his first two games back from the injury, but he faced two teams that rank in the bottom-ten in fantasy points allowed to opposing quarterbacks. The Chiefs and the Patriots predictably stymied Lock. Lock and the Chiefs have slipped into the part of the schedule I like to call the fun zone. The Chargers and Falcons over the last two games, and the Raiders this week all rank inside the top-ten in fantasy points allowed to opposing quarterbacks.
Lock has passed the test in two of these games… barely. Lock racked up the garbage time in the Atlanta game and led a rousing 31-30 victory comeback after going down 24-3 while hosting the Chargers. Lock has 561 yards, six touchdowns, and two interceptions in the last two weeks. He's leading the comeback, and the offense is starting to flow through him. This week, he takes on the divisional rival Raiders who have bled fantasy points to every QB going against them… except Baker Mayfield in monsoon conditions. This one will prove to be a shoot out (more on that in a second) but if I am looking for a one-week streamer, I am going to start Drew Lock.
Start or Sit Derek Carr versus Denver
These aren't your daddy's Broncos. Or, I guess if your daddy is a certain age, they are? When we think of the Broncos, we think of a high-flying defense led by Von Miller. That's not quite the case anymore, as John Elway used this offseason to surround QB Drew Lock with weapons. As it stands, they allow the tenth-most fantasy points to opposing quarterbacks. The Broncos have been a feathery-soft pillow of a matchup, allowing opposing quarterbacks to score at least 18 fantasy points in every single game this season. Sam Darnold scored 23.6 fantasy points against them in week four. They are a mess.
Derek Carr has done a poor job of locking into good matchups for the last couple of weeks. He took on top-ten-against-QB teams in Cleveland and in Los Angeles. Here's my thing: I don't care. The Cleveland game is the aforementioned monsoon that we can throw out, and the Chargers just let the Raiders run all over them (Devontae Booker had a 20+ yard touchdown run). Derek Carr steps up to the challenge in most weeks, throwing at least two touchdowns in six-of-eight games (with one one-TD effort coming inside Hurricane Cuyahoga). Carr played well last week, but the numbers don't show it due to their running game coming through. Much like Lock, this recommendation only comes if you are in a pinch, but I would start Derek Carr this week.
Start or Sit Baker Mayfield versus Houston
Baker Mayfield has a great matchup with the Houston Texans, but he was already brought down by the J.J. Watt of diseases (COVID-19). Baker is in self-isolation after COVID-19 contact tracing found its way into Baker's general vicinity. Many of these COVID-19 contact tracing efforts have turned out to just be a mild inconvenience. Obviously, this is all contingent on him playing this weekend.
Throw out the monsoon game. I know, it's hard to throw it out the 6-16 slobber knocker when it was the last time we saw the Browns, but set it aside. Remember, the 49ers averaged 29.9 points per game last year and won 9-0 in absolute dreadful conditions in Washington last season. It's not indicative of the offense as a whole, or Baker Mayfield. In Mayfield's five games prior to the monsoon game, he sort of turned it around? He totaled over 1,000 yards in those games and had a 12:5 touchdown-to-interception ratio.  He also did this while facing four teams that rank in the bottom half in terms of fantasy points allowed to opposing quarterbacks. The other team, Cincinnati, ranks fourteenth in fantasy points allowed. There wasn't a good matchup in the bunch. In fact, Baker's only good matchup this season came in the monsoon game last week.
Baker has had an extremely rough go of things this season, but he finally has a good, exploitable matchup. The Texans have allowed 966 quarterback yards and ten passing touchdowns in the last three games, and are in no way rounding into shape on defense without Bill O'Brien. Since firing O'Brien, they've let their offense lead the way, averaging 28.25 points (while giving up 29). Fire up your Browns in the game that Vegas currently has with the highest over/under this week (53.5 points). Start Baker Mayfield in Nick Chubb's potential return to action.
What's the Verdict?
I'm going in on Baker Mayfield this week. He's produced fantasy points outside of tsunamis. Then, I am going to roll with Carr. Lock is also a good option, but not as good as the other two this week. If you're looking between them and a quality QB, don't get cute. But, I would feel okay(ish) with one of these guys as my quarterback this week.
If this start or sit article has you hankerin' for some fantasy sports, try out Fan Duel! That link lets them know we sent you! It also gets you a 20% deposit match up to $500!
Then, follow Football Absurdity on Twitter!
After that, get free fantasy football advice by joining our Discord!
Finally, if you like what you read here, check out our podcast and our Patreon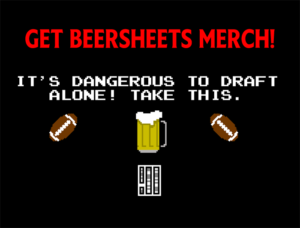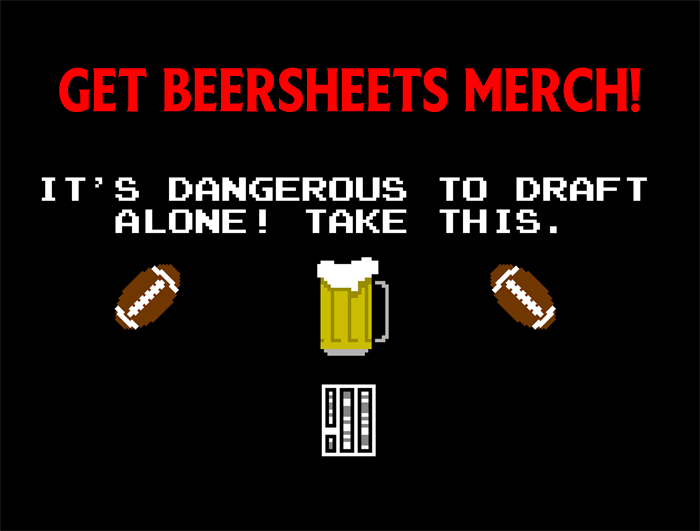 [Header Image Source: https://upload.wikimedia.org/wikipedia/commons/3/3f/Baker_Mayfield_vs_Bengals_2019_%282%29.jpg under CC SA 2.0]