It's week ten! We did it! We reached a point in the season where the NFL is just going to grit their teeth and push right through to the end of the season! No more rearranging byes (because they can't)! No more moving games from Thursday to Monday (because they don't want to!). Here are some wide receiver sleepers to help you bridge the gap to week eleven. To make this list, these wide receiver sleepers must be rostered in 50% or fewer of Yahoo! leagues, with one deep dive available in at least 90% of leagues.
Nelson Agholor versus Denver (25% rostered)
Everyone wants to discount Nelson Agholor, and everyone wants to point to the Cleveland game as proof that we can't trust Nelson Agholor. Let's discount the Cleveland game, it was truly horrendous conditions. If you set that game aside, Agholor has touchdowns in four straight and is averaging 68 receiving yards per game over his last four games. This week Nelson gets the Broncos in what will prove to be a shoot out. Denver has given up touchdowns to five different wide receivers in the last two games, so go ahead and start with 6 fantasy points when penciling in Agholor's production.
Tim Patrick at Las Vegas (22% rostered)
And on the other side of the field from Agholor stands Tim Patrick, who, despite sounding like a national politician who places fifth in the Democratic Primary in his own state, has played well lately. The Broncos built their offense around bombing it out at any given opportunity, and Patrick's been on the receiving end of those bombs. He left week seven early, and we forgot about him in week eight as he was sidelined, but in his last four healthy games, he has three touchdowns and two games over 100 yards. The Raiders can't stop opposing wide receivers
Josh Reynolds versus Seattle (3% rostered)
The Rams have started to tick up their passing game the last couple of weeks, and Josh Reynolds has been a beneficiary of that. He has 17 targets in his last two games and has turned that into 96 yards and a touchdown. Let's be clear here, you're banking on that touchdown. But, the Rams get the Seahawks this week in the best possible matchup. Eight wide receivers in the last three games had double-digit fantasy days against the Seahawks in HPPR, with seven guys having at least 80 yards or a touchdown. Reynolds is a deep shot, but his recent volume is a nice thing to chase.
If this has you hankerin' for some fantasy sports, try out Fan Duel! That link lets them know we sent you! It also gets you $5 bonus cash to play with if you make a deposit.
Then, follow Football Absurdity on Twitter!
After that, get free fantasy football advice by joining our Discord!
Finally, if you like what you read here, check out our podcast and our Patreon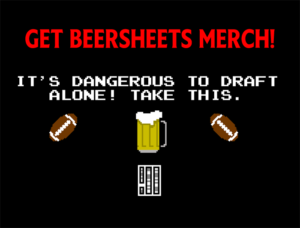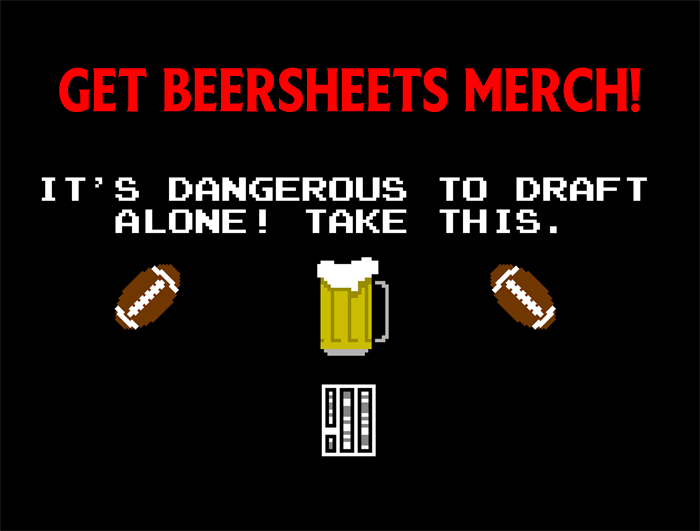 (Header Image Source: https://commons.wikimedia.org/wiki/File:Eagles_2017_jeffrey,_agholor,_Ertz.jpg under https://creativecommons.org/licenses/by/4.0/deed.en)