After this week, we will be halfway through the fantasy football season. It feels like just yesterday that we frantically drafted our fantasy teams after the NFL decided they would, in fact, play. This week, we take a look at some wide receivers that we might have to decide between this week. Should we start or sit Brandon Aiyuk, CeeDee Lamb, or A.J. Green?
Start or Sit Brandon Aiyuk at Seattle
The San Francisco 49ers lost their #1 wide receiver, Deebo Samuel, for the next couple of weeks with a leg injury. That means that it's time for San Francisco to turn back to their first-round rookie wide receiver (and George Kittle, obviously), again. To paraphrase Madonna in Evita, "Don't cry for JG, Argentina. The truth is Aiy(uk) never left you." Aiyuk has struggled to find his role in the offense with Deebo Samuel in the lineup, but he has at least five targets in three of the last four games. He's also scored or topped 110 yards receiving in those same three games. With no Deebo, look for Aiyuk and Kittle to lead the way on Sunday for San Francisco.
The Seahawks are an amazing matchup on paper. They allow the most fantasy points to wide receivers on the season. But there's a bit of a question mark surrounding what that means for Aiyuk. Seattle allows just 4.4 yards after catch per reception this season. Brandon Aiyuk, and the 49ers in general, conspire to get a ton of yards after the catch. Bobby Wagner's sideline-to-sideline skills and the looming potential return of Jamal Adams might throw a kink in the 49ers' konk. These two guys might limit Brandon Aiyuk's upside this week, but that's probably thinking too hard about this. If you're in a three-wide receiver league, you're going to want to start Brandon Aiyuk in a juicy matchup against a division foe.
Start or Sit CeeDee Lamb at Philadelphia
This is going to be a tough pill to swallow for many of you after seeing CeeDee Lamb put up 0.1 fantasy points for you while getting just five targets. You should start CeeDee Lamb this week, whether it's DiNucci or Dalton under center. Yes, he went 0-5, but he had two brutal drops last week, which he usually hauls in. One of these was over the middle and would have given him a good chunk of yardage and a touchdown. These ups-and-downs come with starting a rookie in fantasy football, but he's shown so far why he was the #1 rookie wide receiver for most people coming into the draft.
The Eagles probably won't put up much of a fight against him this week, as only the opposing quarterback limited the Giants' pass catchers last week. Philly ranks twelfth in fantasy points against for wide receivers, but let Sterling Shepard and Golden Tate notch double-digit fantasy days against them. A lot of their "good" WR defense lately came in the form of facing two RB & TE heavy offenses in two of the last three weeks (San Francisco and Baltimore). Chase Claypool scored four times against them, so they are completely susceptible to opposing wide receivers.
Start or Sit A.J. Green versus Tennessee
I don't know what got into Joe Burrow in weeks 3 – 5, but we all shoveled a ton of dirt on A.J. Green's grave. Whatever it was, it's time to start digging. Green has 24 targets in his last two games, after getting 12 in his previous three. At this point, he has four games with 9+ targets, which is more than enough for me to run him back out there again… cautiously. After all, we don't gung ho reach for the panhandle after it burns us, right? Either way, Green has 15 catches for 178 yards in his last two games, with one of these (Indianapolis) coming in an extremely stout matchup. I guess it's time, once again, to start A.J. Green. He gets a Tennessee defense that let JuJu Smith-Schuster and Diontae Johnson carve them up last week. In their three games since their bye, they've allowed six wide receivers to get at least 9 HPPR points against them.
What's The Verdict?
I'm starting CeeDee Lamb again this week with confidence. He plays a struggling Eagles team in prime time, and will get plenty of targets. Then, I'm going with A.J. Green in a plus matchup. Brandon Aiyuk gets the third slot only because we don't know how much the Seattle defense can stop up the 49ers' YAC attack.
If this week three start or sit article has you hankerin' for some fantasy sports, try out Fan Duel! That link lets them know we sent you! It also gets you a 20% deposit match up to $500!
Then, follow Football Absurdity on Twitter!
After that, get free fantasy football advice by joining our Discord!
Finally, if you like what you read here, check out our podcast and our Patreon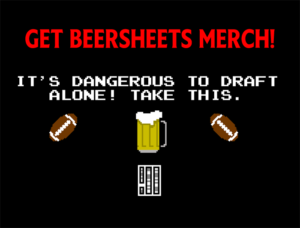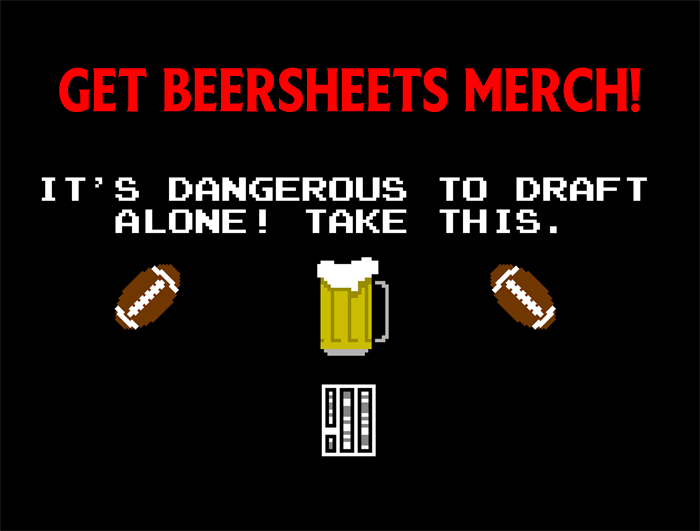 [Header Image Source: https://upload.wikimedia.org/wikipedia/commons/5/56/AJ_Green_Bengals_2012.jpg under CC BY-SA 2.0]