We're halfway through the fantasy football season this week! Big congratulations to all of us! We've fought injuries, COVID-19, more injuries, SARS-CoV-2, even more injuries, the novel coronavirus, and of course, injuries! This week we take a look ahead at fantasy football week eight running back sleepers to help you get through this week. After all, quality RBs like Devine Ozigbo and Reggie Bonnafon are out this week! To qualify as one of the running back sleepers, fantasy managers must deem him unrosterable in at least half of Yahoo! fantasy football leagues. For deeper leagues, one of the running back sleepers is available in at least 90% of Yahoo! leagues.
Running Back Sleepers Option #1: JaMycal Hasty at Seattle (26% rostered)
This one is a bit rough because we don't know what the 49ers' backfield rotation will look like this weekend. Call it a desperation move, but JaMycal Hasty could end up winning your week if you have your back against the wall. The UDFA rookie looks great in his limited action thus far, doing his best Hugo Zacchini impersonation by getting launched out of a cannon on every play. Hasty has 24 opportunities so far this season, and three of them went for zero yards (none went for negative yards). For comparison, seven went for 9 yards or more. He's a chunk play machine. The Seahawks are a difficult matchup, but with Jet McKinnon and Hasty as the only healthy options in a run-first 49ers offense, his volume, and big-play potential should overcome the play-to-play vagaries of the Seattle defense.
Running Back Sleepers Option #2: Gus Edwards at Pittsburgh (15% rostered)
This one only flies if there's no Mark Ingram. J.K. Dobbins is the high-priced option here, but Edwards already has ten carries per game in the last three games (in a three-way split). With no Ingram, fifteen touches feels like a gimme for Gus Edwards. The Steelers yield the second-fewest fantasy points to opposing running backs… But I'm not sure how. They've allowed five running back touchdowns in six games, and at least one back in each of the last four games has 11.6+ fantasy points in half-PPR.
Deep League Running Back Sleepers Option:
Just Pick a Seattle Guy (Carlos Hyde/17%, DeeJay Dallas/7%, Travis Homer/1%)
versus San Francisco
There's a lot of uncertainty swirling in the Seattle backfield with regards to who will suit up this weekend. Carlos Hyde, Travis Homer, and Chris Carson all have various levels of injury. While we are unsure of Homer & Hyde, we know that Carson won't play this weekend. Snag up these guys and see who goes. Start that guy, cut the rest. This is full-on desperation territory to chew up three roster spots, but if you're down this deep, you're probably that desperate.
If this has you hankerin' for some fantasy sports, try out Fan Duel! That link lets them know we sent you! It also gets you $5 bonus cash to play with if you make a deposit.
Then, follow Football Absurdity on Twitter!
After that, get free fantasy football advice by joining our Discord!
Finally, if you like what you read here, check out our podcast and our Patreon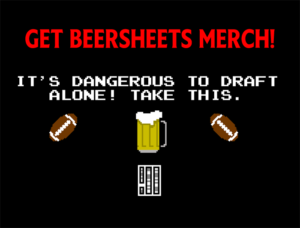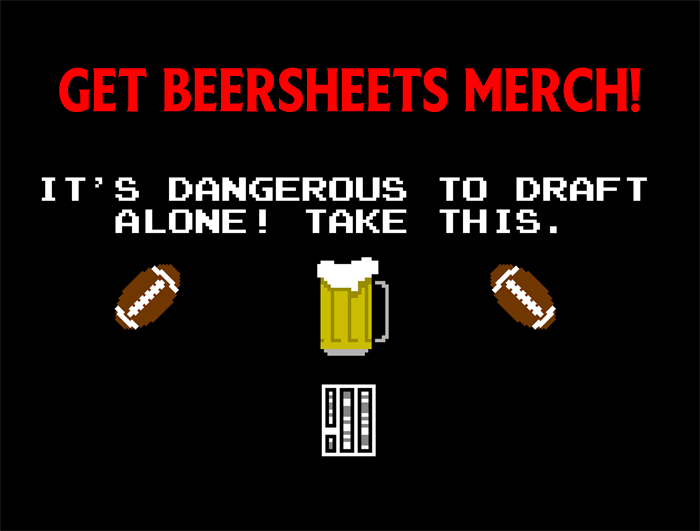 (Header Image: https://pixabay.com/photos/school-bus-school-bus-transport-4406479/, edited under CC-BY SA 4.0)