It's that time of year once again! Football Absurdity will bring you a breakdown of every notable fantasy football-relevant player throughout June, July, and August. Now that we've finished with the main bulk of the player profiles, it's high time that we fill in around the edges with extra players that you need to know. Today, we take a look at a first-round wide receiver for the Detroit Lions. He is one of the most talented players in the 2022 NFL Draft, but he tore his ACL in the National Championship Game. Is Jameson Williams a 2022 fantasy football redraft stash candidate?
Jameson Williams ADP and AAV:
Average Draft Position: WR63, 152 overall
Average Auction Value: $2.3
Jameson Williams Statistics:
Jameson Williams is a rookie and has no NFL statistics!
2022 Jameson Williams Overview:
First and foremost, we need to know what a fully actualized Jameson Williams, once he's recovered from January's ACL tear, will look like. Prior to his injury, he was one of the fastest (and best route running) wide receivers in the draft class. But, the Lions (very expectedly) put Jameson on the Non-Football Injury list to start camp, and he's highly likely to start the year on the Physically Unable to Perform list, which would cost him four games instead of six. So, that sort of sets the table on Williams the player, and his injury situation.
There's only one problem with Jameson Williams hitting the ground running after he recovers from his ACL tear, and his name is Jared Goff. When you look at the weapons around Goff and what Williams does best, you can reasonably assume that the Lions drafted him to go deep. Unfortunately, Goff doesn't go deep. Last year with the Lions, he threw the ball 15+ air yards downfield just 70 times, and those 70 targets went for 7.6 yards per attempt. This all fleshes with PlayerProfiler.com ranking Goff 23rd in deep ball catchable pass rate, 33rd in air yards per attempt, and 27th in deep ball attempts. The man just isn't good at going deep.
While the Lions didn't draft Jameson Williams for Goff, but whoever their QB is in 2023, he's already the best pass weapon on the team (when healthy). In fact, if he had stayed healthy, there was a distinct chance that he was the first wide receiver off the board in fantasy drafts. Unfortunately, his size and propensity for focus drops lead him to be a field stretcher, not a possession receiver like Amon-Ra St. Brown.
2022 Jameson Williams Fantasy Football Draft Strategy:
Jameson Williams Salary Cap Value: $0
Draft Ranking: Find out for your league settings in a Beersheet!
Given that he is an overwhelming favorite to start the year on the PUP, you can pick him up for free after week two or week three, and not waste draft capital on him. He's currently WR63 by ADP and is drafted in just 2% of leagues. So, you probably won't have much competition to snatch him up before he's activated off of PUP. Should he get cleared before training camp ends, he's well worth a speculative add at the end of your bench. His talent, when healthy and given the opportunity, is undeniable: he turned 118 targets into 79 catches, 1,572 yards, and 15 touchdowns last year at Alabama. It's just a matter of what it will cost to get him (anything) in the draft versus what it will cost to get him (nothing) in week three.
Best Case Scenario:
Jameson Williams is ready to go in week one and Jared Goff remembers how to throw a nice deep ball, and he finishes with 1,200 yards on 100 targets.
Worst Case Scenario:
Dan Campbell doesn't get his coffee order one day and takes it out on Jameson Williams, ripping his legs from his body while yelling "I'LL SHOW YOU SOMETHING TO TEAR YOUR ACL ABOUT"
Check out all our 2022 player profiles, here.
If you would like our $7 Draft Kit, then follow this link!
Want more 2022 fantasy football draft discussion? Check out these links!
Discord!
Podcast!
Patreon!
Twitch!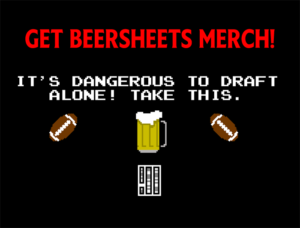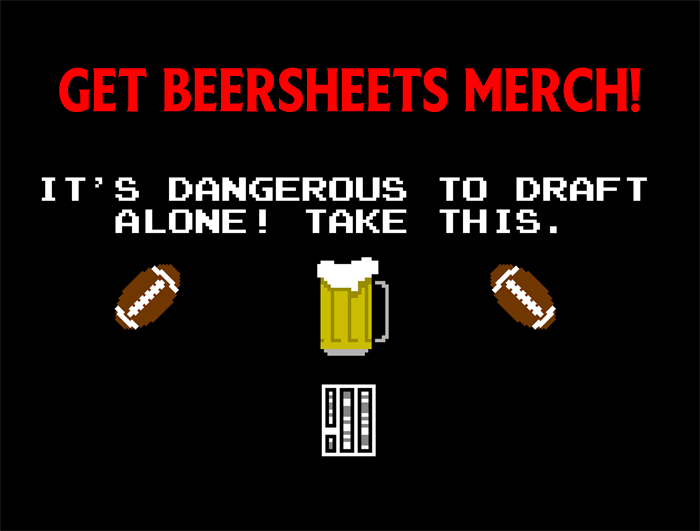 [Statistics are sourced from pro-football-reference.com, airyards.com, and ftnfantasy.com]