It's that time of year once again! Football Absurdity will bring you a breakdown of every notable fantasy football-relevant player throughout June, July, and August. Now that we've finished with the main bulk of the player profiles, it's high time that we fill in around the edges with extra players that you need to know. Today, we take a look at Jalen Tolbert, the rookie wide receiver out of South Alabama that the Cowboys took in the third round. Given the decimation surrounding the Cowboys' wide receiver room, he could lead all rookies in targets. Let's dive in with Jalen Tolbert's 2022 fantasy football player profile!
Jalen Tolbert ADP and AAV:
Average Draft Position: WR71, 194 overall
Average Auction Value: $0
Jalen Tolbert Statistics:
Jalen Tolbert is a rookie and has no NFL statistics!
2022 Jalen Tolbert Overview:
Tolbert is walking into an easy 100+ targets. The Cowboys lost Amari Cooper and Cedrick Wilson after last season, will be without Michael Gallup to start the year, and James Washington, who they signed to help shoulder the load, broke his foot and is looking to miss up to ten weeks with the injury. That leaves CeeDee Lamb, Dalton Schultz, and Jalen Tolbert for a team that threw 497 passes to wide receivers and tight ends last year. If you don't know Tolbert, he carries an 8.55 RAS score at 6'1" and 194 pounds. He is extremely versatile and athletic, as he is able to both go deep and catch a short ball and take it a long way.
Initially, I wasn't too impressed with Tolbert (which you can see if you read the rookie roundup at the beginning of the Dallas Cowboys section). But, the more I see and hear of him, the more I like him, and that's doubly true when you consider that the depth chart has completely collapsed around him. So, he has all the opportunities in the world, the draft capital (third rounder), and the skills to put it all together. So then, what should we do about that?
2022 Jalen Tolbert Fantasy Football Draft Strategy:
Jalen Tolbert Salary Cap Value: $0
Draft Ranking: Find out for your league settings in a Beersheet!
Draft Jalen Tolbert. It's not that hard, he's free! He's literally free, drafted in 0% of Yahoo! salary cap drafts, and he's WR70 off the board, pick 193 overall. Make him your last WR drafted, because he's not the guy you want to fight others on the waiver wire for after week one, and we will know almost immediately how his 2022 will go.
If you don't feel good about Tolbert, then I can't blame you for holding off on him. But, he's the kind of guy that I want to get at the end of my draft specifically because I will know if I want to cut him almost immediately, allowing for the roster churn to start if he doesn't hit right away.
Best Case Scenario:
Tolbert takes over as the WR2 in Dallas, and he finishes with 125 targets on the season.
Worst Case Scenario:
Tolbert joins Michael Gallup and James Washington in the Dallas WR2 Curse. A janitor finds a hidden panel in the back of CeeDee Lamb's locker, and it contains a voodoo shrine dedicated to destroying all other WR on the Cowboys.
Check out all our 2022 player profiles, here.
If you would like our $7 Draft Kit, then follow this link!
Want more 2022 fantasy football draft discussion? Check out these links!
Discord!
Podcast!
Patreon!
Twitch!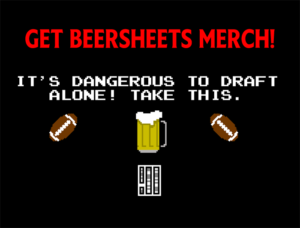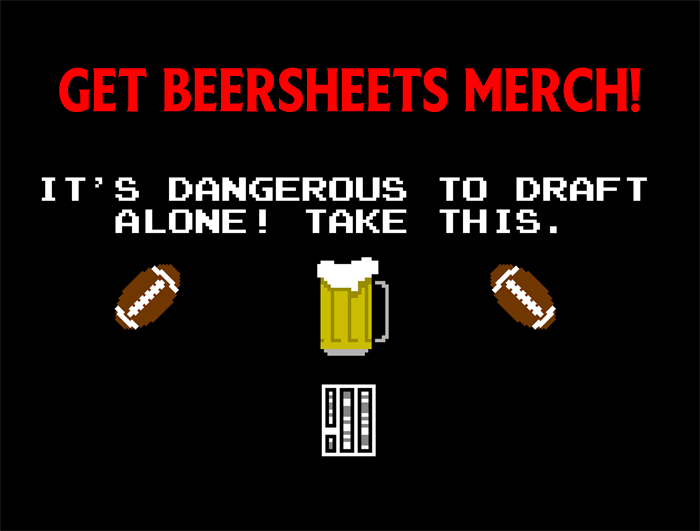 [Statistics are sourced from pro-football-reference.com, airyards.com, and ftnfantasy.com]