It's that time of year once again! Football Absurdity will bring you a breakdown of every notable fantasy football-relevant player throughout June, July, and August. Now that we've finished with the main bulk of the player profiles, it's high time that we fill in around the edges with extra players that you need to know. Today, we take a look at the Buccaneers' third-round pick, Rachaad White, who might just be challenging Leonard Fournette for significant touches in 2022.
Rachaad White ADP and AAV:
Average Draft Position: RB49, 154
Average Auction Value: $1.2
Rachaad White Statistics:
Rachaad White is a rookie and has no NFL statistics!
2022 Rachaad White Overview:
I really enjoyed watching Rachaad White's college tape. Arizona State lined him up all over the place and he is a shifty, versatile athlete with good hands and enough power to fight through holes. While he lacks long speed, he is powerful and shifty enough to make consistent chunk plays. To be completely honest, he's in a group of running backs with a well-rounded playstyle that includes… Leonard Fournette.
This is appropriate because the Buccaneers didn't have a great second option to do what Fournette does when they had to spell Fournette last season. Ronald Jones is a beefy bruiser, but not a pass catcher, and Giovani Bernard is a pass catcher without a lot of power. So, when they took Fournette off the field, they telegraphed what they were going to do. With Rachaad White, that isn't a problem. It's just pure smart roster construction to get a baby version of the running back they already had so that they didn't telegraph their intentions.
2022 Rachaad White Fantasy Football Draft Strategy:
Rachaad White Salary Cap Value: $1
Draft Ranking: Find out for your league settings in a Beersheet!
It's hard to not get excited about guys like Rachaad White; he's talented, in a strong offense, and his role in the offense will be exactly the same as Leonard Fournette's if Fournette goes down. So he's good, the team is good, and his usage is easily projectable. That having been said, I fully expect Fournette to be the major side of this platoon, likely snagging about two-thirds of the touches and snaps out of the backfield. The main problem with White is that because he does exactly what the lead back does, but not better than the lead back does, he doesn't really have a ton of usage in the short term… Unless the worst happens to Fournette.
Because of that, Rachaad White starts his career as a late-round dart throw. Initially, I only wanted him as that dart throw at the end of the draft, but as the offseason programs progressed, I like White more and more.  He's also dirt freaking cheap right now, going as RB49 off the board, and 154 overall. Personally, I'd bump him up a full round from there, and draft-and-stash him in case of a Leonard Fournette injury.
Best Case Scenario:
Leonard Fournette leaves the Buccaneers to pursue his true passion: fish restauranteuring. He opens a seafood restaurant that instead of "Kids, Small, Medium or Large" introduces the sizes: One Net, Two Net, Three Net… and Fournette. Rachaad White takes over as the lead back and finishes top-ten.
Worst Case Scenario:
Leonard "Four Servings" literally consumes Rachaad White, and gains his powers. Leonard Fournette becomes Leonard Fournette, just more of it.
Check out all our 2022 player profiles, here.
If you would like our $7 Draft Kit, then follow this link!
Want more 2022 fantasy football draft discussion? Check out these links!
Discord!
Podcast!
Patreon!
Twitch!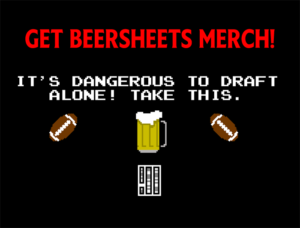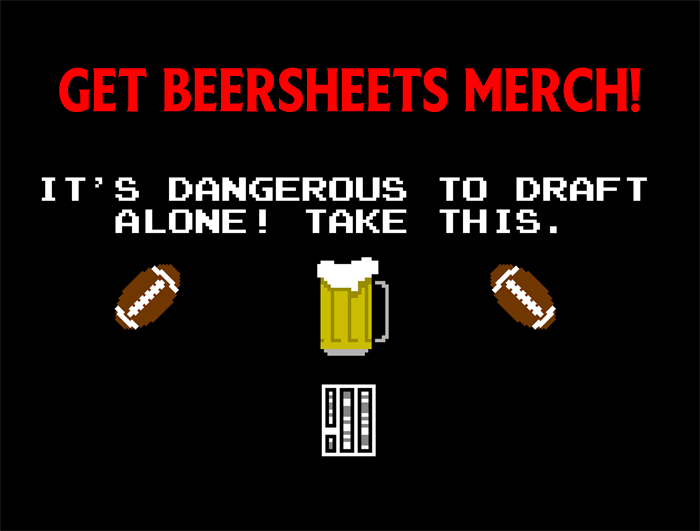 [Statistics are sourced from pro-football-reference.com, airyards.com, and ftnfantasy.com]