It's that time of year once again! Football Absurdity will bring you a breakdown of every notable fantasy football-relevant player throughout June, July, and August. Now that we've finished with the main bulk of the player profiles, it's high time that we fill in around the edges with extra players that you need to know. Today, we take a look at Austin Ekeler's handcuff. That's it, that's all of his value. Yet, some people in the Fantasy Football Illuminati are trying insanely hard to make him more than that. Let's figure out what exactly is going on with Isaiah Spiller in his 2022 fantasy football player profile!
Isaiah Spiller ADP and AAV:
Average Draft Position: RB47, 142 overall
Average Auction Value: $1.4
Isaiah Spiller Statistics:
Isaiah Spiller is a rookie and has no NFL statistics!
2022 Isaiah Spiller Overview:
Spiller is a fourth-round rookie running back out of Texas A&M and is the most recent running back with minimal draft capital that fantasy football players have decided will take touches away from Austin Ekeler. We've seen it with Justin Jackson, and Joshua Kelley, and Larry Rountree. None of these guys were true contenders to the throne, and Ekeler's value has just grown year over year.
Now, Spiller the player is fun to watch play football. He's a good, not-great all-around back who has really good contact balance and above-average start-stop ability. He's a just-okay ball catcher, so that's not going to hurt Ekeler at all. He also isn't great unless he's in the open field, as his patience frequently changes from virtue to hindrance as he dances behind the line of scrimmage before getting swallowed up. He will break a long run in the preseason because if there's a hole there, he can hit it hard. But those holes won't always show up in the regular season.
Unfortunately, he will have almost no opportunity to produce this year. He isn't a difference maker on offense and is marginally comparable to the backs they already have on the roster from an overall talent perspective. That means that he will basically just replace Justin Jackson in the pecking order (while making one of Larry Rountree & Joshua Kelley expendable). Well, if he leads the backups behind Ekeler, he is nothing but a handcuff. In the sixteen games that Ekeler played last year, the other running backs on the roster combined for 140 touches. That comes out to 11.5 touches per game for all the other backs on the roster… combined. Even if Spiller leads the way there, you're looking at 10 touches per game, tops.
2022 Isaiah Spiller Fantasy Football Draft Strategy:
Isaiah Spiller Salary Cap Value: $1
Draft Ranking: Find out for your league settings in a Beersheet!
Isaiah Spiller is purely a handcuff unless Brandon Staley drastically changes how he handles his running backs. He's also not a particularly valuable one, as his only 2021 game missed was due to COVID-19 protocols, and he has just one multi-week injury in the last four seasons. So, Spiller can get spot starts here & there if Ekeler's health slips, but other than that, he's purely a handcuff. He's vaulting up draft boards, though his ADP doesn't yet reflect it. That comes from a report last week wherein Spiller had some run with the ones, but mostly the twos, but it made people go nuts. I saw him go on the early tenth round since then, two full rounds above ADP!
Let someone else do that unless you want to snag an upside handcuff. There's no reason for him to go ahead of guys like Darrell Henderson or Darrel Williams, who will have standalone and handcuff value this season. I'm not a big proponent of handcuffs, and I prefer guys like the aforementioned Darrel(l)s, so I'm completely out on Isaiah Spiller in draft season. You're just hedging against burning all your FAB on him if you draft him.
Best Case Scenario:
Austin Ekeler joins Matthew Berry in leading NBC's fantasy football coverage, and Isaiah Spiller becomes a top-15 running back.
Worst Case Scenario:
Austin Ekeler's bout with COVID-19 activated his X-Gene and he now has Wolverine's regenerative powers, leaving nothing for Isaiah Spiller to do.
Check out all our 2022 player profiles, here.
If you would like our $7 Draft Kit, then follow this link!
Want more 2022 fantasy football draft discussion? Check out these links!
Discord!
Podcast!
Patreon!
Twitch!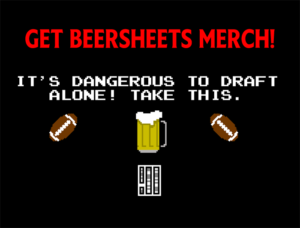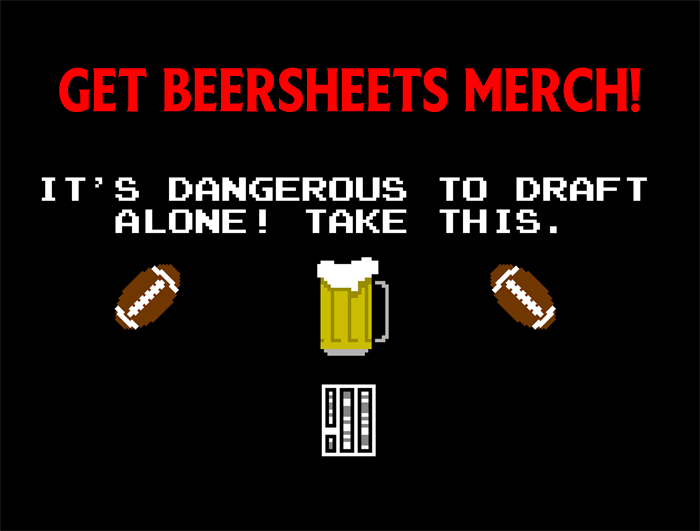 [Statistics are sourced from pro-football-reference.com, airyards.com, and ftnfantasy.com]
[Image Souce: Isaiah Spiller on Twitter]