It's that time of year once again! Football Absurdity will bring you a breakdown of every notable fantasy football-relevant player throughout June, July, and August. We continue with the running backs. Today, we take a look at the Jaguars' usual RB1, who is coming off of an injury, but his would-be usurper is also coming off of an injury. What can we expect from James Robinson in 2022 fantasy football leagues?
Tyler Allgeier ADP and AAV:
Average Draft Position: RB53, 164 overall
Average Auction Value: $1.2
Tyler Allgeier Statistics:
Tyler Allgeier was tearing up college last year!
2022 Tyler Allgeier Fantasy Football Overview:
If you don't know who Tyler Allgeier is, don't worry. When the world didn't know what COVID-19 was, he was a linebacker. He spent the last two seasons becoming one of the most bowling balls of bowling ball running backs in college football. In 2020 and 2021, Allgeier amassed 426 carries and 42 receptions for 3,104 yards from scrimmage and 36 touchdowns for BYU. He did it by leading all FBS backs since 2020 with 1,847 yards after contact and breaking the fourth-most tackles in that same timeframe, per Pro Football Focus. While Allgeier lacks long speed, he is a patient runner with good vision and a natural feel for running lanes.
Allgeier is a decent all-around back but the reason I like him but the reason he is here has more to do with his competition than anything else. He's competing with two career part-timers in their 30s (Cordarrelle Patterson and Damien Williams) on a team that doesn't have much else going for it other than Kyle Pitts. He should get the football a decent amount, though it might take some time for him to bubble to the top of the depth chart. So, you have to be patient if you end up with Allgeier on your roster.
2022 Tyler Allgeier Fantasy Football Draft Strategy:
Tyler Allgeier Salary Cap Value: $1
Draft Ranking: Find out for your league settings in a Beersheet! (coming in early July)
Luckily, you don't have to draft Tyler Allgeier. He's RB54, and pick 179 overall by ADP. That's well outside the realm of players that get drafted during your normal 12-team, 15-round draft. He's also just $1.3 in salary cap drafts where he gets drafted, though he only gets drafted in 4% of salary cap drafts. So, that means that you can get away with not drafting Tyler Allgeier. I just want you all to keep him on a short list for guys who could have a breakout as the roster around them erodes thanks to the running back room being made up of guys who are over the (running back) hill. He's an easy pickup if either Damien Williams or Cordarrelle Patterson get hurt, or you can stash him if your draft is deep enough to justify it. He should have second-half upside once the depth chart crumbles to dust around him.
Granted, I fully understand that there's a world where Damien Williams and Cordarrelle Patterson both split 300 touches, never fall off, and Allgeier never gets 100 touches across the course of the year. After all, he's a borderline plodding running back with fifth-round draft capital. But, the investment is minimal (or not at all) and the upside is all there for him to get 1,100 yards and 8 or 9 touchdowns should the other two falter
Best Case Scenario:
Damien Williams and Cordarrelle Patterson do what most age 30+ running backs do and fall off a cliff. That leaves Tyler Allgeier to get 15+ touches per week with touchdown upside.
Worst Case Scenario:
You never pick up Tyler Allgeier because he's just Qadree Ollison all over again!
Check out all our 2022 player profiles, here.
If you would like our $7 Draft Kit, then follow this link!
Want more 2022 fantasy football draft discussion? Check out these links!
Discord!
Podcast!
Patreon!
Twitch!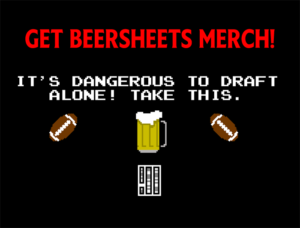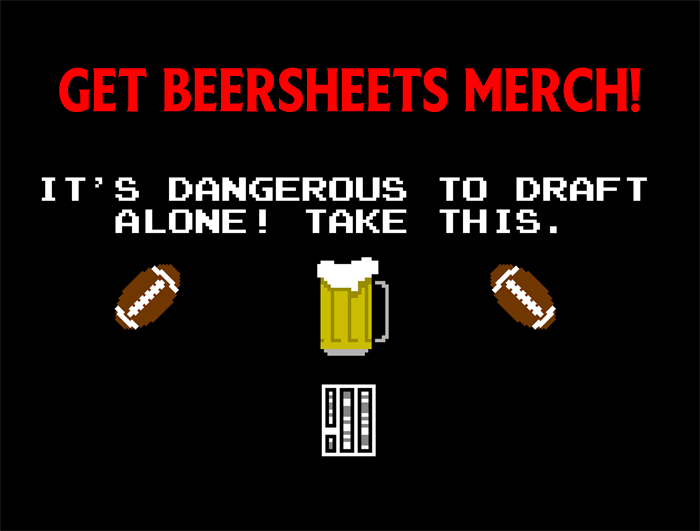 [Statistics are sourced from pro-football-reference.com, airyards.com, and ftnfantasy.com]