It's that time of year once again! Football Absurdity will bring you a breakdown of every notable fantasy football-relevant player throughout June, July, and August. We continue with the running backs. Today, we take a look at a somewhat surprising day two 2022 NFL Draft pick at running back. The Buffalo Bills seem to have a plan for 2022 that includes pass-catching running backs. What can we expect from Dalvin Cook's brother, James Cook, in 2022 fantasy football?
James Cook ADP and AAV:
Average Draft Position: RB37, 103 overall
Average Auction Value: $1.4
James Cook Statistics:
James Cook is a rookie and has no NFL statistics. But, if you pretend that he's Dalvin Cook, it's a great track record!
2022 James Cook Fantasy Football Overview:
James Cook, if you've never heard of him, was the Buffalo Bills' second-round pick in the 2022 NFL Draft. He was also the third running back off of the board in that draft, going behind only Breece Hall and Kenneth Walker III. To be honest with you, I was a little confounded by the selection, because James Cook is pretty good, but he's not second-round running back good. James, the brother of Dalvin, garners lazy comparisons to Dalvin when you watch him play. Unfortunately, Dalvin Cook can't stay healthy and is also 11 pounds heavier than James at an inch shorter, meaning he's a beefier dude and the play style still makes him take needless, injury-causing, hits. That height and weight difference unfortunately make a big difference in their outlooks, as PlayerProfiler.com puts Dalvin Cook's closest comparison as Marshawn Lynch and James' closest comparison as… Andre Ellington.
But, that isn't to say that we should throw James out with the bathwater. I just think that Cook has a bit of a limited upside when it comes to the Buffalo Bills' offense. After all, their goal-line back is their quarterback, and they've traditionally mashed running backs together, limiting the upside of both. But, the Bills made a concerted effort to get a running back with Cook's pass-catching skillset onto the roster, first missing on J.D. McKissic and then adding Duke Johnson as a Plan B should they miss on James Cook.
While Devin Singletary had 50 targets last season, I do fear that there aren't enough running back targets to go around to find both Devin Singletary and James Cook value. Buffalo threw the ball to backs just 15.8% of the time last year, the fifth-lowest rate in the NFL. And it isn't like they streamlined the offense to make sure that they could focus on running back targets, either. The Bills added target hog Jamison Crowder as well as O.J. Howard in the draft, suggesting that the offense could get spread insanely thin, instead of getting consolidated in one particular position.
2022 James Cook Fantasy Football Draft Strategy:
PLAYER Salary Cap Value: $3
Draft Ranking: Find out for your league settings in a Beersheet! (coming in early July)
I want to be out on James Cook, but the upside of him just fully supplanting Devin Singletary in the Buffalo offense is too enticing. His current price of entry is an eleventh-round pick in snake drafts (127 overall) and $1.5 in salary cap drafts. If you can get him there, then go for it, because should James Cook consolidate power in the Buffalo backfield, the sky could be the limit. I'm just not too bullish on that happening, and I fear he will get the August "crazy value turned possible overdraft" that Antonio Gibson received in August 2019 thanks to his pre-draft hype.
Best Case Scenario:
James Cook takes over for Devin Singletary and finishes as a top-24 running back in a potent Buffalo Bills offense.
Worst Case Scenario:
James Cook somehow falls behind Duke Johnson because the fantasy football Twitter refrain that "Duke Johnson will be good for fantasy football, I swear!" refrain finally comes through for the DJJ heads.
Check out all our 2022 player profiles, here.
If you would like our $7 Draft Kit, then follow this link!
Want more 2022 fantasy football draft discussion? Check out these links!
Discord!
Podcast!
Patreon!
Twitch!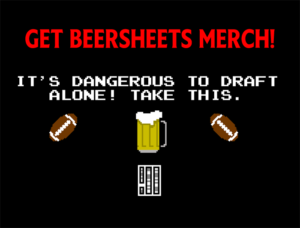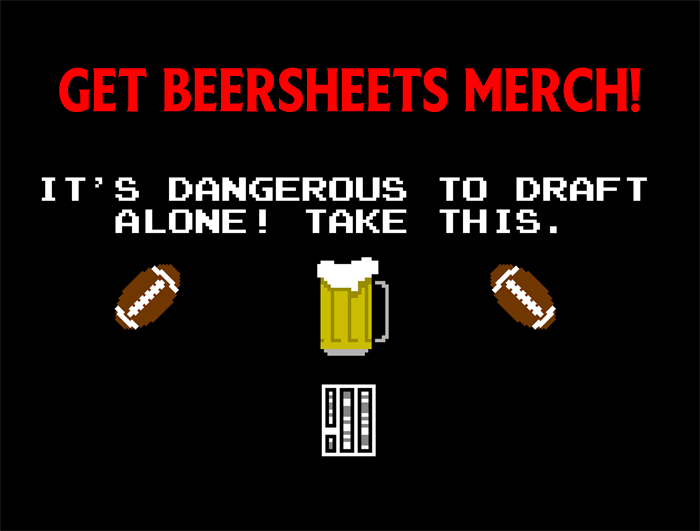 [Statistics are sourced from pro-football-reference.com, airyards.com, and ftnfantasy.com]
[Image Source: https://upload.wikimedia.org/wikipedia/commons/8/82/James_Cook_Georgia.jpg, cropped, under CC BY SA 2.0]