The first round of the 2022 NFL Draft has come and gone, and what an insane first round it was! Deebo Samuel, the guy we all knew was getting traded, didn't get traded. But Marquise and A.J. Brown both ended up on new squads (they both went to birds, the Cardinals, and Eagles, respectively), and the Chiefs and Packers went out of their way to not get wide receivers! When the dust settled, we had six wide receivers and a quarterback go off the board in the first round, and it wasn't Malik Willis! Does the NFL even know about the Konami Code? I mean come on! Let's take a look at the 2022 fantasy football prospects of the guys taken in the first round of the 2022 NFL Draft!
Drake London is so much fun to watch and is probably going to be an absolute mainstay in the top-fifteen fantasy wide receivers for years to come. The easy comparison when you watch him play is former crosstown Angelino Keenan Allen. London is big (6'5") and uses every bit of his size and speed to get open underneath, where his absolutely pillowy soft hands take over. Catching the football seems secondary to him, and getting open seems to be his singular focus on every single play, no matter what it takes. He's exceptional at working defenses into letting him get open. He's best suited in the NFL as a strong possession receiver like Allen, or Michael Thomas because he does not have great long speed. As such, teams would be best suited to pair him with a deep threat to complement his underneath skills.
Drake London is a highly versatile receiver because he has all the underneath strength to be a Keenan Allen but he also has the get-up-and-get-it to be Alshon Jeffery in the NFL. I had the Falcons taking a wide receiver, but London as the first off the board is somewhat shocking. He might struggle to get things going in year one, but this means big things for Kyle Pitts are on the horizon. Defenses can't key in on him anymore, and that means that he immediately flies into my top-five tight ends, and might even be top-three when all is said and done. As for London, it depends on how the Falcons plan on using him with Marcus Mariota. Should they use him as an over-the-top guy, I doubt he will be consistent enough to matter, but he could easily become a safety blanket for Mariota, making him useful in a 2021 Jaylen Waddle mold. He's definitely worth a pick in the second half of your 2022 redraft league drafts.
If you like small (but not too small) and shifty receivers who snatch ankles and who always seem to somehow be open underneath, then you'll love Garrett Wilson. Wilson is shifty off of the line of scrimmage and is just as shifty once he has the football in his hand. He's also devastating at the top of his route, which leads him to almost always be open. Wilson also boasts great body control and hands, and there's no other way to put this: he's extremely swaggy on a football field. Wilson isn't perfect, however, as he can get jammed on the line by bigger CBs and he doesn't seem to have the top speed to blast past defenders on a consistent basis, and he's hit-or-miss on contested catches. Luckily, he can do the classic Odell Beckham Jr move of catching a slant and running until his team has six more points.
Still, the Jets snagged my #1 overall wide receiver in this class, and the Football Absurdity consensus WR1 in the class. The Jets got themselves a great talent, one that reminds me of Stefon Diggs or Justin Jefferson, with this pick. I question whether or not the Mike LaFleur system has a great role for Wilson, but he immediately becomes the team's WR1. It makes their Corey Davis addition questionable, and it renders Elijah Moore somewhat forgettable as a sleeper in drafts unless Wilson falters. Wilson will be worth a pick in the second half of your redraft drafts this season as he has tremendous upside that not even Zach Wilson can tarnish.
Olave tested decently well enough, but man alive did that not translate to the football field. I love watching him find the holes in zone coverage because he has a special knack for that. Unfortunately, he has a lot of trouble against man coverage, because he mostly tries to rely on speed and athleticism rather than any sort of exceptional routes to get past man coverage. When you watch him play against man, he just sort of drifts towards the defender and hopes the defender gets out of his way. It looks like he is setting up exceptional comeback routes, but they never come back. He just sort of keeps running straight at the defender's chest.
That having been said, I don't hate the destination. I always thought he would be fantastic as a team's WR2, but I would hate him as a team's WR1. Now, he plays behind one of the best WR1s in the league with Michael Thomas leading the way (and distracting defenses). Olave lacks a lot of suddenness, elusiveness, and the ability to win at the catch point, but his route running is impeccable (except for running straight at defenders downfield). I have very little doubt that he will be good in the NFL, but I have a lot of questions about if he can be great. He could have some great upside as a viable fantasy football commodity his rookie year as the #3 option (don't forget Alvin Kamara) for a Saints team with Jameis Winston at the helm as a downfield threat, destroying the sleeper appeal of Deonte Harty in the process.
Full disclosure: I kept coming back and rewriting this, because the more I think about it, the more I like it for Olave, from a destination perspective. Michael Thomas and Alvin Kamara will keep defenses honest, allowing Olave to thrive as the #2 receiver there. Get him on your shortlist of rookie sleepers.
Nobody will ever accuse Jameson Williams of being slow; they'll also never accuse him of being a route running technician. Probably because he just goes full bore down the field and often finds himself caught up in traffic because he runs first, and thinks later. Williams has good-not-great hands and is a little bit skinny for the NFL, but it doesn't matter, because he's ultra-fast. People try to compare him to Jerry Jeudy, but that doesn't make a lot of sense to me because Jameson is nowhere near the route runner that Jeudy is. Williams, ultimately, is a field stretcher and a deep-ball specialist. But he is very good at those things, so long as there aren't any defenders around. He's pretty weak in traffic and doesn't play well against contested catches, or underthrown balls.
Jameson is currently recovering from an ACL tear that he suffered in the National Championship Game. So, I feel like he isn't a player you have to worry about in your draft, but should be incredible in the future for the Lions. Unfortunately for Williams, he's also a stylistic mismatch for Jared Goff, who doesn't exactly profile as a deep-ball specialist. He's a great player who will be incredible in the future, and this wasn't a pick to worry about the present. If he gets a clearance to play early in the season, I'd make sure I keep him on my DFS Rolodex, but I have a feeling I likely won't have to worry much about him his rookie year as the Lions have the timeline and the depth to let him essentially redshirt his rookie year.
Dotson is a natural pass catcher and route runner and is fluid in basically everything that he does. Penn State had him running out of a variety of spots and a variety of routes. He is able to get open from all these spots because of his natural quickness. I think that's probably the best way to describe him: natural, quick, and varied. Dotson is small and shifty and does a great job of getting the ball into his hands. He's always thinking about how to turn it upfield without overthinking it and letting the ball clang off of his hands. He has trouble fighting through deep contact on 50/50 balls but he destroys press coverage off of the line.
I really like this pick for the Commanders, to be honest. He profiles as incredibly tiny (5'10" 178 pounds) but he plays much bigger than that. He could be the 2022 version of DeVonta Smith in Washington, as he has the best hands in the draft, and is a great route runner to get open. While Carson Wentz is in love with big receivers like Terry McLaurin, he can make guys like Jahan Dotson work. Dotson is essentially the newest iteration of a guy that the Commanders, and Carson Wentz, are both familiar with: DeSean Jackson.
I don't feel good about Dotson his rookie year for fantasy football outside of exploiting bad deep ball matchups, but I am curious how the Terry McLaurin Hive spins this to be another reason why the Commanders are holding him back from his top-fifteen fantasy football wide receiver destiny.
So, full disclosure, and I feel like I have to let you know this. I write the first part of these evaluations way before the draft, usually around February and March. With that in mind, and given that the Titans traded A.J. Brown to get this pick, I feel like I need to just let this ride without any updating:
"A lot of lazy analysts, desperately roaming the countryside crying out for the next Deebo Samuel will see that in Treylon Burks. Personally, I don't really see a lot of that. I do see, however, another stud wide receiver in Burks: AJ Brown. Burks has great hands, very nice catch & run skills, and a limited route tree. None of that particularly matters because he can take any slant to the house. He's also exceptionally fast, absolutely destroying one-on-one defenders on nine routes. If you want a player to take over the game via getting first down after first down, then Burks isn't that man. If you want one player in this class to get the football with the game on the line for a 60-yard touchdown, then that's exactly where Burks excels. He will feast with a dominant WR1 across from him, but I can also see him evolving into a WR1 of his own."
So, imagine A.J. Brown, and then downgrade him a little bit. That's what you can expect out of Treylon Burks in his rookie year. He's most definitely a wide receiver that I am going to make a priority in my redraft leagues this year. The Titans have almost zero additional wide receivers on the depth chart, and Burks is immediately the WR1 there, and the rookie WR1 in this class, with a chance to be a top-24 wide receiver his rookie year. The Titans have to change very little to accommodate Burks, so I am very happy with this pick.
We've seen Kenny Pickett before. In fact, there are about a half-dozen Kenny Picketts kicking around the NFL. You can call him Derek Carr, or Kirk Cousins, or Current Matt Ryan, or Andy Dalton, or Teddy Bridgewater. But, they're all Kenny Pickett. Pickett has a decentish deep ball, good enough pocket presence, and enough ability to read a defense to keep teams honest. If he has great weapons around him he can game manage the heck out of maximizing them. Pickett also needs some help with touch and ball placement. But, he doesn't seem to have a lot of "it" factor that about three or four guys had in the 2020 draft. And he's the first quarterback off the board in this class? Yikes.
Luckily, I think that Pickett is capable of maximizing weapons around him, even if he is an unexciting player to me. He has Chase Claypool, Diontae Johnson, Pat Freiermuth, and Najee Harris at his disposal, so there's certainly a high floor for Pickett if two things happen. First, he has to beat out Mitchell Trubisky in the preseason (which he should be able to do, somewhat easily), and second, he has to not have issues with his legendarily tiny hands transitioning to the NFL. If he pulls both of those things off, he should be a very nice, if unexciting, QB2 in a two-quarterback league once he gets acclimated. And, the worst-case scenario for his weapons: he can't be worse than Ben Roethlisberger has been since 2019.
Do you want more 2022 NFL discussion? Then check out these links!
Discord!
Podcast!
Patreon!
Twitch!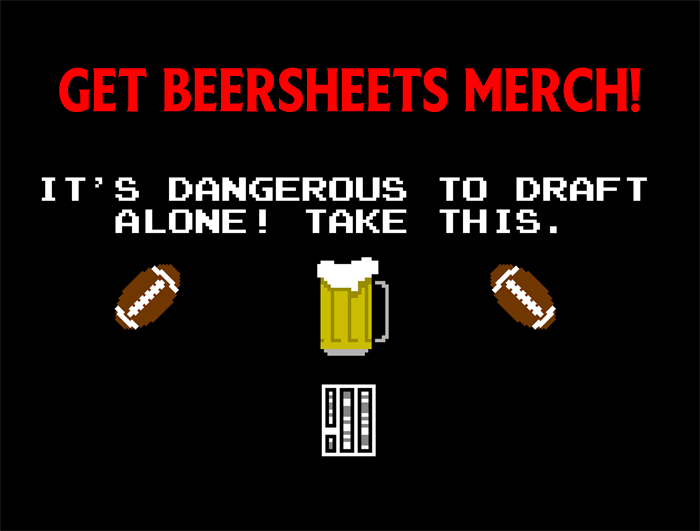 [Image Source: https://upload.wikimedia.org/wikipedia/commons/6/63/Kenny_Pickett_vs._Clemson.jpg cropped under CC BY SA 2.0]