Unheralded 49ers running back comes out of nowhere to kick the door down on the league, and fantasy football prognosticators tell you to drop 30%-40% of your budget on them. Where have we seen this show before? Jeff Wilson Jr? JaMycal Hasty? Raheem Mostert? Matt Breida? All of the above? That's the joy of trying to organize the chaos of a Kyle Shanahan running back system. Is it going to be prolific? Absolutely. Is it going to be a hectic headache to sort out? You betcha. Have I overused this question and answer format? Oh, yea! I've seen lots of excitement surrounding Elijah Mitchell after Trey Sermon was a surprise inactive in week one. Let's take a look at Elijah Mitchell, Trey Sermon, and the overall 49ers' running back situation to see if we should drop that big chunk of FAB on Mitchell this week.
First, let's take a look at Elijah Mitchell. The 49ers took him with their final pick in the 2021 NFL draft out of Louisiana. I liked Mitchell in college. He was a strong inside runner with good contact balance and good enough jukiness. Ultimately, his hands plus all that makes him a decent enough all-around running back who probably should have gone in the first five rounds. But, the Ragin' Cajuns used him in a committee in college and he hasn't really shown that he can be a bell cow in any sustained capacity.
Let's run down what happened yesterday that led to Elijah Mitchell getting 19 carries for 104 yards and a touchdown. First, Trey Sermon was a healthy scratch. Fantasy twitter and 49ers beat writers alike tried more reliable things than just asking Kyle Shanahan what's going on there: Ouija boards, tea leaves,   ornithomancy. All of those are more likely to find a useful result than relying on Kyle Shanahan to give you a straightforward answer. But, ultimately, that knocked out one part of the depth chart. I talked about this on our Twitch stream Saturday morning. The 49ers had to make a roster choice between Sermon and Mitchell, and Mitchell plays special teams, so that made the decision easy.
Then, Raheem Mostert went down with an injury after playing just four snaps, and this cleared the path for Elijah Mitchell to ram the ball down the Lions' throats. And ram he did. Now, Mostert will miss about 8 weeks by the 49ers' reckoning. But, like I said, figuring out what Kyle Shanahan might do is as useful as guessing which way a drop of water will roll off of a hand, so all we can do is look at what he has already done as precedent and go from there.
So, let's look at precedent instead. Over the last three seasons, once Kyle Shanahan and John Lynch really built the roster the way that they wanted, the only consistency at running back was inconsistency (and Tevin Coleman). From 2018 through 2020, the 49ers have ten instances of a running back getting at least 19 carries in a game and three instances of a running back getting 19+ touches in consecutive games. Two of these instances came at the end of the season through Jeff Wilson Jr. shouldering the load thanks to running back attrition. The third was, inexplicably, Tevin Coleman. So, a running back getting 19 touches in a Kyle Shanahan offense rarely happens, and when it happens, it happens in consecutive games about 30% of the time. In fact, in the games following a 19+ touch effort, Kyle Shanahan backs average about 9 touches per game.
The real question you're asking yourself about Elijah Mitchell FAB-spends is: "how happy would I be to actually land Elijah Mitchell?" Given the outlay (I've seen anywhere from 30% to 100% of your budget), I would say "probably not all that happy." I'm letting the Elijah Mitchell waiver wire period pass me by. I'm putting in cursory bids (about 12%) but I know I won't get him. I don't want to get him. Because if I get him, it means I spent far much more FAB than I wanted.
In the end, Elijah Mitchell is fine, and he looked good for the Niners on Sunday, but that can be said of a whole pile of guys in the last few years. You're banking on the 49ers not rotating him back to special teams with Trey Sermon, who went three rounds ahead of him, working his way back into the fold. That's not a bet I want to make. Also, everyone was all in on Trey Sermon before the 49ers made him a mystery inactive, talking about skill fits and production. None of that has changed. You should still like Trey Sermon as much (if not more) than seven days ago when you drafted him. You called Trey Sermon a league winner if Raheem Mostert went down! Mostert went down! Don't lose focus!
Do you want more 2021 NFL discussion? Then check out these links!
Discord!
Podcast!
Patreon!
Twitch!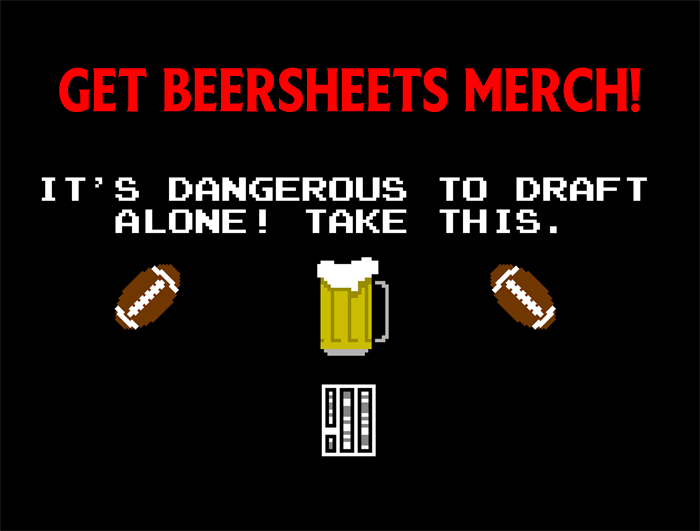 [Image Source: https://upload.wikimedia.org/wikipedia/commons/d/d1/Ein_Augur.jpg]