We're through fantasy football week one, and it's time to get the new hotness off the waiver wire. Can I interest you in a nice Elijah Mitchell? Or maybe a slightly used Jalen Reagor? No matter who you're adding off the waiver wire (and Waleed Ismail has you covered there), you have to drop someone. You don't have infinite roster spots… that's too many spots! With that in mind please check out the drop candidates as we enter the week two waiver wire period in fantasy football leagues. To make this list, someone must be on a roster in at least 40% of Yahoo! Leagues; it doesn't help anyone to tell you to drop Nsimba Webster, after all.
Keep in mind these are not all guys you should go out of your way to drop, this is just your shortlist of options.
Quarterbacks:
Matt Ryan, Atlanta Falcons (74% rostered)
The Falcons are just bereft of any sort of excitement, talent, scheme, or opportunity to produce this season. I don't know why Matt Ryan was on a roster in nearly three-of-four leagues, but he is. Ryan mustered just 7.36 fantasy points against the Eagles and gets the Tampa Bay Buccaneers next week. By the way, Justin Fields played four snaps and had 6.7 fantasy points. This offense isn't going to be conducive to fantasy football production from the quarterback.
Baker Mayfield, Cleveland Browns (74% rostered)
Consider this part of the "I don't get this roster percentage" crowd. Baker Mayfield was an interesting story, and I pegged him as a sleeper, but not like this. I'd imagine his roster percentage has to do with someone in most leagues drafting an unnecessary backup. Luckily, there's time to fix this mess. We saw what's likely to happen with Baker this season; he threw for 321 yards and no touchdowns… because the Browns ended with FOUR rushing TDs on the day.
Ryan Fitzpatrick, Washington Football Team (45%)
Ryan "Fitzmagic" has a hip subluxation and there isn't a timeline for his return, he also went on IR. I will not make a joke out of this because at his advanced age, it's possible he needs a hip replacement. Alright, I guess I will make a joke out of it. Sorry.
Wide Receivers
Jerry Jeudy, Denver Broncos (95%)
Jerry Jeudy is the type of guy you keep around if you can help it. But, he's out at least 6-8 weeks with a high ankle sprain, and that's the injury that broke Christian McCaffrey's season last year. If you end up in a roster pinch, and you don't have an IR spot, you can move on from Jeudy. I just wouldn't want to do so unless you're desperate. He had 6 catches and 72 yards on 7 catches in 47% of snaps before getting hurt this week. He's an exceptional talent, but injuries reared their ugly head in his direction.
Michael Gallup, Dallas Cowboys (67%)
Michael Gallup is also dealing with an injury and will be out for about a month. Gallup was always a marginal prospect to begin with. He was always an upside play, and now with a calf injury landing him on IR, you can move on from him.
Mecole Hardman, Kansas City Chiefs (63%)
If you're reading this, you probably don't have Mecole Hardman on any rosters. Adding him was not a smart play to begin with due to the Chiefs being an exceptionally focused offense. If you picked correctly between the WR there last season, every single time, you had WR40 on the year. Hardman had 3 targets in the opener. Sever.
Tyrell Williams, Detroit Lions (41%)
The Lions don't have any interest in throwing to anyone but running backs and T.J. Hockenson. They put up 33 points and Tyrell Williams had 3 targets, 2 catches, 14 yards, and a date with the waiver wire.
Running Backs:
Full disclosure, I try to not cut running backs this early in the season if I can help it. That having been said…
Michael Carter, New York Jets (61%)
Imagine having the headache of a Kyle Shanahan running back without the upside of Kyle Shanahan scheming up plays for your running back. Such is the Michael Carter Situation. He played on 25% of snaps and had 5 touches in week one. Such an inauspicious exit for a guy many tagged as a breakout candidate his rookie year.
Tight Ends
Robert Tonyan, Green Bay Packers (95%)
Big Bob had four targets in week one, which he turned into 8 yards. The Packers bottomed out so this is likely his last game, but he fell down the target pecking order, tying for third in targets with Allen Lazard. A date with the Lions is on the docket, so maybe let him marinate for a second before making this move. But, if you're desperate, he's right there.
Mike Gesicki, Miami Dolphins (85%)
I abandoned Gesicki before this year after banging the drum on him two straight years. He just lost his role in the offense. Gesicki had two targets for zero catches in week one, and Will Fuller returns from suspension next week.
Jonnu Smith & Hunter Henry, New England Patriots (57%)
The Patriots are going to dink and dunk their way down the field with James White, and not with the tight ends. Both Henry and Jonnu Smith need an injury to the other to matter. Henry ended with 3/31 on 3 targets and Jonnu with 5/42 on 5 targets. If you have both, I'd abandon Henry first.
Austin Hooper, Cleveland Browns (53%)
The Browns' tight end situation is messy, with David Njoku (3/76 on 5 targets) leading the way week one. I never understood the decision to hang onto Hooper when he left TE Targetville, USA (the Falcons). In his second year with Cleveland, things seem to be more of the same (3/27 in week one after averaging 3.5 for 33.5 last year). There's no point in having him around.
Do you want more 2021 NFL discussion? Then check out these links!
Discord!
Podcast!
Patreon!
Twitch!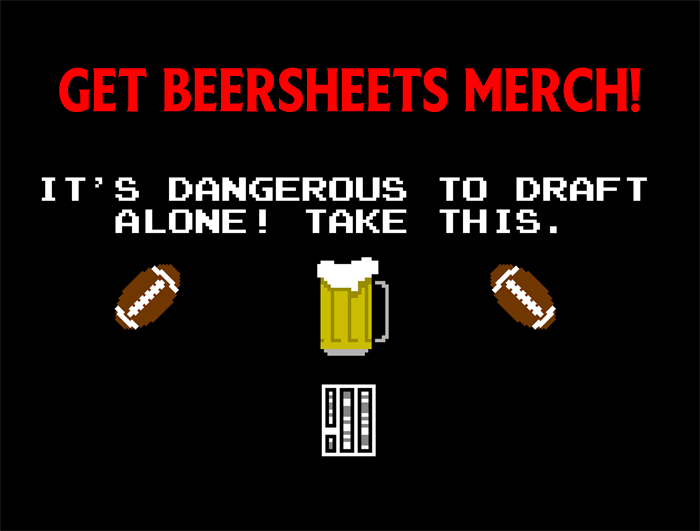 [Header Image Source: https://upload.wikimedia.org/wikipedia/commons/3/3f/Baker_Mayfield_vs_Bengals_2019_%282%29.jpg under CC SA 2.0]