Week one of the 2021 NFL season is in the books. How are you feeling? Are you undefeated, atop the world, dauntless? Or are you winless; a bit of scum-sucking highway trash, unworthy of calling yourself a human? No matter who you are, we are here to help you with your week two roster decisions. If you found yourself worried about your wide receiver position, never fear. We have three wide receiver sleepers for you for fantasy football week two. To qualify for this list, a player must be available in at least 50% of Yahoo! Leagues. And don't worry, one of these wide receiver sleepers is available in at least 90% of leagues for those of you reading this article by looking down your nose (I see you!). Without further ado, let's get started…
Sleeper Wide Receiver #1:
Christian Kirk versus Minnesota (48% rostered)
Christian Kirk showed something his sophomore year in the NFL, posting 709 yards on 108 targets, and then the Cardinals buried him last season, giving him just 79 targets across 14 games. After one game, things seem to be back on pace for the breakout campaign for Christian Kirk. He posted five catches and 70 yards (and two touchdowns) on five targets in week one against the Titans, and they were not cheap touchdowns, either. I prefer Rondale Moore if he is available, but Kirk played on 57% of snaps in week one, and as the Cardinals (rightfully) marginalize A.J. Green, his target share should rise.
This week, they get a Minnesota team that let Ja'Marr Chase drop 100 yards on them in his career debut, making him the fifteenth rookie wide receiver ever to do that in week one, and the first since Terry McLaurin, Marquise Brown, and A.J. Brown all did it on the same day in 2019. While Ja'Marr Chase is special, that also says a lot about the Minnesota defense. The Vikings allowed 2.2% of all pass attempts to go for 40+ yards last year, which ranked second just behind Philadelphia's 2.3%. And, if week one is any indication, that hasn't changed; Minnesota ranked sixth with five 20+ yard pass plays allowed in week one (and tied for fourth with one 40+ pass play with eleven other teams)
Sleeper Wide Receiver #2:
Darnell Mooney versus Cincinnati (46% rostered)
I believe in Darnell Mooney. That's it, that's the end of this sentence. Fine, I'll give you more. Mooney and Andy Dalton didn't quite get on the same page in week one, but it wasn't for a lack of trying. Mooney had 7 targets, which he turned into 5 catches. That's good! But Mooney had only 26 receiving yards. That's bad! Mooney and Andy Dalton have to get clicking further downfield, as that's his bread and butter. I'm going to lean into the targets and the talent here and tag Mooney to turn it around with deeper targets on the 7 times Dalton looks his way this weekend.
Sleeper Wide Receiver #3:
Van Jefferson at Indianapolis (6% rostered)
This isn't just because of his 67-yard catch-and-run from last week, I promise!
Okay, I lied! The Indianapolis Colts got absolutely torched deep by Tyler Lockett, and I expect Van Jefferson to continue that trend this week. The Colts ranked tenth in 20+ yard pass plays last season, and things didn't get much better for them in week one. Van Jefferson is a desperation dart throw, but he was a second-round pick in 2020, so maybe this could be his big breakout now that Jared Goff is off in Detroit.
For more fantasy football discussion, please check out these links!
Discord!
Podcast!
Patreon!
Twitch!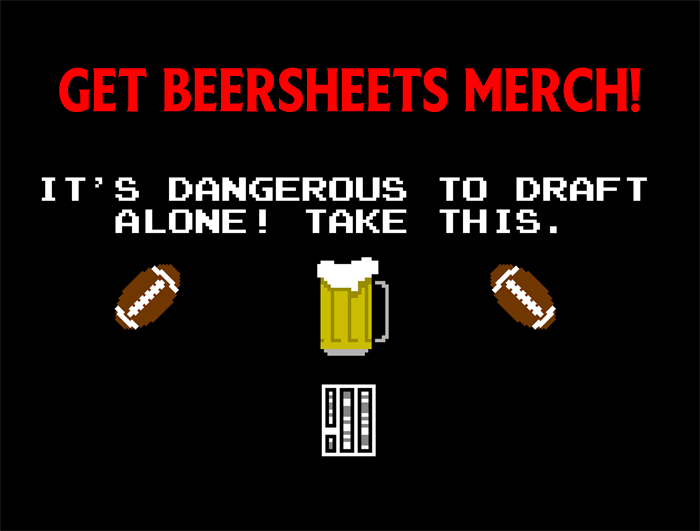 [Image Source: Darnell Mooney on Twitter]