It's week sixteen and that means it is either the championship or you play in a dumb, bad league. There is no position that scores more points than quarterbacks, which means that getting this start right could be the difference between bringing home the belt or leaving without pants. Let Football Absurdity help you answer the most important question for the most important game in the most important week. All you need to know is if you should start or sit Mitchell Trubisky, Baker Mayfield, or Jalen Hurts.
Start or Sit Mitchell Trubisky versus Jacksonville Jaguars
Just two weeks ago, if you have listened to sports radio in Chicago and someone asked about resigning Mitch Trubisky, they would have been mocked incessantly. Mitch's time in Chicago has been a fast track to depression and alcohol abuse for most fans. But in the words of the great Bob Dylan, the times they are a-changin'.
The Jacksonville Jaguars are playing for the opportunity to draft Trevor Lawrence and it shows. The Jaguars have given up the second-most fantasy points to opposing quarterbacks. Jacksonville has allowed the fifth-most passing yards to opposing quarterbacks. They have allowed the most passing touchdowns and the most combined touchdowns. It is almost like they want other teams to embarrass them.
On the other hand, since Trubisky replaced Nick Foles as the Bears' starting quarterback, Mitchell Trubisky is averaging 245 yards per game, 2 touchdowns, and 1 interception. While that might not seem all that impressive, during that stretch the Bears offense is averaging 31 points per game. All of the combined makes me want to start Mitchell Trubisky.
Start or Sit Baker Mayfield versus New York Jets
Over the last few weeks, Baker Mayfield has been one of the hottest quarterbacks in football. During that stretch, Mayfield has 1232 passing yards, 11 touchdowns, and 1 interception. This puts Mayfield as the QB3 since week twelve, just behind Ryan Tannehill and Josh Allen.
Although he was a preseason darling, it is easy to why a lot of fantasy football managers are gun shy with Baker. Through fifteen games, Mayfield has three games with zero touchdowns and two games with just one touchdown. For context, 33% of his games would've probably lost your games.
If Baker Mayfield makes you hesitate, the New York Jets defense should not. Even though the Jets are on their biggest win streak of the season, they still have given up the third-most fantasy points to opposing quarterbacks. The Jets have allowed the second-most passing touchdowns and the most combined touchdowns. Baker is hot and the Jets are not. That is why you want to start Baker Mayfield.
Start or Sit Jalen Hurts versus Dallas Cowboys
The number one fantasy quarterback of week fifteen is also rated by FantasyPros consensus ranking as the QB7 for week sixteen. As if his 338 passing yards and 3 touchdowns weren't enough, Jalen Hurts 63 rushing yards and 1 touchdown would've made him a high-end RB2.
But QB7 seems awfully high for a rookie quarterback going into his third start. Hurts game against the New Orleans Saints doesn't exactly inspire confidence. Only 167 passing yards and 1 touchdown would have made for an abysmal outing if Hurts hadn't also rushed for 106 yards. It is also worth noting that during his two starts, Jalen Hurts has 6 sacks and 3 fumbles, 1 of which he lost.
In week sixteen, the Eagles are playing a Dallas Cowboys team that has allowed the twelfth-most fantasy points to opposing quarterbacks. While they have allowed the second-most passing touchdowns, the Cowboys are mostly league average in every category of note. In a divisional game, with a rookie quarterback going into this third game, it seems to me that the safer play would be to sit Jalen Hurts.
Who to Prioritize?
Now we just need to sort out which quarterback is more likely to win me a championship. Any other week, I'd be higher on Jalen Hurts. His rushing ability would lend to a higher floor. But if I'm playing for my season, I need a less volatile option. Which might make you wonder why I'm hitching my wagon to Mitchell Trubisky over Jalen Hurt? Rightfully so.
The difference here is that while I might not be sold on Trubisky as an NFL quarterback, you need to remember that you don't have to be a good NFL quarterback to be a good fantasy football quarterback. Blake Bortles won lots of games, just not in Jacksonville.
While the choice between Jalen Hurts and Mitchell Trubisky might be open to debate, what should not be questioned is that Baker Mayfield is exactly the guy you want to start in your fantasy football finals. I love riding the hot hand, and Baker is clearly the best player, playing on the best team.
If this has you hankerin' for some fantasy sports, try out Fan Duel! That link lets them know we sent you! It also gets you $5 bonus cash to play with if you make a deposit.
Then, follow Football Absurdity on Twitter!
After that, get free fantasy football advice by joining our Discord!
Finally, if you like what you read here, check out our podcast and our Patreon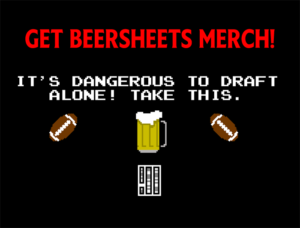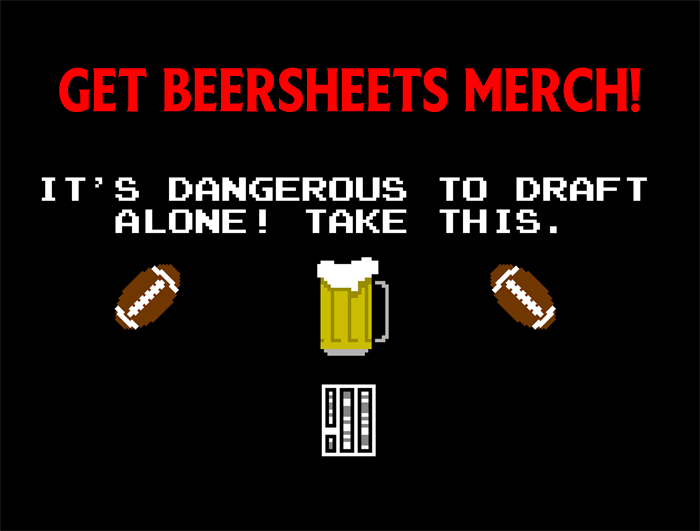 [Header Image Source: https://upload.wikimedia.org/wikipedia/commons/3/3f/Baker_Mayfield_vs_Bengals_2019_%282%29.jpg under CC SA 2.0]