I'm proud of us. I'm proud of you, and I'm proud of myself. The NFL? Not so much. Their coronavirus handling kept the league (mostly) on schedule, but they allowed multiple outbreaks on several teams. They flew by the seat of their pants, and they made that all the way to week fourteen. And that's where we stand, in the first round of the fantasy football playoffs. This week, we take a look at three start or sit options under center who had noteworthy week thirteens (whether good or bad). Should you start or sit Justin Herbert, Kirk Cousins, or Derek Carr in the first round of your fantasy football playoffs?
Start or Sit Justin Herbert versus Atlanta?
I already wrote about Justin Herbert's week thirteen disastrous performance. You can read that bad boy to get the full rundown of the rookie signal-caller's terrible week thirteen, and why it doesn't bother me so much. But, off his disastrous performance, you should still trot him out this week. The Atlanta Falcons give up the second-most fantasy points to opposing quarterbacks this season, with ten-of-twelve QB rooms scoring at least 18 fantasy points against them this season. The only guys who didn't pull it off were Teddy Bridgewater on Thursday Night Football, and Derek Carr cratering spectacularly. You can trust Justin Herbert this week, and he will guide you to the second round of the playoffs if you dust off last week and start Justin Herbert.
Start or Sit Kirk Cousins at Tampa Bay?
Kirk Cousins is running super hot lately, throwing at least three touchdowns in four-of-five weeks, throwing 300+ yards in three straight. He's also thrown just two interceptions since their week seven bye. In the last four weeks, only five QBs average more fantasy points per game than Kirk Cousins. This is all to say: he's been good lately. Justin Jefferson has come on, and Adam Thielen (COVID-19 game notwithstanding) has also been dealing. This week, he gets the Tampa Bay Buccaneers, who haven't had the best success in stopping opposing quarterbacks lately. Obviously, Patrick Mahomes torched them, but so did Jared Goff in week 11, Teddy Bridgewater in week 10, and Daniel Jones in week 18. Kirk Cousins is a great bet for 20 or so fantasy points in what should be a shootout as Tom Brady takes on the questionable Vikings defense. If you're looking for a guy a little deeper, then deciding to start Kirk Cousins is a great idea.
Start or Sit Derek Carr versus Indianapolis?
Derek Carr crushed us in two different ways in the last two weeks; he had just 1.6 fantasy points in week 12 in a smash matchup against the Falcons. This led us to turn away from Carr in week thirteen against the Jets. After all, he couldn't cash in a Falcons matchup, could you trust him against the Jets? Well, he scored 32.74 fantasy points and currently sits as the #1 QB on the week after throwing for 381 yards and scoring four touchdowns. Well, that means we should get right back on board with Derek Carr, right? Well… no. Carr has been maddeningly inconsistent since their week six bye, and the Colts have a strong defense. The Colts have played a murderers row of fantasy football quarterbacks over the last six weeks, but they've had to cobble together good fantasy days through weird methods. For example, the Colts have given up three QB rushing touchdowns in their last six games. Despite Carr rushing for a touchdown last week, he has only four career rushing TDs, so don't count on that. I just can't trust Derek Carr in a matchup against a bottom-three QB matchup in the playoffs. Because of that, if I can help it, I am going to be cautious and sit Derek Carr in week fourteen.
What's The Verdict?
If I'm trying to decide who to start or sit among these guys, I would tier them as they are ordered in the article. Justin Herbert is here to calm your soul after the Patriots crushed him this week. Then, Kirk Cousins is riding high in a good matchup. Finally, Derek Carr's inconsistent production faces a good Colts defense.
If this has you hankerin' for some fantasy sports, try out Fan Duel! That link lets them know we sent you! It also gets you $5 bonus cash to play with if you make a deposit.
Then, follow Football Absurdity on Twitter!
After that, get free fantasy football advice by joining our Discord!
Finally, if you like what you read here, check out our podcast and our Patreon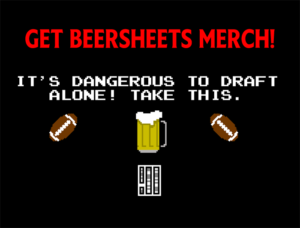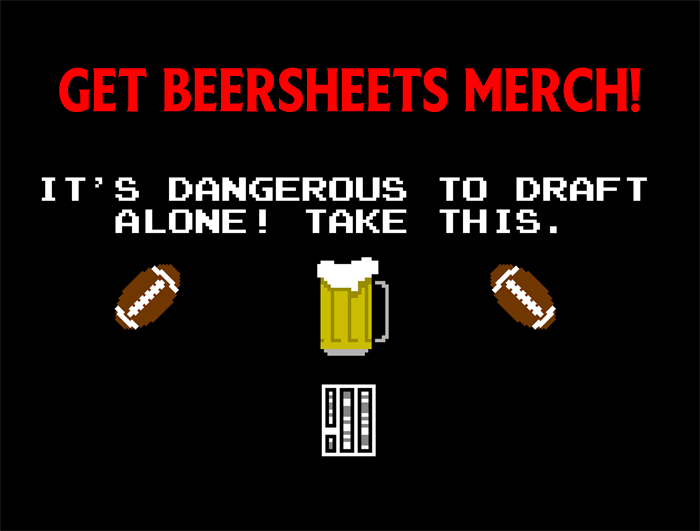 Image Source: https://upload.wikimedia.org/wikipedia/commons/5/57/Kirk_Cousins.jpg under CC BY SA 2,0, cropped]