I'm proud of us. I'm proud of you, and I'm proud of myself. The NFL? Not so much. Their coronavirus handling kept the league (mostly) on schedule, but they allowed multiple outbreaks on several teams. They flew by the seat of their pants, and they made that all the way to week fourteen. And that's where we stand, in the first round of the fantasy football playoffs. This week, we take a look at three start or sit options in the backfield who have had some changing fortunes lately. Should we start or sit Cam Akers, Miles Sanders, or David Johnson in fantasy football week fourteen?
Start or Sit Cam Akers versus New England?
Cam Akers had 22 touches this week after I said that I couldn't trust him due to his lack of touch volume. Well, since that's out the window… it's happening, isn't it? The Cam Akers: RB1 discussion? Darrell Henderson (three carries) was banged up in this one, and Malcolm Brown (also three carries) took his spot on the pine. Despite Henderson's 37-yard touchdown run, Sunday made one thing clear: this is Cam Akers' backfield. Now, he gets to immediately put his role in the backfield to the test this weekend as the Rams travel cross-country to take on the New England Patriots. That's where things get hard to parse. The Patriots are up-and-down against running backs, which makes sense given their middle-of-the-road rating against them. Bill Belichick also shut down the Rams in gloriously spectacular fashion two Super Bowls ago, making you wonder if he has their number.
Either way, I am going to roll with Cam Akers this week as an RB2 or a flex option. The Patriots have given up a ton of production to running backs lately, with nine guys getting at least 7 fantasy points against them on the ground since their week five bye. It's more likely that Bill Belichick schemes to take away the passing game, and he lets Cam Akers do his thing underneath. Because of that, I am going to start Cam Akers in the flex this week.
Start or Sit Miles Sanders versus New Orleans?
Miles Sanders was supposed to be a stud. We weren't supposed to worry about the vagaries of his weekly opponent. He crushed the Steelers, after all*! But, he went down with an injury, and when he returned, the Eagles decided to be cautious with the sophomore back. Since returning from injury, Sanders has just 13.6 touches per game. This has been compounded in the last two weeks, where he has just 18 combined touches. Doug Pederson's love of the RBBC and the return of his true love (Jordan Howard) have complicated things for Miles Sanders.
I'm not starting him this week. If you've made it this far, you've done it without Sanders. What's another game without him? Who else could possibly replace 60 yards and no touchdowns? The Saints allow the fewest fantasy points to opposing running backs and haven't allowed an HPPR double-digit fantasy day in five weeks. They're crushing the opposition, and I need to see that Miles Sanders doesn't belong in the flotsam and jetsam before I slot him into my lineup. It's hard to do this to your first-round or second-round pick, but I will sit Miles Sanders.
*one long touchdown run
Start or Sit David Johnson at Chicago?
David Johnson returned from his concussion to the tune of 44 yards and a touchdown. That's not too exciting, but you start to grade on a curve when you realize he had just ten touches. He started the year as a solid-as-they-come, reliable RB2. Johnson had at least 10 HPPR fantasy points in six-of-seven games prior to their bye. He hit the IR with a concussion and hasn't had a chance to get his feet back under him yet. But, I am willing to give him the benefit of the doubt in that department.
This week, he gets the Chicago Bears, who stymie opposing running backs at one of the best rates in the league. Sure, they allowed two touchdowns to Adrian Peterson in week thirteen, but they also gave up just 57 yards on 18 opportunities to him. Still, I will start David Johnson as an RB2 this week. The Texans will work him into the game plan more, which should get him about 18-20 touches with a good shot at a touchdown. After all, the alternative is giving something called "Chad Hansen" more opportunities this week.
What's The Verdict?
I am staying far away from Miles Sanders this week if I can help it. That one is easy to knock off. As for David Johnson versus Cam Akers, I am going to lean into the hot production and start Cam Akers against the Patriots, but David Johnson is also a wonderful (and likely more reliable) source of fantasy points.
If this has you hankerin' for some fantasy sports, try out Fan Duel! That link lets them know we sent you! It also gets you $5 bonus cash to play with if you make a deposit.
Then, follow Football Absurdity on Twitter!
After that, get free fantasy football advice by joining our Discord!
Finally, if you like what you read here, check out our podcast and our Patreon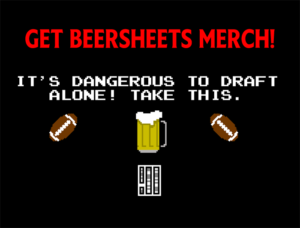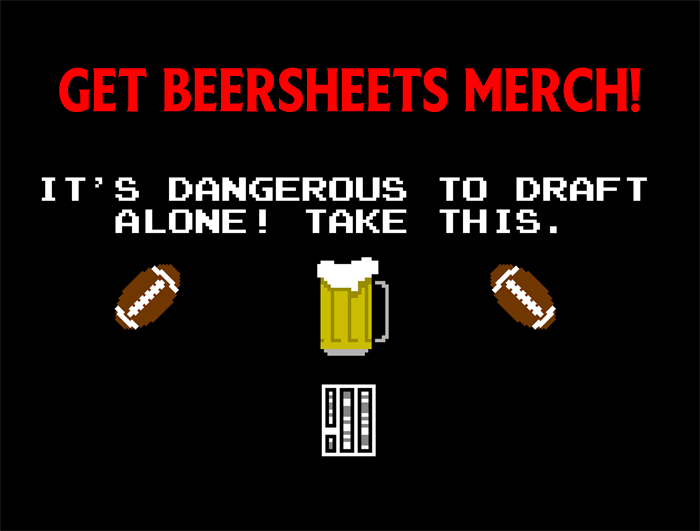 [Image Source: https://upload.wikimedia.org/wikipedia/commons/d/de/Cam_Akers_2020.jpg, cropped under CC BY SA 2.0]