Lamar Jackson was so exciting in 2019 that he the first quarterback taken in most fantasy football leagues this year. Now as we approach the fantasy playoffs, many people are wondering where it all went wrong. 2019 Lamar Jackson was a revelation, putting up one of the best fantasy football seasons ever. This season, there is no question that Lamar Jackson is one of the biggest fantasy football failures of 2020. The question on everyone's mind is what happened to Lamar Jackson?
Why 2019 was so good
Part of the issue with Lamar Jackson was that 2019 was the second-best statistical fantasy season for a quarterback ever. In 2019, Jackson was averaging just under 28 points per game. When Tom Brady threw 50 passing touchdowns in a single season (the seventh-best fantasy season of all time), he still averaged 5 fewer points per game than Jackson.
What set Lamar Jackson apart in 2019 was, to the surprise of nobody reading this article, his absurd rushing totals. And let's be real, those rushing numbers were pants on head crazy. His 176 rushing attempts were the most by any quarterback. In fact, Lamar Jackson had 33% more rushing attempts in 2019 than Cam Newton did in his 2015 MVP season. He also almost doubled Cam's rushing totals in that same year.
Lamar Jackson wasn't just a super-charged Taysom Hill in 2019. His 36 passing touchdowns rank him 18th all time. However, Jackson's 2019 passing totals in every other category leave something to be desired.  His passing attempts, passing completions, and total passing yards rank 80th or lower all-time.
Why 2020 was always going to be awful
The issue 2020 Lamar Jackson is running into is that while his passing numbers have stayed relatively consistent, his advanced passing stats are showing some serious regression in very important areas.  First off, his Air Yards from 2019 to 2020 are relatively close. If Jackson stays on his current pace, his completed air yards will be 133 yards short of his 2019 totals. His CAY per completion and CAY per attempt are all within half a yard of his 2019 totals. Lamar Jackson's accuracy numbers are pretty consistent with 2019 also. His percentage of bad throws and throws on target are almost identical from 2019 to 2020. (17.5% bad to 16.9% and 76% on target to 74.5%)
Where the advanced numbers fall apart for Lamar Jackson are with drops and pressure. In 2019, only 3.6% of  Jackson's passes were dropped. In 2020, that number has shot up to 6%.  Almost doubling the number of drops by receivers is always going to make a quarterback's job harder. Drops from his receivers are the lesser issue. The greater issue is how Lamar Jackson is handling pressure. While his pocket time is identical to 2019, Jackson is seeing a significant increase in pressure. In 2019, Jackson had 75 pressures. Just 10 games into the 2020 season, Lamar already has 73 pressures. The increased pressure is also affecting his rushing totals on scrambles. Last year, when forced to run, Jackson averaged 11 yards per carry. This year, he is just averaging 6.5 yards per carry.
A look at Lamar Jackson's advanced rushing totals paints a pretty clear picture of why he is facing so much pressure. In 2019, Jackson averaged 1.9 yards after contact per attempt. In 2020, that number has dropped to 1.2 YAC/attempt. A drop of almost 40% indicates that teams are determined not to let Jackson embarrass them with his legs.
Absurdity Check
If the season were to end today, Lamar Jackson would barely finish as a QB1. Considering his draft position, that makes him one of the biggest fantasy disappointments of 2019. However, I think these numbers actually show a lot of potential for an improved 2021 season for Jackson. The biggest difference from 2019 to 2020 that Jackson is seeing is in the pressure teams are bringing at him. History has taught us that if teams know that pressure will disrupt your game, they will keep applying it until you break. Until Jackson makes teams fear his arm as well as his legs, he will never again see the rushing opportunities he had in 2019.
If this has you hankerin' for some fantasy sports, try out Fan Duel! That link lets them know we sent you! It also gets you $5 bonus cash to play with if you make a deposit.
Then, follow Football Absurdity on Twitter!
After that, get free fantasy football advice by joining our Discord!
Finally, if you like what you read here, check out our podcast and our Patreon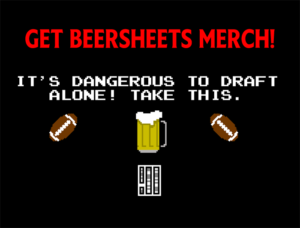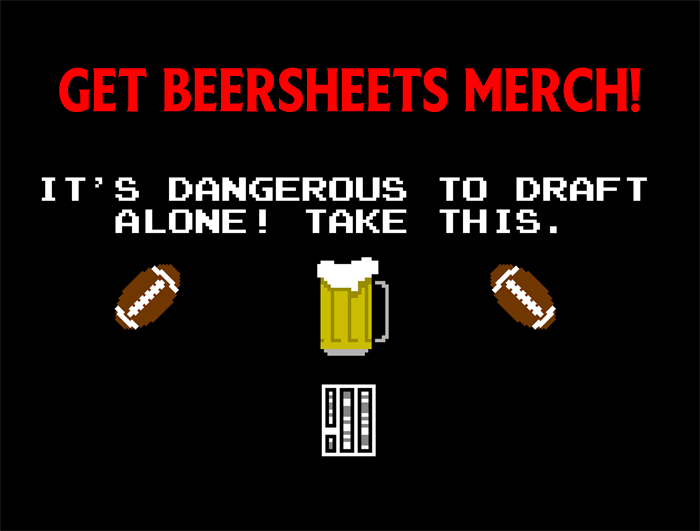 Image Source: https://upload.wikimedia.org/wikipedia/commons/d/dd/Lamar_Jackson_passing_2020.jpg, cropped under CC BY SA 2.0