There is nobody at Football Absurdity who hates tight ends more than me, so there is nobody better to give you the unvarnished truth about them. They suck. Now that we finally have that out there, we might as well move on because you probably have to start a tight end in your league, even though you know they will break your heart. Lucky for you, week ten has some options that are less terrible than others. This week, we will be asking if you should start or sit Austin Hooper, Dallas Goedert, or Evan Engram.
Start or Sit Austin Hooper versus Houston Texans
The reason we spend so much time talking about tight ends is because all of our options are bad. If you hung out in the Football Absurdity discord (which you really should be), our award-winning writer Evan Hoovler has been singing the praises of Austin Hooper with good reason.
Over his last three games, Austin Hooper is averaging 8 targets and 5 receptions a game. During that same stretch, Hooper has led the Cleveland Browns in targets and receptions. Simply put, Austin Hooper is the primary focal point of the Cleveland Browns passing game. He is regularly the first read on a lot of Baker Mayfield's passes.
On the other side of the table, we have the Houston Texans. A team that former head coach/general manager/saboteur Bill O'Brien has decimated. Not gonna lie to you, the Texans are really bad on defense. Especially when it comes to defending tight ends. The Texans have given up the ninth-most receptions to opposing tight ends. They have also given up the seventh-most passing yards. It should come as no surprise that the Houston Texans give up the tenth-most fantasy points to opposing tight ends.
Austin Hooper's role in the Cleveland Browns offense, coupled with the overall ineptitude of the Houston Texans defense, means that you definitely want to start Austin Hooper.
Start or Sit Dallas Goedert versus New York Giants
There are so many question marks regarding the Philadelphia Eagles, but the biggest question mark to me is Dallas Goedert. Before he got hurt, Goedert was averaging 8 targets and 6 receptions a game. It was clear that the Eagles expected him to be a focal point of their offense.
The problem is, the Eagles offense is an absolute mess. The Eagles have the fifth-fewest passing yards of any offense in football, despite having the tenth-most passing attempts. I'm not sure which is a bigger problem for the Eagles. Their league-leading 12 interceptions or the 32 sacks they've allowed. (Which also leads the league) On top of all this, in his return from IR, Dallas Goedert only had 1 catch for 15 yards.
If the Giants were a soft match-up, I might be higher on Goedert, but they aren't. The Giants have given up the tenth-fewest points to opposing fantasy tight ends this season. They are in the bottom half of the league when it comes to targets, receptions, yards, and touchdowns. While there is no denying the Giants are a bad football team, they are not bad at defending tight ends. With the Giants defense being good at defending tight ends, and the Eagles offense being bad at everything, you will probably want to sit Dallas Goedert.
Start or Sit Evan Engram versus Philadelphia Eagles
Evan Engram has a very similar problem to Dallas Goedert. Both are guys who were drafted highly by their team to be playmakers on offense. Both are a part of putrid offenses. The big difference between the two is we know exactly what we are getting from Engram. While you might have the Giants offense, that doesn't mean you have to hate Evan Engram.
Over the last two weeks, Evan Engram has finished as a TE1. It isn't a coincidence that he has finished that high either. In his last three games, Evan Engram has averaged 10 targets a game. It should come as no surprise to you that Engram is the leading receiver on the New York Giants. Engram is a focal point of his team's offense. The only real problem he has is that the offense he is a part of is the New York Giants.
Whereas Dallas Goedert has a tough match-up this week, Evan Engram has one of the most favorable match-ups for tight ends in week ten. The Eagles have given up the fourth-most fantasy points to opposing tight ends. They have allowed the third-most receptions and the eighth-most yards. The Eagles are bad at defending the only thing the New York Giants do well, which is why you want to start Evan Engram.
Who to Prioritize?
Now that we have the players, we need to figure out how to rank them. Evan Engram and Austin Hooper are neck and neck for me.  While Engram has the better match-up in week ten, Hooper has the better offense and quarterback, so I'd go with Austin Hooper as my first option. After that, I roll with Evan Engram because there is no denying he is the primary receiver in his offense. Finally, I go with Dallas Goedert because he has the biggest risk factor. The Eagles offense is an absolute mess and after missing so much time, I'm still not sure what I am going to get from him. While my gut says Goedert will have the best week of the three, it is hard not to look at his week ten match-up and convince myself everything will be okay.
If this has you hankerin' for some fantasy sports, try out Fan Duel! That link lets them know we sent you! It also gets you $5 bonus cash to play with if you make a deposit.
Then, follow Football Absurdity on Twitter!
After that, get free fantasy football advice by joining our Discord!
Finally, if you like what you read here, check out our podcast and our Patreon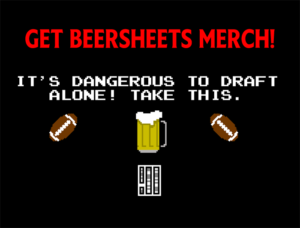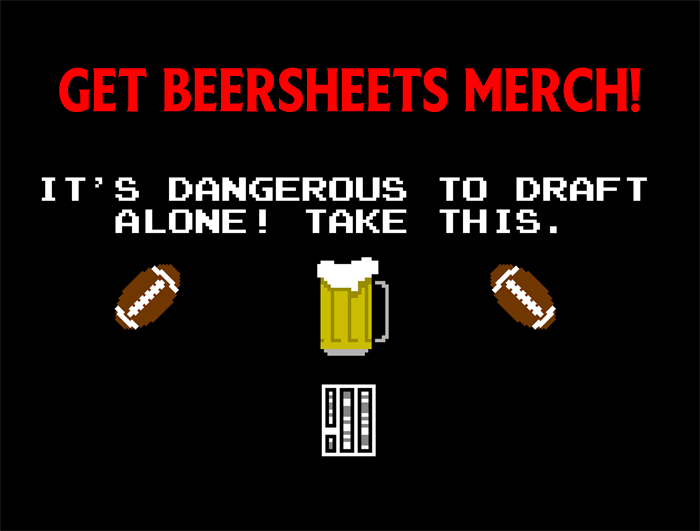 [Image Source: https://commons.wikimedia.org/wiki/File:Dallas_Goedert_TD_catch.jpg, cropped under CC BY SA 2.0]