After this week, we will be halfway through the fantasy football season. It feels like just yesterday that we frantically drafted our fantasy teams after the NFL decided they would, in fact, play. This week, we take a look at some quarterbacks that we might have to decide between this week. Should we start or sit Jimmy Garoppolo, Carson Wentz or Justin Herbert?
Start or Sit Jimmy Garoppolo at Seattle
You might find Jimmy G on your waiver wire this week, and given his matchup, you wonder if you should start or sit the 49ers' starting QB. He seems to have fully recovered from his ankle injury, throwing for 545 yards in the last couple of games. I say "throwing" extremely loosely. He dumped it off or did a little tap pass and let the YAC Bros (Deebo Samuel, George Kittle & Brandon Aiyuk) do the hard part. Still, yards are yards, and yards are points. Unfortunately, the 49ers absolutely turbo smashed the Patriots last week, so Garoppolo ended with zero touchdowns. However, he ended with three against the Rams. Now fully recovered from an ankle injury that cost him 2.5 games, he gets a great matchup this week in Seattle.
The Seahawks let you throw, throw, throw, and throw some more. Their defense is so lax that the opposing QB literally smiles and laughs mid-play when he realizes what they're up to. They give up a lot of fantasy points to QBs, but they've played a lot of good QBs, honestly. Despite allowing the second-most fantasy points to opposing QBs, only two of the six quarterbacks they've played this season had their season-high in points. One did it with his legs (Cam Newton) and the other, Kyler, needed 5 quarters to do it. If you have to start Jimmy Garoppolo as a one week stream, I can't get mad at it. He won't have Deebo, but Aiyuk, Kittle, and whatever RBs are left can make him a fine streaming option. He might top out at 30 pass attempts, but those YAC monsters will make sure they count.
Start or Sit Carson Wentz versus Dallas
I said that you should cut Carson Wentz weeks ago, but I forgot to account for a massive part of 2020 Carson Wentz's game: abject desperation leading to fantasy points. The fifth-year signal-caller has five of his eight career touchdowns this season and is on pace to break his career-high in rushing thanks to a ton of scrambles. Wentz already has 15 scrambles (compared to 28 last year). He's effective with his scrambles, too. Wentz averages the sixth-most yards per scramble out of starting quarterbacks this year. That's leading to a good fantasy football floor. Wentz has multiple touchdowns in five straight games and six-of-seven this season. By hook or by crook, he's producing for you, producing at least 22 fantasy points in four of his last five games.
This week, he gets a decimated and demoralized Dallas defense on Sunday Night Football. Wentz is going to ball out against the Cowboys, who allow the sixth-most fantasy points to opposing quarterbacks. Kyle Allen scored 16.8 points against them this week, and Wentz is at least as good as Kyle Allen. If you have Carson Wentz, you start Carson Wentz this week as he continues his desperation heaves and insane rushing plays for scores. Just don't watch him play, and you should be fine.
Start or Sit Justin Herbert at Denver
If you found this article through searching for Justin Herbert, then congratulations! Justin Herbert has hit Don't Sit Your Studs status. Congratulations to Herbert, and my apologies. Jamison Crowder was the last player I declared DSYS status, and he missed last week with a hand injury. Maybe I did that? Maybe not? Either way, Herbert's past his bye and has cleaned up a roster spot for those of us juggling quarterbacks to stream every week. He has 3+ touchdowns in three-straight games and became the fifth QB in NFL history to have three 3+ touchdown games in his first five starts. He's a force of nature right now, and it doesn't matter who he plays. You start Justin Herbert.
Luckily, Herbert has a good matchup this week. The Broncos allow the twelfth-most fantasy points to opposing QBs, but only because the Chiefs so thoroughly boat raced them that Patrick Mahomes only needed 200 yards to take them down. Every other quarterback has at least 19.2 fantasy points against them. That's a list that includes Sam Darnold, of all people. And he did it with a shoulder injury! Get hyped and start Justin Herbert this week.
What's The Verdict?
Start Justin Herbert everywhere, every week, in every matchup until he proves himself unworthy of that honor. From there, I would go Carson Wentz in a positive matchup against a bad team, and finally, I would go with Jimmy Garoppolo. The first two guys are two good starts, and Jimmy Garoppolo is a valid streamer if you are in a bind.
If this week three start or sit article has you hankerin' for some fantasy sports, try out Fan Duel! That link lets them know we sent you! It also gets you a 20% deposit match up to $500!
Then, follow Football Absurdity on Twitter!
After that, get free fantasy football advice by joining our Discord!
Finally, if you like what you read here, check out our podcast and our Patreon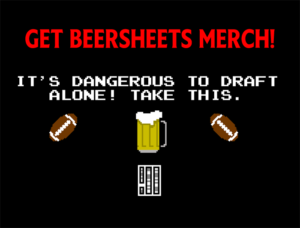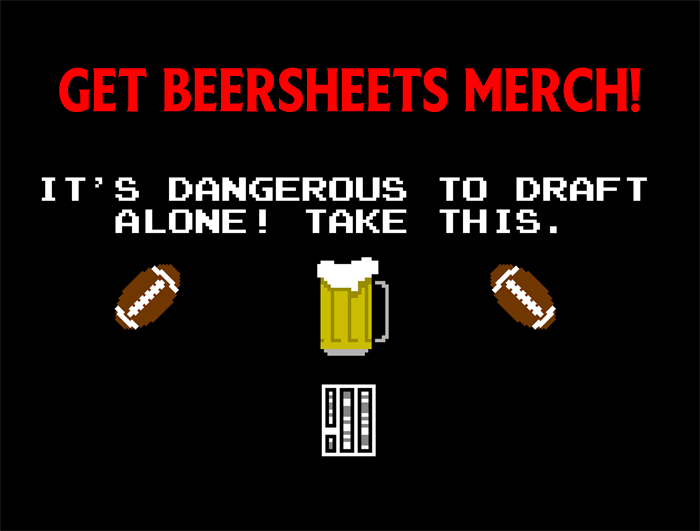 Image Credit: https://upload.wikimedia.org/wikipedia/commons/a/a4/Carson_Wentz_passing_vs_Redskins_2017.jpg, edited under CC BY SA 2.0