Half of the fantasy football regular season is in the books. At this point, we mostly know who our players are on our fantasy football squads. It's time to make some waiver adds, which means that it's time to jettison some of our players with the week eight cut list. Call me Jeffey Todd: The Demon Barber of Fantasy Street as we give your fantasy roster a haircut. It's time for the week eight cut list. To make this list, fantasy managers must roster a guy in at least 40% of leagues. I don't need to tell you to cut Tyler Ervin or Gunner Olszewski.
Quarterback Cut List
Cam Newton, New England Patriots (87% rostered)
He just doesn't look right since he came back from the COVID-IR. I'm not saying that I am a professional athlete, but I had COVID-19, and I did not get my wind back in me for about four months. It's entirely possible that the slow-motion Cam we see is COVID-19 related. After all, he played fine last week. But, he also took a shot to his throwing arm in week six. It appears to be hampering him. He was a QB value cheat code, to begin with, but you could do much better than him with a lot of guys who might be on your waiver wire.
Wide Receiver Cut List
Odell Beckham Jr., Cleveland Browns (99% rostered)
Odell Beckham Jr. tore his ACL in Sunday's game against the Bengals and will miss the rest of 2020.
Michael Gallup, Dallas Cowboys (79% rostered)
Michael Gallup didn't get targets with Dak Prescott. He didn't get targets with Andy Dalton. He likely won't get targets with Ben DiNucci. He had 138 yards in week three and averages 39 yards in every other game this year. He's played at least 80% of snaps in all games this year, so he has the chance, he just isn't cashing in.
Julian Edelman, New England Patriots (70% rostered)
Julian Edelman disappeared entirely after rocking a hot, hot 8/179 line on 11 targets (against one of the worst secondaries in the NFL). Since that week two game in Seattle, he has eight catches for 79 yards… across four games. The Patriots are a mess this season, and Edelman is looking increasingly washed every week.
Jerry Jeudy, Denver Broncos (66% rostered)
I don't want to drop Jerry Jeudy because he is so incredibly talented, but you might not have any choice. He has six receptions for 113 yards on 13 targets over his last three games combined. He peaked at 61 and 1 against the Jets on Thursday Night Football but combined for four catches for 52 yards over the last two games. The Broncos' game plan seems to be bombing it out to Tim Patrick or dumping off to a tight end, which leaves no room for the extremely talented rookie in a tight target room.
T.Y. Hilton, Indianapolis Colts (64% rostered)
I do want to drop T.Y. Hilton. He sat on bye this week, but everything I said last week still holds true:
"T.Y. Hilton hasn't had a 100-yard game since December of 2018. He hasn't had a 90-yard game since then and has just one game over 74 yards in that timeframe. Touchdowns helped buoy his value last season, as he scored five in the first five games of 2019, but he hasn't hit paydirt in nearly 365 days.
In the first five weeks of the season, you could blame it on the Colts not getting their passing game going. You can't do that anymore, as Philip Rivers managed 371 passing yards this week, to go with three touchdowns. Hilton didn't get in on any of that."
Running Back Cut List
Kenyan Drake, Arizona Cardinals (98% rostered)
Monitor for updates, but Kenyan Drake got the cart on Sunday Night Football. He had a towel over his head as they drove him off, the universal sign for "this is really bad, something is really bad inside my body." Before that point, Chase Edmonds stole his job anyway. This might be the necessary excuse for Kenyan Drake owners to cut bait. Hopefully, you traded him after his 164-yard outburst last week…
Devonta Freeman, New York Giants (74% rostered)
He had 87 yards and a touchdown against the Cowboys three weeks ago, and that accounts for most of his production. He was hurt in the game last week but had just three carries for 8 yards before that. The Giants are a very bad team, and he has the worst possible matchup next week. He will be lucky to get 30 total yards against the Buccaneers.
Adrian Peterson, Detroit Lions (65% rostered)
Adrian Peterson is a touchdown and volume only play at this point, but he doesn't get either, anymore. He has 11, 15, and 11 carries in the last three weeks, and he hasn't topped 3.5 yards per carry in that span. Touchdowns against New Orleans and Jacksonville saved his bacon, but D'Andre Swift's emergence means it's bad days ahead for Peterson. A matchup against Indy's extremely stout run defense looms on the horizon, as well.
Damien Harris, New England Patriots (47% rostered)
I'm jettisoning all Patriots if I can help it. Since going for 17/100 in his first game of 2020, Harris has 15 carries for 77 yards. He's chipped in 26 on the ground, which means he has 103 yards in the last two games after popping off for 100 in his first game. If you're strapped for running backs and need a warm body, he can give you some points, but his upside is capped unless he scores a touchdown for one of the league's worst offenses.
Cam Akers, Los Angeles Rams (45% rostered)
I want to still believe in him, but he has hardly any snaps while Malcolm Brown scores touchdowns and Darrell Henderson buzz saws.
Tight End Cut List
Robert Tonyan, Green Bay Packers (73% rostered)
It was a fun time with Robert Tonyan when he scored five touchdowns in three games. A lot of us picked him up for that 98-yard three-touchdown effort on Monday Night Football against the Falcons. Unfortunately, he hasn't done much in the last couple of weeks. The Packers failed to move the ball against the Buccaneers last week. This week, Aaron Rodgers remembered how to move the ball: exclusively through Davante Adams. Robert Tonyan is in the touchdown-or-bust tier of tight ends, which is vast and wide. Unfortunately, he has just six targets in the last two games, and he's turned that into just 57 yards. The Packers get the woeful Minnesota Vikings next week, so you might want to hold on. If you dump him for Logan Thomas, you might just be rearranging the deck chairs on the Titanic.
Zach Ertz, Philadelphia Eagles (67% rostered)
The Eagles placed Ertz on IR with his ankle injury that is supposed to sideline him for 4-6 weeks, which could keep him out until December. The Eagles are going nowhere fast, and have already had issues with their disgruntled and talented tight end. If things go even sourer for the Eagles, Ertz might have played his last game for them. Oh, and he wasn't particularly good for fantasy football this year: he was a top-twelve TE once and outside the top-25 twice in six games.
Dalton Schultz, Dallas Cowboys (45% rostered)
Schultz, like the rest of the Cowboys, will fall to the Curse of the Red Rifle. He has 12 targets in the last three games and has just seven catches for 63 yards in that timeframe. This whole offense will slowly melt into a puddle of fantasy football uselessness, and the #4 target will not escape that slow, draining suck into nothingness.
Keep in mind that all of these drop candidates are recommended drops, they are merely candidates to clear out space on your roster. Second quarterbacks and second tight ends should be the first to go to make room for the hot new running backs or tight ends you want to get on your roster. Good luck with all your waiver wire moves in week five!
If this has you hankerin' for some fantasy sports, try out Fan Duel! That link lets them know we sent you! It also gets you a 20% deposit match up to $500!
Then, follow Football Absurdity on Twitter!
After that, get free fantasy football advice by joining our Discord!
Finally, if you like what you read here, check out our podcast and our Patreon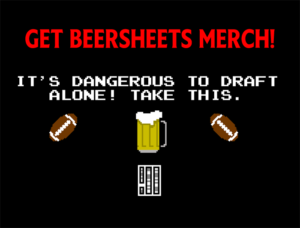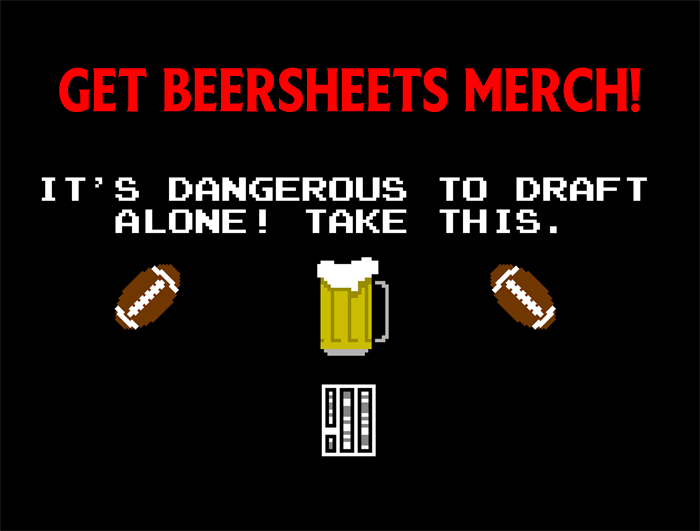 [Image Source: https://commons.wikimedia.org/wiki/File:Odell_Beckham_2019.jpg under CC BY-SA 2.0]