The week seven start or sit article for running backs focuses on three guys have seen their value shift dramatically in the last couple of weeks: should you start or sit Justin Jackson, D'Andre Swift, and Le'Veon Bell in fantasy football week seven?
Start or Sit Justin Jackson versus Jacksonville Jaguars
Justin Jackson is from Carol Stream, Illinois, but it feels like he should have some sort of tie to Jacksonville. He will get around to that this weekend when he comes to the city named after him and dominates so thoroughly that he becomes mayor. Jackson has one full game this season after getting injured in week one, and the Chargers had a bye last week, so people might have forgotten. Let's do a quick reminder of what he did the last time he touched the field: 20 touches for 96 yards. He didn't kick in a touchdown, but he had 14 opportunities in the second half compared to Joshua Kelley's five. He solidified his hold as the lead back in this backfield last week.
This week, he gets the Jacksonville Jaguars. They've yielded the eighth-most fantasy points to opposing running backs this season, including D'Andre Swift's massive breakout game last week, David Johnson's 103 yards from scrimmage two weeks ago, and Joe Mixon's huge game three weeks ago. Sieve doesn't begin to describe it. With running backs quickly devolving and bye weeks among us, you should start Justin Jackson this week.
Start or Sit D'Andre Swift at Atlanta Falcons
The Lions are moving D'Andre Swift along slowly, as evidenced by him passing 40% of snaps just once this season, and never passing 44% of snaps. They're working him in between Adrian Peterson inexplicably going for 4.5 yards per carry (before week six) and Kerryon Johnson just… being inexplicable. They held him to ten or fewer touches in the first four games this year, but the "unleash D'Andre Swift after the Bye" seemed coming from a mile away. And it happened exactly like it should have: in a big way. Swift went H.A.M. last week, turning 17 touches into 123 yards and a touchdown against the hapless Jaguars.
This week, Swift looks to keep it rolling against the equally hapless Falcons. They've given up three 14.5+ fantasy point days in HPPR. They mostly allow major yardage through the air, giving up the second-most receptions and second-most yards to RBs in the league. And guess what Swift's worst-case scenario role is for Sunday? The pass-catching back. Fire the cannons and start D'Andre Swift this week in what should prove to be a shoot out between the Lions and Falcons.
Start or Sit Le'Veon Bell at Denver Broncos
This is probably the reason you are here! Should you plug in Andy Reid's shiny new toy right off the bat? Now that he's freed from the evil clutches of Adam Gase and the New York Jets? Well, I'm not going to make this easy on you. I am going to say it's a resounding: maybe. There are a lot of guys out this week who would normally start, or at least be in the conversation due to byes (Cook, Gaskin, Ingram, Jonathan Taylor) or injury (don't get me started). You might end up with Le'Veon Bell in your lineup by default.
If I had my druthers, I'd want to see what Lev Bell is up to with the Chiefs before I trot him out there. He can't join the team until Wednesday, per NFL COVID protocols, and has four days to get up to speed with the offense. He'll probably top out at ten touches (though depending on where those touches are, he could fall into the end zone) and we don't know what he is at this point in his career. Plus, to top it all off, the Broncos give up the third-fewest fantasy points to running backs this season. James Conner in week two scored a rushing touchdown against them, and that represents the entirety of RB scoring against them.
If everything was going well, I would want to sit Le'Veon Bell. But, 2020 is an abject nightmare, so I understand you going Leeroy Jenkins through that recommendation and starting him. Though I also concede I could be wrong and Andy Reid gives him 15 touches right off the bat! Who knows! It's chaos ball, baby!
What If You Have All Three?
First of all, congratulations. Second of all, bank the guaranteed touches. Go with Justin Jackson first. I would then go with D'Andre Swift since he will have more than a week or some with his team to get acclimated. If you want to be cautious, bench Le'Veon Bell this week (with the understanding that you could go YOLO and drop him into your lineup 2 minutes before kickoff this weekend… and it just might work).
If this week three start or sit article has you hankerin' for some fantasy sports, try out Fan Duel! That link lets them know we sent you! It also gets you a 20% deposit match up to $500!
Then, follow Football Absurdity on Twitter!
After that, get free fantasy football advice by joining our Discord!
Finally, if you like what you read here, check out our podcast and our Patreon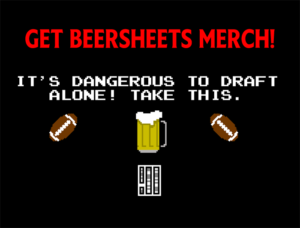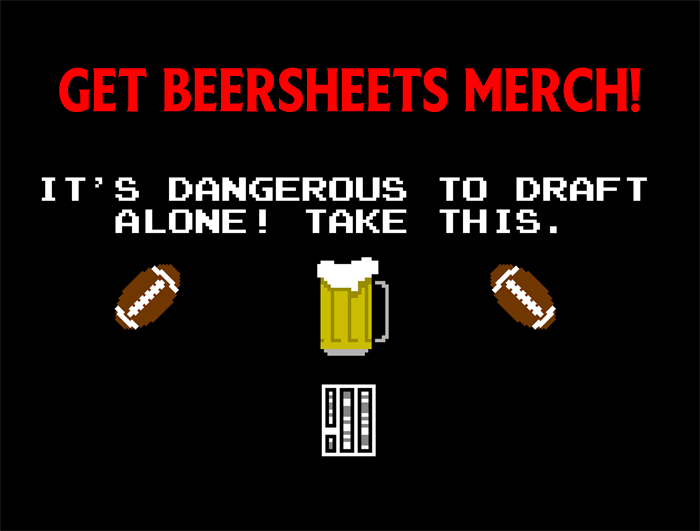 Image Source: Le'Veon Bell on Twitter