It's week seven, and every single fantasy football team is in shambles. Well, not every team, but a lot of them! It's time to plug in the holes in your rosters with some week seven sleeper tight ends! To make the list of sleeper tight ends, a player must be unrostered in at least 50% of Yahoo! leagues. For deeper leagues, one of these sleeper tight ends is available in at least 90% of Yahoo! leagues.
Sleeper Tight Ends Option #1:
Eric Ebron at Tennessee (49% rostered)
Eric Ebron is like that nice heavy comforter that kept you warm all winter, but now it's starting to become spring. The nights are getting warmer and what once was a nice comfortable, toasty situation quickly devolves into you kicking the blankets off of you halfway through the night. Ebron sits on the edge of fantasy football usefulness but has 22 targets in his last four games (15 catches). He sits right there, for free, on about half of waiver wires. He's not going to blow the doors off the hinges, but 5/50 and a chance to score is in his median range of outcomes. He's a safety blanket for one week, just like every other week.
Sleeper Tight Ends Option #2:
Logan Thomas versus Dallas (17% rostered)
Logan Thomas popped up on the injury report Wednesday with a neck issue, so that's something to monitor for him. We are going to keep jamming Thomas into the sleeper pieces until he finally comes through. He gets a ton of volume, ranking fifth in both targets and air yards at tight end. He's just done very little with it due to the poor quality of target he receives from the Washington Team Football quarterbacks. He gets a good matchup this week with the Dallas Cowboys, who have let four different tight ends hit paydirt against them in the last four weeks. Thomas should get at least six targets this week, and against the Cowboys, the worst line with that target volume was Greg Olsen's 5 catches, 61 yards. Just watch that injury report.
Sleeper Tight Ends Deep League Option:
Darren Fells (8% rostered) versus Green Bay
I kept trying to jam Jordan Akins into this thing the last couple of weeks while he languished away with a concussion. Meanwhile, Darren Fells has been She's All That-ing right in front of my face. He took off his paint-stained overalls, his mousy glasses and took down his hair the last couple of weeks. He's scored a touchdown in two straight, and has nine targets, eight catches and 142 yards across the last to games. The Packers aren't a great matchup, but this should be a high flying affair. I'm just ready to check out the bobos on superfreak. Bobos are touchdowns, I guess? I don't know. It's just such a funny line though, that I had to get it out.
Tight Ends Stash Plays:
Trey Burton (21% rostered), Irv Smith Jr. (18% rostered)
If this has you hankerin' for some fantasy sports, try out Fan Duel! That link lets them know we sent you! It also gets you $5 bonus cash to play with if you make a deposit.
Then, follow Football Absurdity on Twitter!
After that, get free fantasy football advice by joining our Discord!
Finally, if you like what you read here, check out our podcast and our Patreon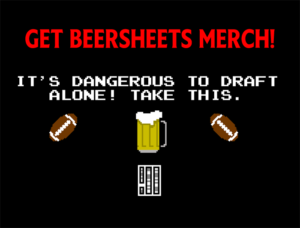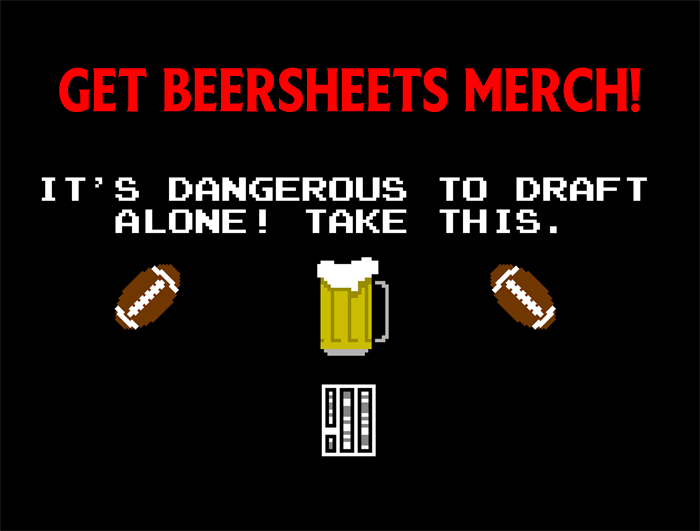 Image Source: https://upload.wikimedia.org/wikipedia/commons/c/ca/WFT_TE_Logan_Thomas.jpg, cropped under CC BY SA 2.0