It is week five of the 2020 NFL season and that means we need to figure out who we should start or sit this week.  Now that we have four weeks of football in the books, we are starting to get a feel for what we can expect from our wide receivers.  This week, we are going to target (I'm so sorry) receivers who might seem better than we are.  The only question left to ask is should we start or sit Robby Anderson, Darius Slayton, or Justin Jefferson.
Start or Sit Robby Anderson versus Atlanta
If you look at Robby Anderson's career, you might be wondering if his current production is a mirage.  There is a really good chance that his previous career production was a false equivalency making us think Anderson was mediocre, when it was the New York Jets we should have been blaming all along.  Right now, Robby Anderson is leading the Carolina Panthers in targets, receptions, and yards.
Not only that, but Robby Anderson is currently producing as a WR1.  He is sixth in the NFL in receptions and yards and has the tenth-most targets of any receiver in football.  The only reason you aren't more excited about Anderson is that his name is Robby Anderson.
Most important of all, Robby Anderson is playing the Atlanta Falcons this week, a team so bad that when I read they have given up the tenth-most fantasy points to opposing receivers, I thought that number seemed really low.  I don't know how to make it any clearer that you should start Robby Anderson.
Start or Sit Darius Slayton versus Dallas
Darius Slayton is a little bit trickier to analyze.  On the one hand, he is averaging 7 targets a game.  On the other hand, he plays for the Giants.  Yes, Darius Slayton is playing a Cowboys team that has given up the second-most fantasy points to opposing wide receivers.  However, he still plays for the Giants.  You could consider that Slayton will be able to get a lot of garbage time production, but this is only because HE PLAYS FOR THE NEW YORK GIANTS!!!
To be fair to Slayton, three of his four games this year were very bad match-ups for him and it is reflected in his production.  The Bears, Rams, and 49ers have given up the third, fifth, and sixth-fewest fantasy points to opposing wide receivers respectively.  His best (and only) good game this season was against the Steelers, who have given up the sixth-most fantasy points to opposing wide receivers.  In his only plus match-up, Slayton has 6 catches for 102 yards and two touchdowns.
Slayton is the number one receiver on the Giants and the Dallas Cowboys is one of the best match-ups he will have all year.  That is why you will want to start Darius Slayton in week five.
Start or Sit Justin Jefferson versus Seattle
Justin Jefferson is the new hotness for fantasy football and with good reason.  Unlike a lot of cusp guys, Jefferson has a very clearly defined role in the Minnesota Vikings offense.  Over the past two weeks, Justin Jefferson has 14 targets, 11 catches, 278 yards, and 1 touchdown.  Jefferson has had the opportunity, production, and given how bad the Vikings defense is, he will have a lot more opportunities.  With the Vikings playing the Seattle Seahawks in week five, he will have the opportunity to produce against a defense that has given up the most fantasy points to opposing wide receivers.  So if you can start Justin Jefferson, start Justin Jefferson.
So what now…
We've got three great options with three great match-ups, but what if you have all of these guys on your roster?  First off, congratulations on being an active member of your fantasy league because there is no way you drafted all of them. You probably read my article about how the waiver wire wins leagues because you are smart, handsome and funny person.  Second, you definitely want to start Robby Anderson regardless of match-up because he has been a fantasy stud. After that, I would start Justin Jefferson because he has been more consistent recently. Darius Slayton is the guy I am most worried about because, well, HE PLAYS FOR THE NEW YORK GIANTS!!!!
If this has you hankerin' for some fantasy sports, try out Fan Duel! That link lets them know we sent you! It also gets you $5 bonus cash to play with if you make a deposit.
Then, follow Football Absurdity on Twitter!
After that, get free fantasy football advice by joining our Discord!
Finally, if you like what you read here, check out our podcast and our Patreon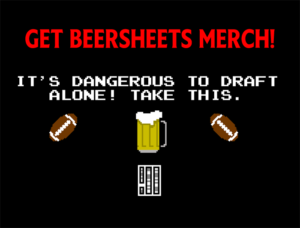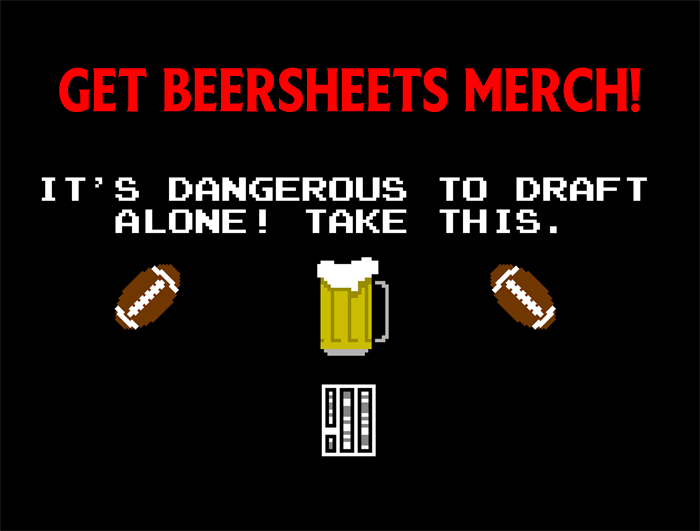 Image Source: https://upload.wikimedia.org/wikipedia/commons/f/f1/Darius_Slayton_%28cropped%29.jpg under CC BY SA 2.0