Coming in for a landing like a plane crash, it's this week's Hot Takes from Crazy People. For those of you new to this mind-voiding series, this is where I take insane NFL comments from articles around the web, and display them for you. Like a museum exhibit, if that museum had a particular affinity for scatology.
Week 5 Insane NFL Comments
Amazon Prime aired the Thursday-Night-Football matchup between the Bucs and Bears. Their booth announcers were Hannah Storm and Andrea Kremer. This, obviously, caused a wave of sexist people to out themselves, again on the NFL's Facebook page. Some rushed into the comments so fast, they couldn't be bothered with things like "wiping the foam off their mouths," or, "making any sense, whatsoever."

After seeing that mess of a post, I need some normalcy. Where can I go to get evidence-based discourse from a rational, smart person?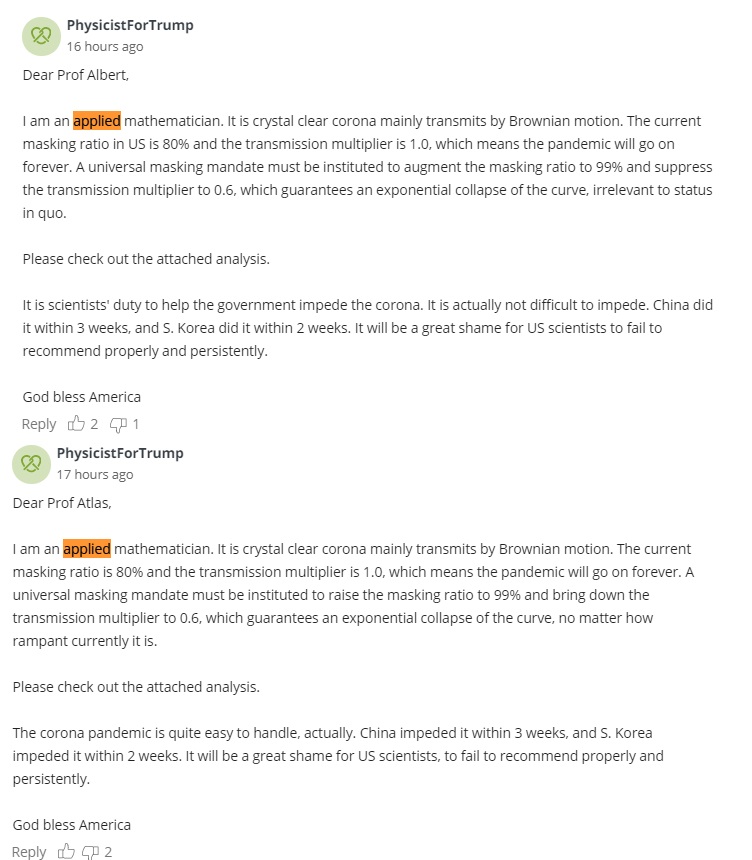 Both of these were in a comment section about Cam Newton catching COVID-19. No, I don't know who professors Albert and Atlas are. No, there was no "attached analysis." No, I'm not sure this isn't some bot AI gone totally haywire, trying to sell some snake oil coronavirus relief, but utterly failing to link a product.
But I do know this: It's a great segue into this week's reminder that robots taking over humanity is a lot further off than many think: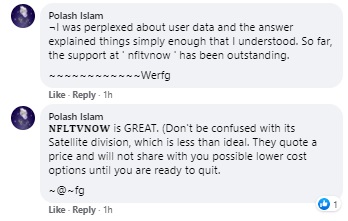 These comments were posted back-to-back in an NFL Facebook post where Richard Sherman urges people to vote.
Back to Fox News, an article about JJ Watt's potential involvement in O'Brien's firing prompted a comment that was as poignant as it was relevant:

Finally, a sad tale told through three Instagram posts. A few weeks ago, Ron Rivera's IG posted a message from the Washington Football Team: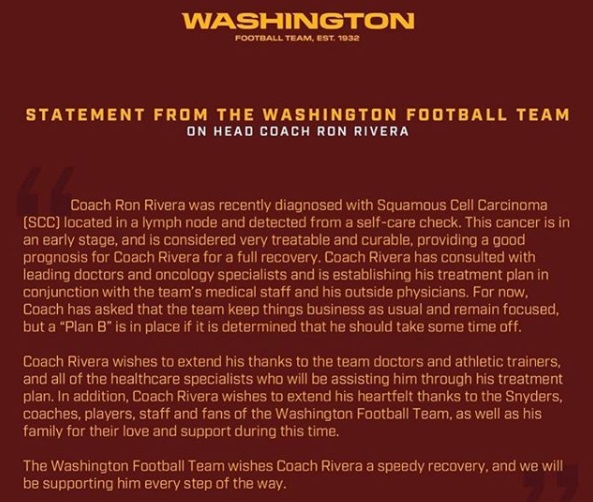 The team was 1-0, and the comments on this post were an outpouring of support: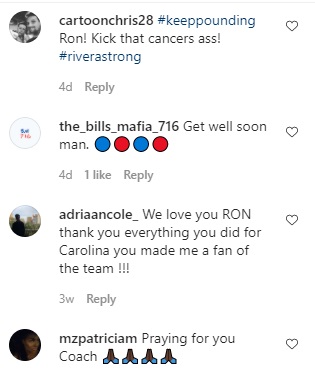 But then the team went on a bit of a losing streak and the mask came off:
These insane NFL comments are still from that post about Ron Rivera getting cancer. Truly sickening, so let me close with the most insane drive-by comment from these fairweather fans: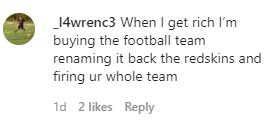 Hanging out in the comments section of football articles, I see a lot of empty threats. But I don't think I've ever seen one as hollow as, "when I get a billion dollars, you're fired!"
If I ever do see something worse, you know I'll put it in here, right away. This has been Hot Takes from Crazy People. I'm Evan Hoovler, and I'm going to go wipe the blood out of my eyeballs.
If this has you hankerin' for some fantasy sports for some indirect reason, try out Fan Duel! That link lets them know we sent you! It also gets you $5 bonus cash to play with if you make a deposit.
Then, follow Football Absurdity on Twitter!
After that, get free fantasy football advice by joining our Discord!
Finally, if you like what you read here, check out our podcast and our Patreon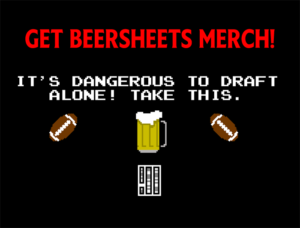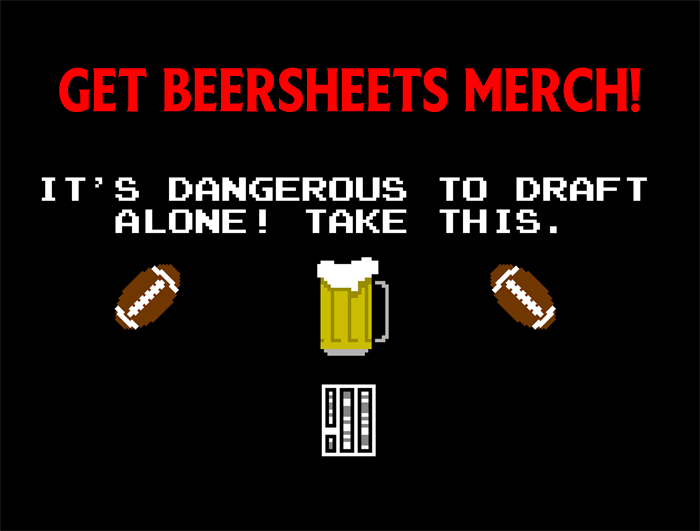 [Photo credit: https://commons.wikimedia.org/wiki/File:Insane_clown_posse_2017.jpg under cc-2.0]