Every week, Football Absurdity helps you through your difficult start or sit decisions. We start off our wide receiver start or sit series by taking a look at three guys you likely took as your third or fourth wide receiver in most fantasy football leagues. We help you answer your start or sit questions between Michael Gallup, Stefon Diggs, and Marvin Jones.
Start or Sit Michael Gallup at the L.A. Rams?
The Michael Gallup situation in Dallas sure is a weird one. Gallup was a top-36 WR in two-thirds of his game last season and was a top-fifteen wide receiver on a per-game basis. That is: if you had Michael Gallup, and he was healthy, you didn't even worry about starting him. Since that moment, Dallas just absolutely cleared out their target volume and added only one player to their receiving corps. Granted, it was the best wide receiver in this class (CeeDee Lamb), but the Cowboys lost Jason Witten (83 targets), Randall Cobb (83 targets) and Tavon Austin (24 targets). That's 190 extra targets to go around, and even if you slam 40 of those over to Blake Jarwin and 100 to CeeDee Lamb, that still leaves 50 targets to add (pretty much only) to Amari Cooper and Gallup. The targets will remain.
Unfortunately, the Rams don't really make for an amazing matchup. Last season, L.A. was generally a neutral matchup for wide receivers, and not much changed for them this offseason that would change that. They limited wide receiver yardage last year, but gave up the sixth-most wide receiver receptions. That bodes well for Michael Gallup and his 22% target share in week one. Michael Gallup is a start if you have him, in the flex, or as your third wide receiver.
Start or Sit Stefon Diggs versus the N.Y. Jets?
Before we get started, don't forget that Stefon Diggs is now a Bill. He and his fellow Williams take on the team that somehow seems destined to stay in the AFC East basement. At this point, we aren't certain how the Bills plan to utilize Diggs, but given that they gave up a first-rounder in a deep wide receiver class, I would go with "early and often." He likely takes over John Brown's role, as Brown bumps down a spot in the receiver ranks. Last year, Brown had the fifth-most deep targets among wide receivers and the eighth-highest completed air yards. All of this is to say: Stefon Diggs is really good, and the Bills primed the pump to give him every opportunity to succeed.
It's hard for Diggs to get a better debut matchup than the Jets. This very matchup happened one season ago (week one 2019) and John Brown went off for seven receptions, 123 yards and a score. Opposing wide receivers didn't relent, as, over the course of 2019, seventeen wide receivers scored at least 12 fantasy points against the Jets in half-PPR. That's not great. Diggs is an incredibly talented receiver getting a smash matchup in his first game as a Will, so he's a start this week in three-wide receiver leagues, or as a flex.
Start or Sit Marvin Jones versus Chicago?
Since joining the Lions in 2016, Marvin Jones is inside the top-20 in both total points and points per game. He flat out produces for the Lions on the whole. The only downside? Marvin Jones is actually a very boom-or-bust wide receiver, and it shows in his position finish distribution. With the Lions, 47% of his games end outside the top-36, 25% as a WR3, and 23% as a WR1. He's a coinflip whether or not he's usable on any given week, so we need to check his matchup to figure out whether we should start Marvin Jones, considering his matchup.
*checks matchup*
We should not start Marvin Jones. Considering his matchup. The Bears defensive depth chart looks shockingly similar to how it did last year, except for the addition of second-round pick Jaylon Johnson to the mix. They do this after allowing the fifth-fewest fantasy points to wide receivers last season. This mostly came from limiting touchdowns and explosive plays. Chicago allowed just 2.5 20+ yard pass plays per game last season, which will likely leave Marvin Jones out in the cold as Matthew Stafford feeds Kenny Golladay.
[09/11 UPDATE: Kenny Golladay likely isn't going to play this weekend, making Marvin Jones and T.J. Hockenson really the only game in town as far as pass-catchers go. I'm firing up Marvin Jones this week as a WR3 or a flex, but I still prefer the other two. Find a way to get MJJ into your lineup.]
YOU Decide 2020!
If I had to select between these three players, Marvin Jones goes last based on the exceptionally bad matchup. Michael Gallup and Stefon Diggs are, talent-wise, potentially a tossup at this point. In that case, and with a COVID-19 shortened offseason, I am going to go with the guy in Michael Gallup who gets to experience consistency with his quarterback from last season. If I am trying to decide whether I should start or sit Michael Gallup, Stefon Diggs, or Marvin Jones in week one, I would do it in that order.
If this has you hankerin' for some fantasy sports, try out Fan Duel! That link lets them know we sent you! It also gets you $5 bonus cash to play with if you make a deposit.
Then, follow Football Absurdity on Twitter!
After that, get free fantasy football advice by joining our Discord!
Finally, if you like what you read here, check out our podcast and our Patreon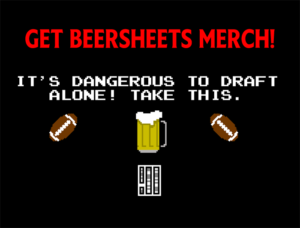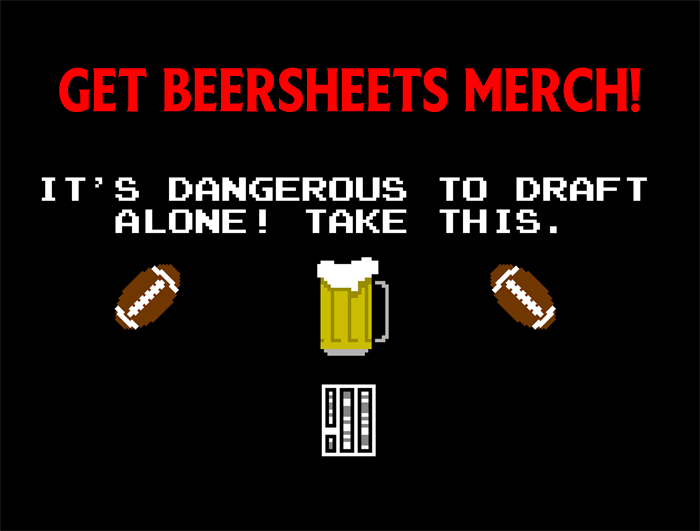 [Image Source: https://upload.wikimedia.org/wikipedia/commons/c/c5/Michael_Gallup_%2850121503226%29_%28cropped%29.jpg under CC BY SA 2.0]