Ah, streaming tight ends. This is where the rubber meets the road and the fun really begins. This week, we have three players who might all be on your roster as you sort out which one breaks out. You might even have two of these guys. Today, we help you decide whether you should start or sit Noah Fant, Dallas Goedert, or Hayden Hurst.
Start or Sit Noah Fant versus Tennessee?
Trying to measure good tight end defense is weird. If you go up against a guy who goes 1-for-1 for 5 yards and a touchdown, that automatically puts you in the top half of fantasy points allowed that week. On the flip side, if you play the 2019 Patriots, who averaged just a few targets per game to tight ends, then your tight end scoring puts you in the top half. The Titans are sort of like this; they played a lot of guys who had fewer than five targets. I put Noah Fant as someone who should surpass five targets. With that in mind, let's look at the matchup.
Last season, nine tight ends had six or more targets versus Tennessee. Six of these guys turned in at least 70 yards or a touchdown. While the list includes Travis Kelce, guys like jack Doyle, David Njoku, and Eric Ebron got in on the action. Fant had two games of at least 100 yards with a touchdown last season. That doesn't sound like a lot, but it's a rookie record. I expect him to get at least six targets in this game, which makes him for a good start, given the matchup. But he isn't as good a start as the other two guys.
Start or Sit Dallas Goedert versus Washington?
Washington Football Team should play better against tight ends this season, as they improved their overall defense by adding Chase Young, a potential generational defensive end in the draft. That won't help against tight ends specifically, but it helps in a "rising tides lifts all boats" sort of situation. Kendall Fuller returned to the squad after they traded him for Alex Smith prior to the 2018 season. Other than that, the Football Team didn't do much to address their atrocious tight end defense last year. How atrocious were they? Ryan Griffen, Kaden Smith, and Ryan Izzo all scored double-digit fantasy points against them. On the course of the season, Washington allowed the fourth-most fantasy points to tight ends.
The question surrounding whether we should start or sit Dallas Goedert really depends on how you feel about the Philadelphia wide receivers. Jalen Reagor might play with a labrum tear, DeSean Jackson seems good to go from his abdominal injury, and everything else is a wash. Philadelphia likely turns back to Goedert as they did toward the end of 2019 when he was a top-ten tight end and pacing out for 131 targets, 86 catches and over 1,000 yards in December of last season. Goedert is the #2 tight end on his own team, but I'm more than comfortable as the #1 tight end on my fantasy team in week one. He's a solid low-end starter with top-five potential against a woeful Football Team defense.
Start or Sit Hayden Hurst versus Seattle?
Finally, we get to the new guy in town in Atlanta. Hayden Hurst didn't even make a peep in any fantasy football circles for the first two years of his career (outside of dynasty). Suddenly, Atlanta trades a second-round pick for him and he becomes a borderline top-ten tight end in his first year outside of Baltimore. This all makes sense if you break it down, year-by-year: rookie tight ends never do anything, ever, so 2018 was a wash. In 2019, the Ravens spent all their time running the ball, and when they didn't run it, they threw it to Mark Andrews. Hurst never had a chance to have the sustained targets necessary to create production.
Now, with the trade to Atlanta, he gets just that. Austin Hooper is a Brown, and Hurst walks straight into Hooper's 89 targets per sixteen games that he averaged over the last three seasons. Hurst will get the opportunity to produce, and given that he was a pass-catching back coming out of college, he has the talent to convert.
He hits the third leg of the production trifecta: matchup. The Seahawks allowed the second-most fantasy points to tight ends last year. Seattle added Jamal Adams, one of the better safeties at guarding tight ends, but that matchup can only go so far when the defense also must account for Calvin Ridley and Julio Jones. This still represents a top-ten possible matchup on the week for all tight ends.
The Takeaway
If you are trying to decide whether to start or sit Noah Fant, Dallas Goedert, or Hayden Hurst, hopefully, this helped you with that decision. If not, here is how I think you should start them: Hayden Hurst, Dallas Goedert, then Noah Fant. Hurst steps right into production, Goedert will be the #2 TE but should have plenty of targets, and Fant has a crowded passing game. As you can see, however, all are good upside plays as we kick off 2020 week one.
If this has you hankerin' for some fantasy sports, try out Fan Duel! That link lets them know we sent you! It also gets you $5 bonus cash to play with if you make a deposit.
Then, follow Football Absurdity on Twitter!
After that, get free fantasy football advice by joining our Discord!
Finally, if you like what you read here, check out our podcast and our Patreon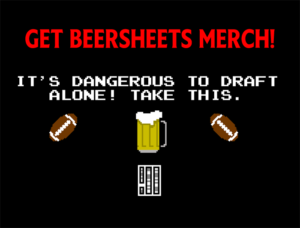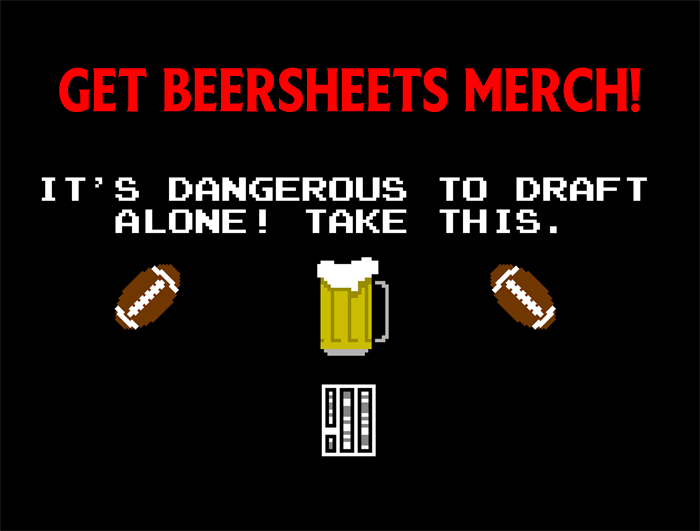 [Image Source: Dallas Goedert on Twitter]