Week nine in the NFL was a pretty compelling one for us. It's debatable but the NFC seems to be the stronger and more competitive of the conferences this year. That makes it hard for teams in development to make a mark and get into the playoffs. A team whose mascot very well could be someone soiling themselves was on the move in 2019! Sad to say, the Detroit Lions ran into the NFC North killer, the Oakland Raiders this weekend and lost a close one. Sorry for your loss Detroit, but your season is over!
Let's start on a positive note. Matthew Stafford is just out there, slinging touchdowns knowing that he needs to drop four or five to keep them in contention of winning. He passed for 406 yards and three touchdowns and the Lions still lost. I guess that is the fabric of the Detroit futility. Dramatic, gut wrenching defeat at the hands of lesser opponents.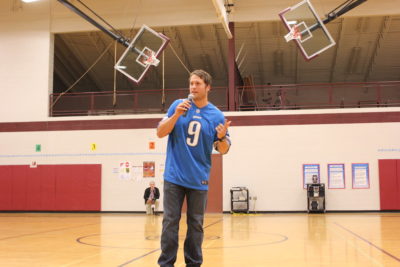 Losing to Oakland isn't just a Detroit choke job (hi Chicago). This game was an offensive slugging match that ended when one team finally got the defense to stop holding hands. The Raiders had promise with Mack on defense and now are showing signs of rebuilding some prowess with two first half turnovers. The Raiders aren't quite the joke they were in August this year. 
The Detroit Lions have been an inconsistent team in 2019 and when one side of the ball is clicking the other is out there trying to find the difference between their rear end and hole in the ground. The Lions are lucky to have Stafford as an anchor to the team but they've squandering a functional leader for his entire career.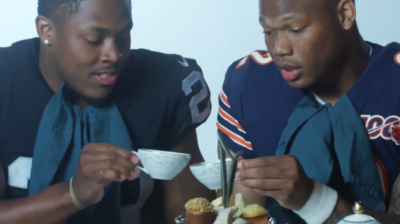 Their defense had very little response to the rookie RB, Josh Jacobs as he marched for another solid showing of 120 yards and two TDs. Jacobs is on pace to have a rookie campaign in the light of one Marcus Allen. I've heard that guy was pretty, pretty good.
The Lions flew back home bruised and tails between their legs as they are 3-4-1. Sure this loss, the Arizona tie and the two close games with the Chiefs and Packers make them out to be the purveyor of the crap end of the stick in 2019. The Lions very well could've been 5-3 and in the hunt but alas, they ran out of gas again and remain a middle of the road team. 
Hang in there Lions fans, you are after all the most resilient fan base stuck drafting after a 8-8 season. The Lions are on their way but the 2019 iteration just wasn't meant to be. I am sure Disney can relate.
If you want more team obituaries, check out Mike's other work
Buccaneers, Sorry For Your Loss
Bears, Sorry For Your Loss
Browns, Sorry For Your Loss
(Photo credits: https://www.flickr.com/photos/healthiermi/17384166751, https://www.flickr.com/photos/125857513@N06/14541557936 &  Josh Jacobs on Twitter)