Can the Browns Make the Playoffs?
As I write this week's post in the middle of America, the air turns crisp and the leaves are beginning to change colors. Don't worry, I'm not getting all warm and fuzzy here. Week six had some real statement losses where a couple of hype trains derailed. Over the course of the past few years, a quiet li'l town in a desolate state popped it's collar. Now, we can all get on board with hope. Imagine how different the exchange with Red and Andy would be if it were about how hype is a beautiful thing? I am sorry (not sorry) Cleveland Browns but your season is over!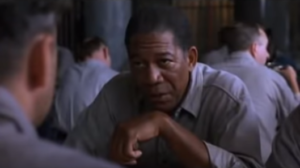 Like the NFL, the Hope Train
has many safety issues
Six weeks into the NFL season, the Browns were projected to have booked their Super Bowl hotels if I remember correctly. Yes, the same team that gave out free beer for winning A. Single. Game. I get it. The LeBron glow is still on Cleveland. I refuse to call a city who's athletes are commonly on the wrong side of a poster shot 'The Land.'
This week, the Browns took on the Seahawks in what could have very well could have been a statement win (well actually it was but for Seattle). The Browns were up 20-6 and lost 32-28. Rumor has it Matt Ryan called Baker Mayfield immediately after the game to console and welcome him to the choke club.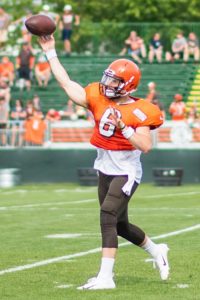 The Choke Club was founded by Albert DeSalvo
and includes prominent members such as Mama Cass
Mayfield, who leads the league with 11 INT's and self-inflicted chips on his shoulder, was briefly knocked out in the second half. As the moment for a 4th quarter comeback surfaced, Baker tossed his final interception of the game with 2:41 remaining. 
The Seahawks were good enough to overcome the Browns with a pressing defense and smart game play under Russell. 23 for 33 and 299 yards by the veteran QB seemed to be one more lesson in Baker Mayfield's ongoing orientation. 
Did Seattle run away with this game? No. Did the Browns crumble under the pressure of a big game? Yes, but let's pause to celebrate the dormant and worthless franchise for holding on for three quarters. That's impressive. Cleveland, you don't lose games in the first quarter anymore! You guys now blow leads! Now that's how you play ball in the AFC!
Cleveland has to come to terms with who they are: A 2-4 team who can't win at home. Which is totally fine, most people in Ohio like going to football games on Saturdays, anyway.
Can the Browns make the playoffs? The answer is a derisive chortle and a hard "no."
For more Mike Maxwell, get on his Twitter
[Photo Credit: https://pixabay.com/photos/sad-dog-lying-in-bed-lying-1930479/]