They really are. For this weeks batch of funny comments from not-so-okay NFL fans, I went to the Miami Dolphins official Facebook page: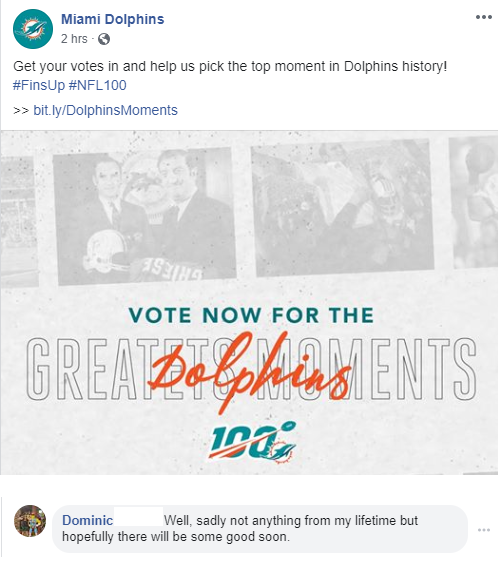 The Dolphins' lost season has actually broken fans' brains to the point where they can't speak English anymore…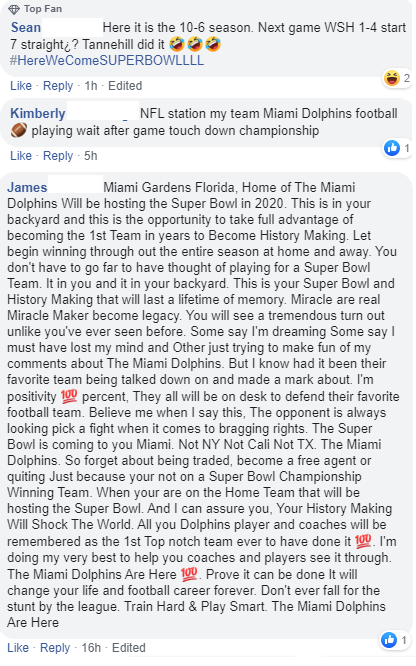 Even the bots are phoning it in:

In other news, Juju Smith-Schuster partnering with Pizza Hut has made one fan both excited and obscene: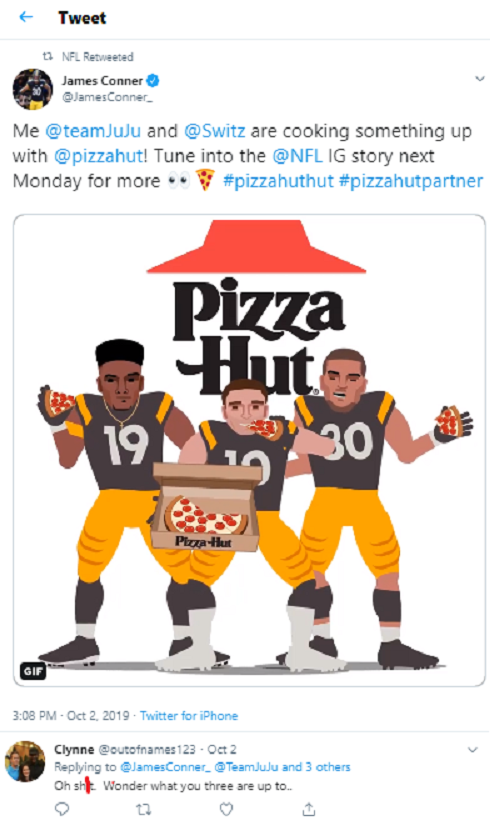 They are "up to" doing a pizza ad, it's not like this is some big mystery. Not like the mystery of "Why can't Sam Darnold play just because one hit could rupture his spleen and kill him?" After all, mono was nbd to this guy:

Cool, just because you're worn out and exhausted doesn't make you less physically able. That's why it's tradition for runners to stay up all night drinking before a marathon.
The award for "Worst Joke of the Week" goes to this poster:

Normally this would just be a stupid dadjoke, but it was posted in the comments section of an article about the NFC West where literally no one had mentioned the Raiders.
Finally, someone who isn't afraid to call it like it is: Steve Smith wasn't a… good player?

That photo was taken right after Smith tore his ACL. See you next Friday!
For more funny comments from NFL fans, check out these:
Hot Takes from Crazy People: All Gardner Minshew Comments, All Night Long
Hot Takes from Crazy People: Weird Comments from NFL Fans
Hot Takes from Crazy People: Womb Cell Mate
For more humor (or free fantasy football advice) follow us on Twitter and join our Discord
Photo Credit: https://pxhere.com/en/photo/856355