It's time for another week of Hot Takes, this time from Crazy People. Actually, it's from crazy people every time, because those takes are hilarious. Like this one: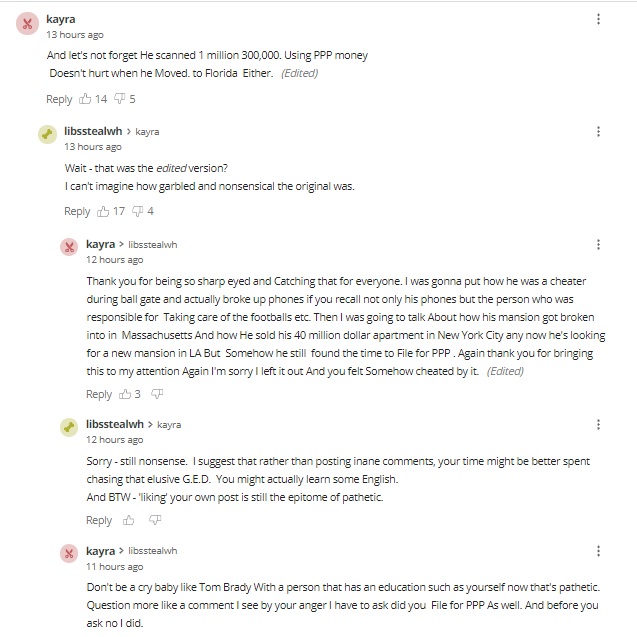 It's sad because they make some correct, yet poorly expressed points for us Tom Brady haters (we call ourselves "Braders" and meet every Tuesday behind the Shell station).
The NFL announced their candidates for the vaunted Man-of-the-Year award. Since it goes to players who do the best work bettering their communities, the Twitter comments should be handshakes and glad-handing all around, no?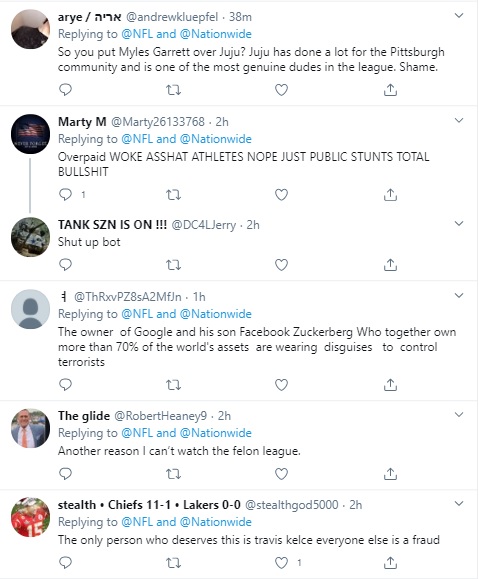 Note: I didn't paste these together, this is just a screenshot of a series of comments from people who are totally normal and definitely not harboring deep-seated urges to kill.
A good way to release your urge to kill is by murdering the delusional hopes of Cowboys fans. Or excuse me, people who are TOTALLY not Cowboys fans: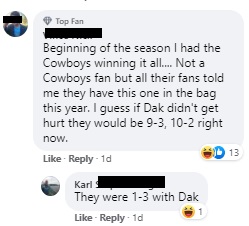 From an NFL Facebook post about the current playoff picture.
Also delusional is this person commenting in a Tweet about Lamar Jackson's explosive touchdown run from last Sunday: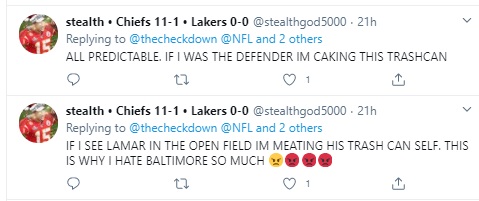 While we're taking a trip through the land of self-deception, here's someone objecting to where their playoff-missing team is ranked by Dan Hanzus:

Your team is 4-8 and has scored more total points than no other team except the Jets. Take your #24 ranking and say "thank you."
I also say, "thank you," readers, as that's all the mind-burning hot takes I have to look at this week. That is unless someone in this article about the NFL donating Christmas trees has something to say? Anyone?

No one? Alright, then, see ya next Friday!
If mind control devices have given you a hankerin' for some daily fantasy sports. Try out FanDuel! That link lets them know we sent you! It also gets you a 20% deposit match up to $500!
Then, follow Football Absurdity on Twitter!
After that, get free fantasy football advice by joining our Discord!
Finally, if you like what you read here, check out our podcast and our Patreon
[Photo Credit: https://pxhere.com/en/photo/981638 under cc-2.0]