Thursday Night Football has yet another doozy lined up for us this week, as the 5-7 Raiders travel to Los Angeles to take on the 3-9 L.A. Rams. The Rams have fully packed it in on this season, with Matthew Stafford, Cooper Kupp, and Allen Robinson all on IR following various injuries. The Raiders are presumably still trying to make a go of it, but their ancillary options sure don't seem to benefit from it. This is going to be a very short start or sit for Thursday Night Football since most people involved in this game are either full-on hands-off or must-start. Let's dive in.
Must Start
If you're benching these guys, then you're overthinking it
Josh Jacobs (RB), Davante Adams (WR), Tyler Higbee (TE)
Quarterbacks
Derek Carr (Week 13: 16/30, 250 passing yards, 2 passing touchdowns, interception)
Derek Carr is the quintessential back-end QB1, for fantasy football purposes. In his twelve games this season, he's finished with between 17 and 23 fantasy points eight times, putting him firmly in the starter range, just not one with a ton of upside. But, he's been in a Derek Carr version of a heater of late, posting five-straight games of at least 17 fantasy points while averaging 19.2 fantasy points on 272 passing yards, 2.2 touchdowns, and 0.6 interceptions per game. This week, he gets a Rams defense that instills zero fear in opposing offenses thanks to giving up an average of 26 points per game in their six contests since their bye. They've also let three-straight quarterbacks stack multiple touchdowns on them, thanks in part to a declining Jalen Ramsey who admitted that Davante Adams is the hardest cover in the league. Derek Carr and the "Davante Adams No Matter What" mentality in the offense should have a field day, meaning that if you're in a bind and need a one-week streamer, then you should start Derek Carr.
John Wolford (Week 13: 14/26, 178 passing yards, 0 passing touchdowns, 2 interceptions)
Baker Mayfield (Week 13: Inactive)
While the Raiders are not a good defense, it would be a hail mary glory play if you did anything but sit John Wolford, especially when you consider that Tyler Huntley, Brock Purdy and Sam Darnold all popped up and have good offenses or good matchups this week. You can't find a reason to trust Wolford, as the man has two career starts and averages 195 passing yards with a 1:3 TD:INT ratio in those starts. He could pop off given the matchup, but even in a 2QB league, he is a backend option. Unless you're exceptionally desperate, don't do it.
There's a possibility that we see Baker Mayfield, who the Rams acquired off of waivers this week, but given that he became a Ram at 1 PM Pacific on Tuesday and the game is just after 5 PM Pacific on Thursday, I doubt we see much, if any, Baker this week. Sit Baker Mayfield (duh).
Running Backs
Zamir White (Week 13: 2 carries, 6 yards; 0 targets)
Ameer Abdullah (Week 13: 1 carry, 4 yards; 1 target, 0 catches)
Going into last week, the Raiders showed concerns that Josh Jacobs couldn't make a full go of it. He made a full go of it and is now an extra four days removed from his calf issue. Josh Jacobs hasn't dropped below 69% of snaps since Halloween and has more games with 80% or more of snaps than 66% or fewer. Why am I talking so much about Josh Jacobs? Because he takes everything that is to be had in this backfield, leaving nothing behind for White and Abdullah. Sit Ameer Abdullah and Zamir White.
Cam Akers (Week 13: 17 carries, 60 yards, 2 rushing touchdowns; 1 target, 1 catch, 0 yards)
Kyren Williams (Week 13: 3 carries, 9 yards; 1 target, 0 catches)
St… Start Cam Akers?! Akers had himself a decentish game last week with the two touchdowns, though his lack of catches and horrendous rushing efficiency capped his upside. He also did it against a pretty terrible front seven, as the Seahawks allow the second-most fantasy points to running backs; eight running backs have double-digit games against them in their last six games. Could Akers be in a similar situation this week? I would wager yes. The Rams have allowed ten running backs double-digit PPR days in their six games since their bye. Cam Akers is touchdown-dependent since he doesn't get receptions, but the Rams have allowed six running back touchdowns in the six games since their bye, as well.
Kyren Williams was the presumptive next man up for the Rams, but he dropped down to 28% of snaps last week when the Rams went back to Cam Akers. Even when he was the top dog, Kyren failed to crack double-digit fantasy points. Go ahead and sit Kyren Williams for this one.
Wide Receivers
Mack Hollins (Week 13: 9 targets, 5 receptions, 35 receiving yards)
Mack Hollins is the only Raiders player not named Davante Adams who has had at least eight targets in a game multiple times this season. He's sitting at four-straight games with at least five targets, and he's had nine targets in two of his last three games. This week, with the Rams' woeful pass defense doing everything it can to stop Davante Adams, it gives Mack Hollins a chance for a nice PPR day. I don't want to start Hollins in standard or half-PPR leagues, but he has a 5-catch, 50-yard average in the last three games without Hunter Renfrow. If you need a one-week fill-in you could do a lot worse if you decide to start Mack Hollins.
Van Jefferson (Week 13: 4 targets, 2 receptions, 39 receiving yards)
Ben Skowronek (Week 13: 3 targets, 2 receptions, 30 receiving yards)
Tutu Atwell (Week 13: 5 targets, 4 receptions, 48 receiving yards)
The Rams simply don't throw the ball that much, and when they do, they do the worst possible thing: they spread the ball around. Jefferson, Skowronek, and Atwell average 5, 3.5, and 3.5 targets in the two games they've had together with John Wolford at quarterback. The B Team is running things in Los Angeles now, and it's not working out for anyone. If you had to take a shot and someone, go for Tutu Atwell and his upside. He's the only one here who has a chance to break a long touchdown thanks to his speed and the fact that he's getting carries in addition to his targets. But be prudent and sit all Rams' wide receivers despite the good matchup. We just don't know who will do well, so unless you're in a deep 3WR league, stay away if you can help it.
Tight Ends
Foster Moreau (Week 13: 3 targets, 1 reception, 32 receiving yards)
Foster Moreau, by talent and the opportunity he stepped into, should be a fine streamer, but given that the Raiders' offense consists of giving Josh Jacobs and Davante Adams the football until one of them dances in the end zone, there's not much for him in terms of upside. He has three games over 40 yards, zero over 45, and more than three receptions only one time this season. The Rams have given up six touchdowns to tight ends in the six games since their bye week, so that's your path to Moreau rewarding your decision to play him. Still, I'm not confident that we get there, and you should sit Foster Moreau in this one.
Want more 2022 fantasy football discussion? Check out these links!
Discord!
Podcast!
Patreon!
Twitch!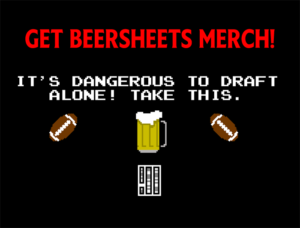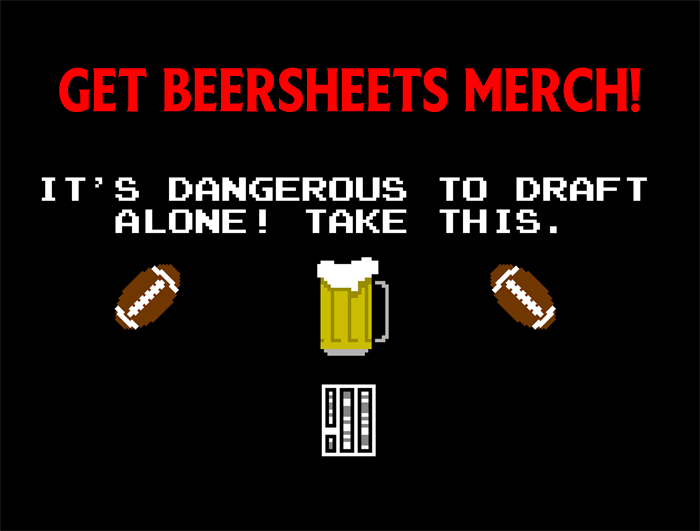 [Image Source: https://upload.wikimedia.org/wikipedia/commons/1/11/Josh_Jacobs_Raiders-WFT_DEC2021_%28cropped%29.jpg, cropped, under CC BY SA 2.0]