Week thirteen of the 2022 NFL season is over and so are most of your playoff chances. If you have made it this far, your choices become significantly more important. With most trade deadlines past, the only way you can win the battle of attrition that is fantasy football is on the waiver wire. So, I'm going to provide you with the best options available. If I don't mention someone whom you think I should be talking about, just know there are many reasons why I overlooked them. Maybe they are owned in most leagues. Maybe they are so bad I don't even consider them.  Or, maybe it's because your opinions cannot be trusted. After all, you are here. So let us examine our best week five waiver wire players for your championship run…
Week Fourteen Waiver Wire Quarterbacks
Jared Goff, Detroit Lions (34% rostered) 
Early in the season, I talked about how Jared Goff was a quarterback that needed to be rostered. Once I put that out in the universe, Jared Goff reverted to being Jared Goff. In week thirteen, Goff had 340 passing yards and 2 touchdowns, and time is a circle because I am once again saying that Jared Goff is someone you should consider rostering. I don't believe Goff is a long-term solution, but he is one of the best streaming options for week fourteen. The Lions will be playing a Vikings team that gives up the eighth-most fantasy points to opposing quarterbacks. More importantly, the Lions dominated the Vikings in their first meeting but still lost. I suspect the Lions are going to be out for revenge and if I need quarterback help, I want to invest in the coming reckoning.
Week Fourteen Waiver Wire Running Backs
Zonovan Knight, New York Jets (42% rostered)
In week fourteen, Zonovan Knight had 118 all-purpose yards and finished as the RB13. With Michael Carter still sporting a bum ankle, Zonovan Knight has to be the top waiver priority in week fourteen.  Knight led the New York Jets backfield in snap count and touches. More importantly, he is a running back who will see lots of opportunities on a team in the middle of a playoff run. In the immortal words of Football Absurdity co-founder Jeff Krisko, you always want one more running back on your fantasy roster than you have.
James Cook, Buffalo Bills (22% rostered)
I've mentioned James Cook in previous waiver wire articles and urged caution in burning a waiver claim on him. After all, he was only on the field for 25% of the team's snaps. Despite looking good, he was a clear number two on a Bills offense that only begrudgingly runs the ball. That all changed in week fourteen when Cook was on the field for 43% of the team snaps, compared to Devin Singletary's 44%. Cook also had 105 all-purpose yards and finished the week as the RB15 despite not scoring a touchdown. James Cook is the 1B to the Zonovan Knight 1A when it comes to waiver priority. Frankly, a case can be made for Cook being the number one add. Cook is a rookie on one of the best offenses in football. History shows that he has a much greater chance of breaking out in the playoffs compared to other prospects. Now that his usage has increased so significantly, James Cook has to be a priority addition.
Cam Akers, Los Angeles Rams (50% rostered)
If you have read past articles, you know that I think Cam Akers is a waste of a roster spot. Considering he finished week fourteen as the RB7, with 60 rushing yards for 2 touchdowns. Somewhere out there, a Cam Akers truther is victory-lapping and thinking of how to tell me they told me so. Save your breath. Akers scored twice against the third-worst run defense in football. The Rams' offense is terrible. This is only the second time this year Akers has scored double-digit fantasy points. If you want him, get him. But he isn't winning you games.
DeeJay Dallas/Tony Jones, Seattle Seahawks (2/0% rostered)
With Kenneth Walker leaving his match-up against the Rams early, plenty of fantasy owners will be scrambling. The good news is there is a chance he will be available for next week according to Pete Carroll. The bad news is that if he isn't available, all your options on the Seahawks are terrible. Travis Homer is the backup to Kenneth Walker. Unfortunately, Homer is also hurt. DeeJay Dallas led the Seahawks in touches after Walker left the game. Unfortunately, the end result of that was 37 rushing yards. And Dallas is also hurt. This leaves us with Tony Jones and his 32 all-purpose yards in week fourteen. All you need to know about Tony Jones is that in the years since I've started doing this waiver wire article, Jones is the only player who was 0% rostered on Yahoo, ESPN, and NFL.com fantasy leagues. If you grab Tony Jones off waivers, you could very well be the first person to ever roster him.
Week Fourteen Waiver Wire Wide Receivers
Treylon Burks, Tennesse Titans (48% rostered) 
I almost didn't add Treylon Burks to this list because I just assumed you guys would have listened to me the last two weeks and he would be over 50% rostered. Alas, people are dumb and don't recognize talent when they see it. While you might look at his stat line of one catch for 25 yards and a touchdown in week thirteen and think Burks performance was mediocre, you have to realize that he was concussed on the play and left the game late in the first quarter. If you extrapolate his first-quarter numbers, Burks was on pace for 4 catches for 100 yards and 4 touchdowns. Eat your heart out, Christian Watson.
Jahan Dotson, Washington Commanders (16% rostered) 
If you can't get Treylon Burks, Jahan Dotson is a solid consolation prize. In week thirteen, Dotson had 5 catches for 54 yards and 1 touchdown and finished as the WR18 on the week.  Dotson has emerged as the clear number two receiver in Washington and they invested a first-round draft pick in him. He has the talent and opportunity to be really successful down the stretch. The only thing that could hold him back is Taylor Heinicke.
Jameson Williams, Detroit Lions (34% rostered)
Jameson Williams finally made his Lions debut … to the tune of 1 target on 8 snaps and zero fantasy production. I know a lot of people have been stashing him, waiting for this moment. I thought Williams was the most talented receiver in this draft class, and so far this class is looking to be historically good. But there is a good chance he isn't relevant until next year and if we don't see significant improvement next week, don't be afraid to pivot off of Williams. Remember that Williams blowing up down the stretch was always a long shot to succeed.
Week Fourteen Waiver Wire Tight Ends
Greg Dulcich, Denver Broncos (35% rostered)
With Courtland Sutton getting hurt early in week fourteen, Greg Dulcich found himself the focal point of the anemic Broncos offense. Dulcich's 6 catches for 85 yards led the team in targets, receptions, and yards. With Sutton sporting a hamstring injury, it might be a couple of weeks before he is back. Dulcich might be fantasy relevant just by virtue of being the only healthy player left on the Broncos' offense. If you need a tight end, Dulcich is probably worth burning a waiver on. The rookie is talented in his own right, but an increase in opportunities could make him the best of the second-tier of tight ends down the stretch.
Want more 2022 fantasy football discussion? Check out these links!
Discord!
Podcast!
Patreon!
Twitch!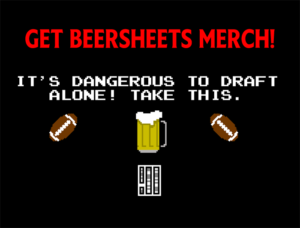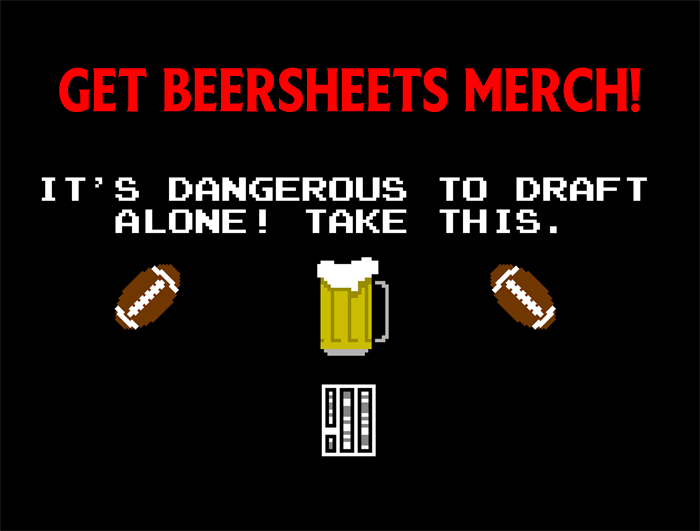 [Image Source: https://commons.wikimedia.org/wiki/File:Shoes_in_telephone_wire.jpg under CC BY SA 2.0]