Here we are in December and the homestretch of the NFL regular season is upon us. Week 13 gave us a prodigal son game for new head coach Mike McDaniel as he took the Miami Dolphins out west to face off with the San Francisco 49ers. Miami was on a roll after winning five in a row, but Kyle Shanahan and Mike McDaniel's former cohorts stonewalled the Dolphins and they limped back to South Beach with an L.
I am sorry for your loss Miami Dolphins, but your season is over!
Both Miami and San Francisco have risen to expectations for this season. Miami positioned itself for a return to the playoffs for the first time in six years after a complete offensive rebuild. All the Tua magic seems to be unlocked by Coach McDaniel and the free agency spending of GM Chris Grier. The Fins entered week 13 riding high with the mojo of stomping on the Steelers, Lions, Bears, Browns, and Texans. Wow! Who'd have thought that Miami could navigate that gauntlet of doormats?!
Tua aired it out on the first play with a 75-yard bomb to get on the board. This was a massively important strike as the Niners have been on a tear not letting opponents score in the second half for the past four weeks. It was not a fun day at the office for Tua, as the Miami O-line has been beaten up and sent in backups for both starting tackles. That, dear readers, is why the mobile quarterback is so desired … because GMs know they have squat for depth on the line. 
This game was very winnable for Miami as future shampoo model, Jimmy Garoppolo, broke his foot in the first quarter shortly after Tua Tagovailoa hit Trent Sherfield for a 75-yard catch-and-run touchdown on the first play of the game. Shanahan again skipped the opportunity to bring back Colin Kaepernick, and went to Mr. Irrelevant and rookie quarterback Brock Purdy. Now, for those who are sensitive, we acknowledge Mr. Irrelevant is a name that could hurt feelings but look at Brock changing that narrative!
Miami was touted as a potential playoff troublemaker before this game. Then, Purdy, the last man picked in the 2022 draft, shredded him for 210 yards and two touchdowns. The Miami D wasn't too much of an issue for Purdy in his first NFL action. They sacked him three times and snagged a pick, but there was too much happening in the passing game for anyone to say that Miami held their own on against this Depth Chart Phoenix at the helm of the 49ers' offense.
On the other side of the coin, the SF defense is the Obi-Wan Kenobi of the 2022 campaign. They're Shanahan's only hope. Nick Bosa was a man on fire Sunday, with three sacks (one of them a strip fumble), and four more hits on Tua. He was more in Tua's face than Stephen A. Smith on a Monday morning Get Up segment. Tua has really impressed this season, but in this game, he was hit often and then in the second half, pressured to make mistake after mistake. He threw three interceptions, two in the third quarter alone! 
We need to applaud McDaniel for what he's done so quickly with the Miami roster. It's great to see Miami is back to being a team that loses in the Wild Card round. Finally, the torch is able to be passed from Marino to Tua. 
Want more 2022 fantasy football discussion? Check out these links!
Discord!
Podcast!
Patreon!
Twitch!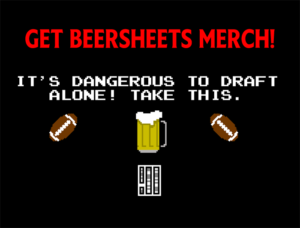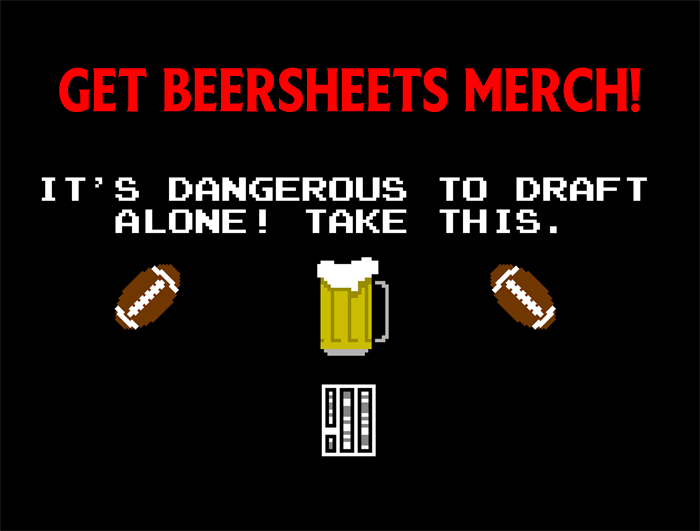 [Image Source: Miami Dolphins on Twitter]