"Wow, I sure do have a lot of week fourteen players on bye. Oh well, that's future me's problem." That's you, in August, when you left your draft. Well, guess what, Bucko? Week fourteen is here, and the future you's problem is the current you's major issue. Never fear, however, as we can try to see what is going to happen and forecast some good pickups for this weekend. Let's get into week fourteen's streamers! To make this list, a player must be available in at least 50% of leagues after waivers ran this week. For the, "oh wow what easy leagues you must play in, I've had Brock Purdy for six weeks," jokesters, we have a player at each position that is available in at least 90% of leagues.
Quarterbacks
Ryan Tannehill versus Jacksonville (26% rostered)
Ryan Tannehill was chugging right along until the last couple of games, posting 19.4 and 19.0 fantasy points in weeks 10 and 11 against Denver and Green Bay, two difficult matchups for quarterbacks. Then, he hit a wall against Cincinnati and Philadelphia, two of the few matchups that are even worse for quarterbacks than Denver and Green Bay. So, it's not surprising to see that Tannehill struggled the last two weeks, especially when you consider that he lost Treylon Burks after one target last week. One target! Whether Burks is back or not this week is likely irrelevant, as the Titans struggled to get one guy heavily involved all season long, instead preferring to dole out targets among the other receivers. Tannehill gets a Jacksonville Jaguars team that allows the seventh-most fantasy points to quarterbacks, and who were taken out behind the woodshed by Jared Goff last week. Tannehill is at least as good as Jared Goff, right?
Tyler Huntley at Pittsburgh (21% rostered)
Tyler Huntley came in in relief last week and finished as QB15 on the week thanks to his 10 rushes for 41 yards and a touchdown offsetting his 187 passing yards, with zero touchdowns, and a pick. That passing line is pretty dreadful, but the power of the rushing statistics helped him into the top fifteen. This is in line with Huntley's usage in 2021, where he finished averaging 208 passing yards, 0.6 passing touchdowns, 0.8 interceptions, and 57 rushing yards per game last season in games he played more than 20% of snaps. This week he gets a Steelers team that ranks inside the top ten in fantasy points allowed to opposing quarterbacks, but also a team that stifled three of the last four quarterbacks they faced, thanks to the return of T.J. Watt to the lineup. It's a marginal play, but given that there are only 26 quarterbacks this week and two of them are Brock Purdy and some amalgamation of John Wolford and Baker Mayfield, then you could do a lot worse. Speaking of a lot worse.
Sam Darnold at Seattle (4% rostered)
SAM DARNOLD IS BACK, BABY! This week, Darnold takes on a Seattle Seahawks squad that has ranked in the middle of the pack in fantasy points allowed to opposing quarterbacks, mostly thanks to limiting big plays through the air, though they struggle with good yards after the catch (YAC) receivers. They allow the third-most yards after the catch per reception and the twelfth-lowest yards before the catch per reception. So, that means a lot of quick strikes that let D.J. Moore and Sam Darnold's other weapons do the hard part. Darnold isn't the world's best quarterback, but he passed his first test last week as he did not vomit all over himself taking on a stifling Denver Broncos defense. This week, his assignment is much easier.
Wide Receivers
D.J. Chark versus Minnesota (26% rostered)
Chark was fully healthy in week thirteen for pretty much the first time this season, and he torched Jacksonville to the tune of 5 catches for 98 yards, and he was my deep-dive play last week thanks to the primo matchup, and a 10% roster rate. Chark has played four healthy games this season, and he's finished with at least 9.6 PPR points in three of them, which means he provides for a nice floor play in this Lions offense. Luckily for Chark, the defense they take on this week is one where a "nice floor play" is the worst-case scenario. The Vikings allow the second-most fantasy points to wide receivers on the season and are fresh off of Nelson Agholor, DeVante Parker, Garrett Wilson, and Corey Davis going through them like a buzz saw in the last two games. Chark and Amon-Ra St. Brown should make quick work of the Vikings' pass defense.
Demarcus Robinson at Pittsburgh (14% rostered)
I'm still not quite sure what Demarcus Robinson has to do to sniff Devin Duvernay's 50% roster rate. Since his strong start ended in week five, Robinson has two games over 10 PPR points. In that same timeframe, Robinson has three… and they've all come in the last five games (and two in the last three games). He's the top dog in the wide receiver room as of right now, and the Ravens take on a beatable pass defense. While Tyler Huntley has to worry about Minkah Fitzpatrick, that's not likely to be a big concern for Robinson. The Steelers have allowed four double-digit PPR games to receivers in their last three games. Robinson is the best bet in the Ravens' receiver room to make it to that threshold.
Nick Westbrook-Ikhine versus Jacksonville (1% rostered)
NWI has two games over four targets this season, and they both saw him finish with a usable fantasy week. They've also come in the last four games, as he posted a 5/119/2 line four games ago, and a 4/58 line two weeks ago. Last week, he was predictably swallowed by the Philadelphia Eagles defense, and in the game between his two good contests, he fell victim to the Green Bay Packers' passing game's prowess. The Titans love to dole out over five targets to multiple receivers in their game, as they prefer to spread it around, so Westbrook-Ikhine is in a good position to get enough targets to produce against a woeful Jacksonville Jaguars pass defense that has allowed double-digit PPR fantasy days to nine of the last ten wide receivers to get over five targets against them.
Running Backs
Chuba Hubbard at Seattle (24% rostered)
Please keep in mind that this is fully dependent on D'Onta Foreman's availability for Sunday's game, as Foreman being a full go makes Hubbard quite useless. However, Chuba Hubbard filled in admirably for D'Onta Foreman last week, posting 17 carries for 65 yards in Foreman's stead. Since Carolina did not have to chase points against the dreadful Denver Broncos, however, he did not see many targets, which limited his overall upside. The Seahawks have one of the worst front sevens in the NFL, and opposing running backs go through them like a hot knife through butter. Should Hubbard get at least 15 carries and a few targets this week, then he has a good chance to return ten-point PPR day. Again, this all depends on Foreman, so please check his availability.
Dontrell Hilliard versus Jacksonville (13% rostered)
I'm not a big fan of Dontrell Hilliard, especially since he has one of the best running backs of the 2000s ahead of him with Derrick Henry. But, Hilliard is a good pass-catching back, and the Titans are facing a Jacksonville team that gets torn up by pass-catching backs this season: D'Andre Swift, Jerick McKinnon, and Deon Jackson have all shown up against them this season. While Swift is a quality football player, those other guys fall in the same range as Hilliard. Hilliard should get 5-6 targets and potentially kick in a touchdown this week.
Ty Johnson at Buffalo (8% rostered)
Ty Johnson is the secondary running back on the Jets, but he serves in a role that is likely to get a lot of usage this weekend: he's the designated pass-catching back for Gang Green. He had seven targets last week, which he turned into six receptions for 38 yards. That's the role and the path forward for Ty Johnson's value-add this week in fantasy football leagues. The Jets are likely to be down early against the Bills, and they are going to throw to play catchup. That means that
Tight Ends
Evan Engram at Tennessee (50% rostered)
Despite my proclamation that "if I say anything nice about Evan Engram, the whole world has permission to slap me across the mouth," I must, regretfully, hand it to Evan Engram this week. He had seven targets that he turned into 14 PPR points last week, and this week he takes on a very beatable Tennessee Titans defense. While Tennessee is outside the top ten in fantasy points allowed to the position, they haven't really played many notable tight ends. Travis Kelce and Hayden Hurst are the only noteworthy tight ends in my mind, and they both performed well. Notice how I did this without saying anything nice about Evan Engram? My mouth shall remain thoroughly unslapped.
Hunter Henry at Arizona (43% rostered)
The Arizona Cardinals have a tremendous dedication to a bit, and that bit is being absolutely terrible against opposing tight ends. They've given up at least 14 points to the position in three of their last four games, and they've allowed more points per game to the position than anyone else in the NFL. They give up 7 catches and 73 yards per game to tight ends, which is a catch and 15 yards more than the #2 team in both statistics. Hunter Henry is the lead tight end in New England, which means that he's the man to take advantage of this situation.
Chig Okonkwo versus Jacksonville (3% rostered)
With no Treylon Burks last week, the Titans turned to yet another pass catcher, rookie Chigoziem "Chig" Okonkwo. I'm a big fan of Chig this week after he had five targets in back-to-back games, instead of his weird deep-threat role that he had in the middle of the season. The Jaguars are middle-of-the-pack against opposing tight ends, but the Titans will likely turn to Okonkwo this week in a decent matchup, against a team that's given up four 10+ point tight end games in their last three contests.
Want more 2022 fantasy football discussion? Check out these links!
Discord!
Podcast!
Patreon!
Twitch!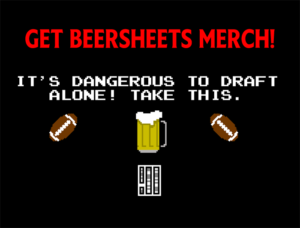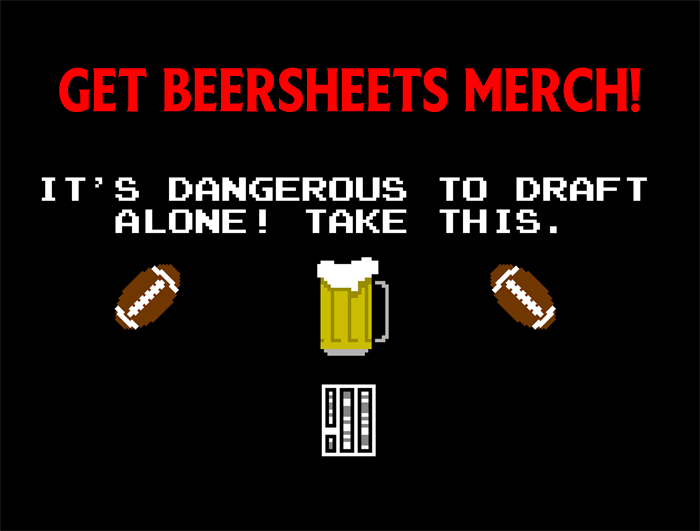 [Header Image Source: https://upload.wikimedia.org/wikipedia/commons/8/8c/Ryan_Tannehill_2019_10-13.jpg under CC-SA 4.0]