Week 13 of the NFL season is in the books, and it's time to shed blood to prove that we are alive in our fantasy football leagues. It's the stretch run, and there's no time for worrying about what you paid for a player at the draft, just whether or not they're useful to your fantasy team as currently constituted. This one is brutal, and includes some names that you probably don't want to cut, and that's fine. This list is just more of a guide to some guys who should be in consideration. To make this list, a player must be on at least 50% of rosters. It does me no good to tell you to cut Jauan Jennings or Myles Gaskin, as you took care of that already. Waleed Ismail has you covered for who to add, so it's time to get our fantasy grim reaper on.
Quarterbacks
Deshaun Watson, Cleveland Browns (80% rostered)
Watson looked like warmed-over garbage, and it wasn't just rust. In his first game since January 3, 2021, the man looked terrible and finished 12-of-22 pass attempts for 131 passing yards, zero touchdowns, and a pick. The Texans are not a good matchup, but he gets Cincinnati, Baltimore, New Orleans, and Washington to round out his fantasy season, so things aren't getting anything easier. If you already swallowed your morals and rostered Watson, you probably have no choice but to continue to roster him, but you can move on from him in shallower (eight-to-ten-team) leagues.
Jimmy Garoppolo, San Francisco (56% rostered)
Jimmy "Jimmy G'Q'" Garoppolo has played his last down with the San Francisco 49ers, as he broke his foot and will be out for the season.
Russell Wilson, Denver Broncos (51% rostered)
Russell Wilson finished week 13 with 9.66 fantasy points. This marks the third-straight game under 12 fantasy points, and his seventh-straight and the ninth time in eleven games that he failed to reach even 15 fantasy points. Tyler Huntley did that this week. Tyler Huntley.
Wide Receivers
Courtland Sutton, Denver Broncos (90% rostered)
The snake-bitten Denver Broncos continue unabated. Sutton had one target in the first half before leaving with a hamstring injury in the second half. Russell Wilson is legitimately one of the least-productive quarterbacks in the league, and things are unlikely to get any better for Courtland Sutton going forward. He posted three-straight games over 12 PPR points with Jerry Jeudy out of the lineup after three-straight games under 5.5 PPR points with Jeudy in the lineup. But, Jeudy's return threw the whole offense into a tizzy, apparently.
Cooper Kupp, L.A. Rams (88% rostered)
Kupp was always a longshot to return this season, and with the Rams putting Matthew Stafford on IR with a spinal contusion shortly before falling to 3-9 and securing their first sub-.500 season with Sean McVay, it's highly likely we see the John Wolford and Ben Skowronek show from here on out.
Chase Claypool, Chicago Bears (54% rostered)
In Chase Claypool's first game as the team's WR1, he finished with 6 targets, 5 catches, and 28 yards. The six targets are nice, the 28 yards are dreadful. He was beat up in the game, but also gets the bye, which might be his best matchup in the next three games (Philadelphia and Buffalo) before a soft landing against Detroit in week seventeen.
Devin Duvernay, Baltimore Ravens (51% rostered)
Devin Duvernay needed a nine-yard rush to barely scrape over 10 PPR points in this one, and he has 7 or fewer PPR points in three-straight games prior to this one. With no Lamar Jackson for the time being, and dates with Pittsburgh and Cleveland in the next couple of weeks, he has limited short-term upside, and you can drop him in shallow (ten-teams or fewer) leagues.
Running Backs
Gus Edwards, Baltimore Ravens (63% rostered)
Edwards finished this week with six carries for twelve yards and zero targets. Edwards does not play when the Ravens are behind, and given that they won't have Lamar Jackson for the time being, they're likely to be behind until J.K. Dobbins is ready to play.
Kyren Williams, L.A. Rams (56% rostered)
Kyren and Cam Akers keep playing see-saw with their fantasy-relevant weeks. Williams was the low man this week, with 3 carries and a target for 9 yards.
James Robinson, N.Y. Jets (50% rostered)
The Jets relegated James Robinson to the nether realm, likely because if they give him more than a handful of targets for the rest of the year, then the sixth-round pick that they sent to the Jaguars for him becomes a fifth-round pick. They don't want to do that, so it's unlikely that he gets enough touches to matter going forward after Zonovan Knight had as many carries in the last two weeks (29) as James Robinson has had in his entire (four-game) Jets career.
Tight Ends
Dawson Knox, Buffalo Bills (80% rostered)
Dawson Knox had one target, and zero catches on Thursday Night Football. This marks the ninth time in eleven games that Knox failed to reach double-digit fantasy points, and the fifth time in his last seven games that he failed to reach 40 receiving yards.
Tyler "H.C." Higbee, L.A. Rams (77% rostered)
All Rams must go. This team is circling the drain, and John Wolford is some extra-strength Drano to really grease those skids. Higbee had 2 catches for 14 yards against an eminently beatable Seattle Seahawks' linebacking corps.
Foster Moreau, Las Vegas Raiders (62% rostered)
We all want it to be there, but Moreau is yet to top 45 receiving yards in a game this season after finishing week thirteen with one catch for 32 yards. He's touchdown-or-bust, but people (me, I'm people) act like he's more than that. He's not, not at this point.
Taysom Hill, New Orleans (50% rostered)
Is this a prank? Am I on Punk'd? Do people even remember Punk'd? It was a show where one of the biggest stars in the world made his fellow celebrities' lives hell. Anyway, that's what happens to Taysom Hill fantasy football managers. Just rid yourself of him, please.
Want more 2022 fantasy football discussion? Check out these links!
Discord!
Podcast!
Patreon!
Twitch!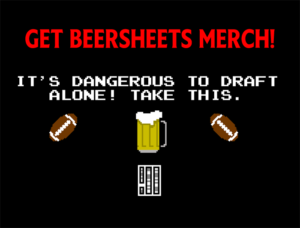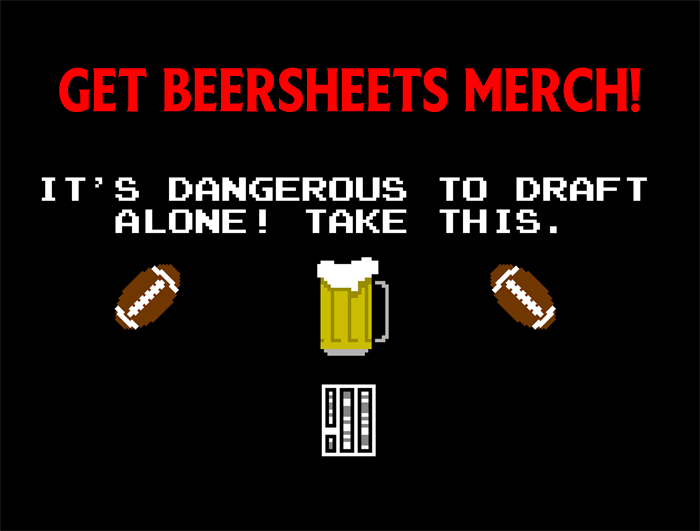 [Image Source: https://upload.wikimedia.org/wikipedia/commons/6/65/Stefon_Diggs_and_Dawson_Knox_SEPT2021.jpg, cropped under CC BY SA 2.0]