Do you need a quick rundown on every player drafted in your fantasy football leagues? Look no further than our round-by-round one-sentence summaries for a fantasy football crash course! Below you'll find one-sentence blurbs for every player taken in rounds four through six in fantasy football drafts. The average draft position comes thanks to aggregation from 4for4.com.
Rounds 1-3
Rounds 4-6
Rounds 7-9
Rounds 10-12
Rounds 13-15
Without further ado, your one-sentence summaries for the first 36 guys off the board in your fantasy football drafts.
Round 1 One-Sentence Summaries
| | | | | |
| --- | --- | --- | --- | --- |
| Player | Team | Position | ADP | One Sentence Scouting |
| Jonathan Taylor | IND | RB-1 | 1.01 | The general consensus RB1, but he was the lowest-scoring RB1 in over half a decade, and Derrick Henry averaged more points per game. |
| Cooper Kupp | LAR | WR-1 | 1.02 | Last year's out-of-relative-nowhere WR1, but he will need to be the first player to have a second 130+ reception season to repeat it. |
| Christian McCaffrey | CAR | RB-2 | 1.03 | Christian McCaffrey has the highest upside of any player in all of fantasy football but has played just ten games in the last two years combined. |
| Austin Ekeler | LAC | RB-3 | 1.04 | Some fear that he will lose work to Isaiah Spiller, but he tied for the league lead in RB touchdowns and RB targets as one of the most versatile backs in the NFL. |
| Justin Jefferson | MIN | WR-2 | 1.05 | He is the first player to get 3,000 or more receiving yards in his first two seasons in the league, and he gets Cooper Kupp's OC in-house; he is the odds-on favorite to be WR1 if it isn't Cooper Kupp. |
| Derrick Henry | TEN | RB-4 | 1.06 | He averaged over 320 touches per year in 2019 and 2020, and was on pace for 504 touches in 2021 before a broken foot cost him 9 games. |
| Ja'Marr Chase | CIN | WR-3 | 1.07 | Chase and Joe Burrow should have more time to make sweet music behind a strengthened offensive line; Chase is already second in 50+ yard touchdowns in the last three seasons after one year. |
| Najee Harris | PIT | RB-5 | 1.08 | Najee led running backs in targets last year and became yet another Steelers' running back to get over 300 touches; he has the highest touch floor of any player in the league. |
| Dalvin Cook | MIN | RB-6 | 1.09 | Cook already has an injured finger and he missed multiple games for the fifth time in five years last season; his talent is not in doubt, but neither is his fragility. |
| Davante Adams | LV | WR-4 | 1.10 | Adams switched from the Packers to the Raiders, and we have to figure out if Davante Adams was propping up Aaron Rodgers or if Aaron Rodgers was propping up Davante Adams. |
| Joe Mixon | CIN | RB-7 | 1.11 | Could have an even better 2022 after a breakthrough in 2021 thanks to the Bengals beefing up the offensive line, but the Bengals will need to increase their #31 pace of play. |
| Stefon Diggs | BUF | WR-5 | 1.12 | Diggs is tied to the best young quarterback in the NFL and the second-most air yards on the field last year (a sign of potential growth) while finishing as WR9 last year. |
Round 2 One-Sentence Summaries
| | | | | |
| --- | --- | --- | --- | --- |
| Player | Team | Position | ADP | One Sentence Scouting |
| Travis Kelce | KC | TE-1 | 2.01 | He's the prohibitive TE1, but some think the shrinking gap between him and the rest of the TEs make him not worth the effort, but the point difference came down to negative touchdown regression last year. |
| D'Andre Swift | DET | RB-8 | 2.02 | Swift is one of the best dual-threat backs in the NFL, and the Lions have a great offensive line; he is a lesser Aaron Jones, though still a solid RB1. |
| CeeDee Lamb | DAL | WR-6 | 2.03 | The Cowboys' wide receiver corps collapsing around Lamb left him as the only established game in town, but he had just two games inside the top-ten last year, so this feels a bit like taking him at his ceiling. |
| Deebo Samuel | SF | WR-7 | 2.04 | The 49ers' wide back will continue to run roughshod all over the NFL, and even if he doesn't, he still averaged 110 receiving yards per game prior to becoming the 49ers' de facto RB1. |
| Aaron Jones | GB | RB-9 | 2.05 | Aaron Jones is my favorite to lead all running backs in targets in 2022; some fear A.J. Dillon, but Dillon & Jones can share the field as the two best players at Aaron Rodger's disposal. |
| Mark Andrews | BAL | TE-2 | 2.06 | Mark Andrews had a massive breakout campaign in 2021 thanks to the Ravens jumping up into the top ten in passes attempted, but his share of the pass attempts and yardage did not change; losing Marquise Brown might even out that regression in 2022. |
| Javonte Williams | DEN | RB-10 | 2.07 | Javonte Williams' ADP is a downline ramification of spending the entire offseason getting excited that Melvin Gordon wasn't going to re-sign (until he re-signed); his touch share is likely to make this a bad pick. |
| Tyreek Hill | MIA | WR-8 | 2.08 | Hill went from Patrick Mahomes to Tua Tagovailoa the year after Tyreek turned into the most powerful boom-bust player in the league; Tua tells me he's more likely to bust than boom this season. |
| Nick Chubb | CLE | RB-11 | 2.09 | Chubb is the second-best pure runner in the NFL, but through no fault of his own (offensive scheme and the Deshaun Watson situation), I am staying away from him due to uncertainty. |
| Mike Evans | TB | WR-9 | 2.10 | Mike Evans is Tom Brady's only returning healthy piece of his pass-catching corps and has legitimate 1,500-yard and 15 touchdown upside as the centerpiece of an offense that was top-two in every passing category in 2021. |
| Leonard Fournette | TB | RB-12 | 2.11 | If Mike Evans doesn't go all out in 2022, then Leonard Fournette will. He is the only other returning healthy piece of the Buccaneers' offense that should get a ton of usage; a weight-based fear dropped his value for others, but not me. |
| Josh Allen | BUF | QB-1 | 2.12 | He's going for the third-straight #1 quarterback season and I don't see a real reason why he shouldn't be able to pull that off. |
Round 3 One-Sentence Summaries
| | | | | |
| --- | --- | --- | --- | --- |
| Player | Team | Position | ADP | One Sentence Scouting |
| Alvin Kamara | NO | RB-13 | 3.01 | Kamara seems to be on the verge of delaying his battery case from last February long enough to make it not matter for 2022, which would automatically make him a first-round pick again. |
| Saquon Barkley | NYG | RB-14 | 3.02 | Saquon Barkley's agent is doing a great job of making sure that national media covering Giants camp won't stop giving him good publicity; it's up to you if you want to believe the hype after his injury or if you want to stay away from Daniel Jones' RB1. |
| Keenan Allen | LAC | WR-10 | 3.03 | He's a productivity metronome, averaging about 95 catches for 1,100 yards every year, all the time, in perpetuity; this gives him an unsexy appeal as a nice warm soothing presence on your roster. |
| Tee Higgins | CIN | WR-11 | 3.04 | Higgins had a massive 2021 campaign, and yards after the catch accounted for most of the difference between his productivity and Chase's, but I'm fading the third top-35 player on a team that will likely be one of the slowest in the league again. |
| A.J. Brown | PHI | WR-12 | 3.05 | Health and a lack of targets hindered Brown's ability to fulfill his skills; joining DeVonta Smith and Dallas Goedert on a team that passed less than the Titans did last year will give him major trouble returning his top-12 WR price. |
| Kyle Pitts | ATL | TE-3 | 3.06 | Pitts had the best rookie tight end season of all-time and still barely finished as a weekly startable tight end; even if he led the league in touchdowns last year, he would have finished as TE4… tread lightly and carefully here. |
| James Conner | ARI | RB-15 | 3.07 | James Conner was a top-five running back without Chase Edmonds last season but also finished his year missing games with injuries, a tale as old as time for Conner. |
| Ezekiel Elliott | DAL | RB-16 | 3.08 | Ezekiel Elliott struggled to find consistent production last season, but most of that can be blamed on playing through an injured knee for most of the season. |
| Michael Pittman Jr. | IND | WR-13 | 3.09 | Pittman gets an upgrade from Carson Wentz to Matt Ryan after breaking out to the tune of 88/1,082/6 last year on 129 targets; all of those are his floor. |
| Patrick Mahomes | KC | QB-2 | 3.10 | Patrick Mahomes cratered horribly last season, spilling a ton of ink about how his contract might be an albatross around the neck of the Chiefs, all for a guy who finished with over 5,200 total yards and 39 touchdowns. |
| Justin Herbert | LAC | QB-3 | 3.11 | Justin Herbert has a legitimate case to snatch Josh Allen's throne, but he hasn't proven it yet and is all projection… but you can project all upside from the young buck. |
| Jaylen Waddle | MIA | WR-14 | 3.12 | Jaylen Waddle finished last year with 140 targets and was WR15, and it's unlikely that he touches 140 targets again, or the WR15 ranking, with Mike McDaniel and Tyreek Hill in tow. |
If you would like our $7 Draft Kit, then follow this link!
Want more 2022 fantasy football draft discussion? Check out these links!
Discord!
Podcast!
Patreon!
Twitch!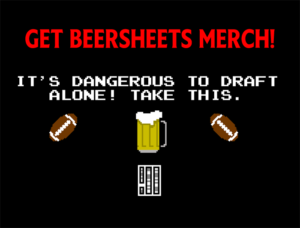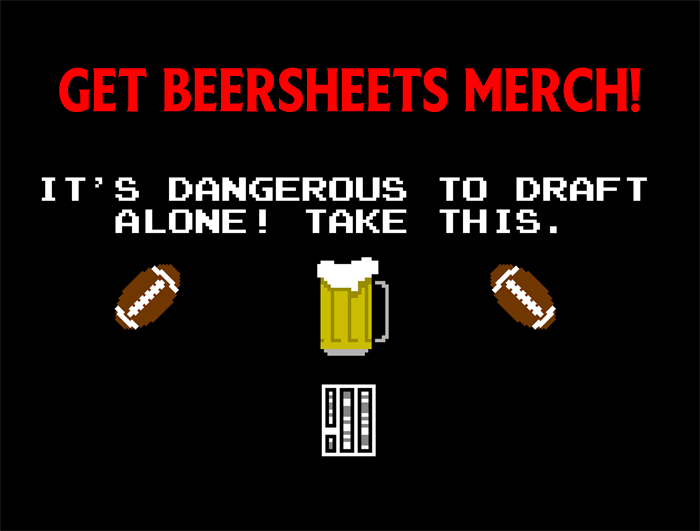 [Statistics are sourced from pro-football-reference.com, airyards.com, and ftnfantasy.com]
[Image Source: https://upload.wikimedia.org/wikipedia/commons/2/2e/Aaron_Jones_%2836287699470%29.jpg, cropped under CC BY SA 2.0]