It's that time of year once again! Football Absurdity will bring you a breakdown of every notable fantasy football-relevant player throughout June, July, and August. We continue with the wide receivers. Today, we take a look at Garrett Wilson, who will come in as the presumed #1 receiver for Zach Wilson and the New York Jets. What can we expect from him in his rookie season in New York?
Garrett Wilson ADP and AAV:
Average Draft Position: WR48, 114 overall
Average Auction Value: $1.5
Garrett Wilson Statistics:
He is a rookie and has no NFL statistics!
2022 Garrett Wilson Fantasy Football Overview:
Garrett Wilson reminds me a lot of Stefon Diggs when I watch him play, though Diggs is ten pounds heavier at the same height. Wilson loses out a lot in RAS scores (7.7) because of his weight, but he carries elite speed in the 40-yard dash and his 10-yard splits and 20-yard splits. His agility scores leave a bit to be desired, but his athletic profile doesn't carry any red flags.
As a player, Wilson loves to snatch ankles at the line of scrimmage as well as once he has the ball in his hands. Wilson also has incredible body control and hands. The only thing that holds him back is his size, as he can get jammed on the line of scrimmage by bigger DBs and get bullied out of 50/50 balls because of his size, as well.
Still, Zach Wilson has struggled so far in his career, and getting a wide receiver who will consistently get open underneath and has the skills to do the hard part in gaining first downs for Zach should be high on the list of Zach Wilson's targets. We have precent for a bad quarterback not stopping a player from notching top-30 seasons, with Terry McLaurin, D.J. Moore, and Diontae Johnson.
2022 Garrett Wilson Fantasy Football Draft Strategy:
Garrett Wilson Salary Cap Value: $1
Draft Ranking: Find out for your league settings in a Beersheet!
I'm not super interested in Garrett Wilson if his draft price jumps up in any appreciable way, but as of right now, he's an incredibly cheap and talented dart throw that just needs the Jets, who will replace at least four-of-eleven starters on offense (OG Laken Tomlinson, Wilson, RB Breece Hall and TE C.J. Uzomah), to take a step forward on offense. They seem as though they're a Zach Wilson getting his head on straight away from taking the next step.
As of right now, Garrett Wilson is an insanely cheap and talented dart throw, coming in as WR48, picking 114 overall, and with an average auction value of $1.5. There's basically no bad way to spend 1% of your budget in a salary cap draft, so if you believe in Garrett Wilson making Zach Wilson good, then you can dip your toe in there. As for the WR49 pick, he honestly belongs much closer to Elijah Moore (WR30, 74 overall) because if the Jets get good, and it makes Elijah Moore good, then they can't do it without Garrett Wilson. In short: as Garrett Wilson goes, so goes the Jets' offense. Because of this, I don't want Elijah Moore at his price, but I'll take a shot on Garrett Wilson at his.
Overall, should the Jets get their act together, Wilson has top-24 upside, and he's going as WR48, behind his former 1B (Chris Olave, WR46) and his current 1B (Elijah Moore, WR30). Nothing about that makes much sense, so if you agree, take a dart throw on Wilson.
Best Case Scenario:
Zach Wilson and Garrett Wilson make sweet music on the football field, and both Wilsons are viable starting fantasy football options.
Worst Case Scenario:
Zach Wilson and Garrett Wilson's mom make sweet music off the football field, and they get married and take a family beach trip to Florida. The headlines say "Will Wilson and Wilson's son, Wilson, Sun?"
Check out all our 2022 player profiles, here.
If you would like our $7 Draft Kit, then follow this link!
Want more 2022 fantasy football draft discussion? Check out these links!
Discord!
Podcast!
Patreon!
Twitch!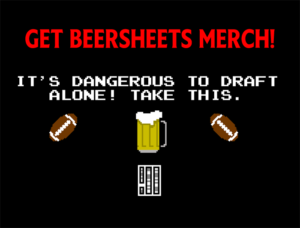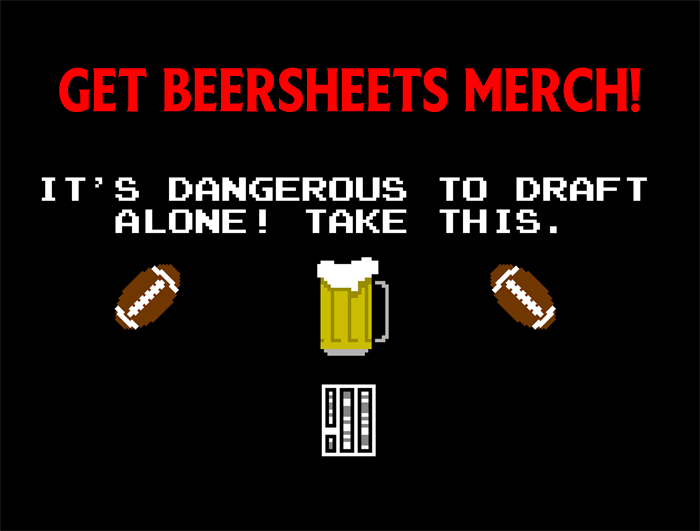 [Statistics are sourced from pro-football-reference.com, airyards.com, and ftnfantasy.com]
[Image Source: Garrett Wilson on Twitter]