Every summer, we take a deep dive into the fantasy football average draft position (ADP) of players on each real-life NFL team. We do this so that we can determine which guys are undervalued, overvalued, or valued just right. As we Goldilocks this ADP, our draft board forms based on our opinions of players and where they go in fantasy football drafts. Since drafters draft (mostly) by site algorithms, site algorithms drive ADP on that site. So, we use FantasyPros' aggregate average draft position data in order to smooth out those edges. To really smooth out the edges, I will use half-PPR average draft position, which you can find here.
The New York Giants are hoping that getting Brian Daboll in-house will make things work for Daniel Jones. They also hope that getting a tinier version of a wide receiver that they already have will also fix things (Wan'Dale Robinson is a tiny Kadarius Toney). I'm not so sure I feel good about this, or anything in their passing game. To be honest, I didn't want to write this Giants piece because the Daniel Jones piece is a lot for me to overcome. He will likely drag this offense down with him, and given that he has five (!) decent wide receivers at his disposal, I don't know how this offense gets concentrated enough anywhere but Saquon Barkley to feel good about any part of it. With that in mind, let's squeeze some blood from this stone with the New York Giants fantasy football sleeper, breakout, and busts for 2022.
Sleeper: Sterling Shepard, Wide Receiver (WR72, 205 OVR)
In trying to figure out the guys for this list, I had to hunker down and do the thing I promised myself I would never do: figure out the difference between Sterling Shepard and Darius Slayton. And, folks, they are actually different people! Sterling Shepard has actually been pretty decent when he could play, but playing was the hard part. He missed ten games in 2021, four games in 2020, and six games in 2019. But, in that timespan (spent with Daniel Jones, mind you). Shepard had nice per-game numbers, averaging 5.5 catches for 55.1 yards per game. He has just 7 touchdowns in these 29 contests, so that drives down his overall numbers, but he paces out for 93 catches for 937 yards when he's actually healthy enough to play.
Luckily for him, too, adding Kenny Golladay has mostly been a bust, and the other two wide receivers (Toney and Robinson) don't handle the same kind of workload as Shepard, so he should still be a good bet to perform well in 2022 if he can stay healthy. This isn't cherry-picking old stuff to try to drag up new stuff, either: Shepard played a "full" game (more than 40% of snaps) 5 times last year. He had at least 9 targets in three of these games and averaged six catches for 65 yards in those contests (a 102 catches, 1,105 receiving yards pace).
Breakout: Kadarius Toney, Wide Receiver (WR44, 111 OVR)
Yes, I am basing this entirely on one contest. Probably because the ding dongs that ran the Giants last year saw it fit to highlight Kadarius Toney in exactly one game. We saw what Toney could be when he absolutely lit up the Cowboys' defense to the tune of 10 catches for 189 yards. Then, he disappeared. The Giants gave him 12 targets, which he caught seven of… for 40 yards, to give you the idea of the quality of targets. Outside of that, he had just two games over five targets. The Giants have a game breaker in Kadarius Toney but refused to use him last year. Toney has a lot of the A.J. Brown "just give me the ball and I will do the hard part" in him, and that can get you a long way with marginal talent at quarterback. That is, unfortunately, what he's dealing with Daniel Jones. I'm hoping that Brian Daboll can prioritize giving his best players the football, and that can help turn around Kadarius Toney's inconsistency from year one, allowing him to break out in year two.
Bust: Kenny Golladay, Wide Receiver (WR55, 135 OVR)
The Giants' passing game just can't support enough wide receivers for Kenny Golladay to get back to being Kenny Golladay. Unfortunately, Kenny Golladay and the Giants are such a massive mismatch that Golladay not only seemed to immediately regret his decision, but he played like he was literally anywhere else but New York. He finished the year playing in fourteen games and finishing with521 total yards. He didn't leave a bunch of games early, either; he played over two-thirds of the snaps in thirteen-of-fourteen contests. He was just a ghost last season, and I don't see that really changing this year, especially with Kadarius Toney and Wan'Dale Robinson now in tow.
Don't Sleep on These Links!
Discord!
Podcast!
Patreon!
Twitch!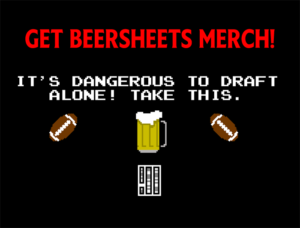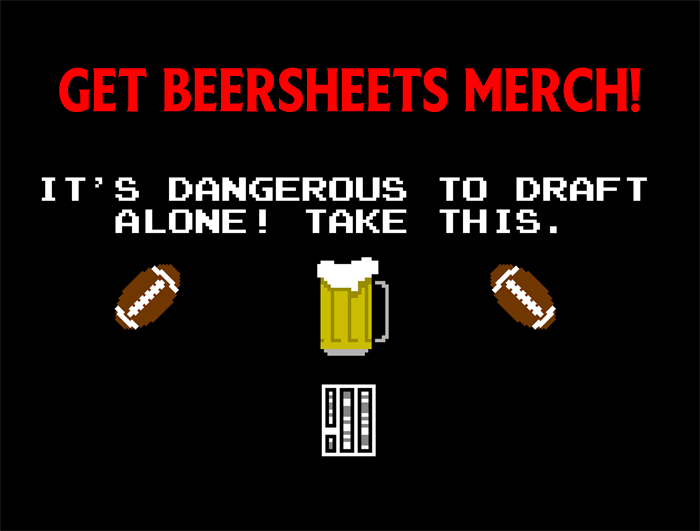 [Image Source: https://upload.wikimedia.org/wikipedia/commons/7/7b/Saquon_Barkley_Giants_2018.jpg under CC BY SA 2.0]