I never like making the fantasy football bust series. I really don't. I want everyone to be good, and I want everyone's sleepers to hit, and I don't want anyone to be a bust. Unfortunately, fantasy football doesn't work that way. That means we have to take a look at some bust running back candidates for 2022 fantasy football. There are no criteria here except for the ol' gut. Generally, I looked for guys getting drafted at or above their perceived ceiling for 2021 fantasy football. To find these numbers, I used 4for4.com's consensus average draft position tool. Let's dive in.
Bust Running Back #1: Javonte Williams, Denver (RB13, 23 OVR)
Javonte Williams is being drafted like Melvin Gordon does not exist, or if Melvin Gordon is on the Broncos to be some sort of change-of-pace back for Denver. Unfortunately, other than fantasy football drafters really wanting that to be true, none of that seems to be based in reality. If you look at efficiency stats last year, Javonte and Melvin Gordon were virtually identical runners. The main differences between their statistical profiles came in that Gordon had more scoring opportunities, and Javonte had more targets. But, this isn't just about last year. Reporting out Broncos camp, including from OC Justin Outten himself, indicates that Javonte and MelGo will split touches. If you want Javonte Williams so badly, just take Melvin Gordon 70 picks later.
Bust Running Back #2: Cam Akers, L.A. Rams (RB18, 41 OVR)
This has nothing to do with the Achilles tear. Okay, maybe it has a little to do with the Achilles tear. But, I'm not going to cite what he did when he came back last year (hint, he looked terrible, probably because of the Achilles tear). This has more to do with the fact that he was just sort of okay before the Achilles tear, anyway. He wasn't a top-tier prospect in 2021, getting grouped alongside Zack Moss and Antonio Gibson in most regards (though revisionist history wants to put him with the Jonathan Taylor/J.K. Dobbins/D'Andre Swift group, he was not there).
Then, he failed to beat out Darrell Henderson until Henderson suffered an injury, and in the end, Akers had just two career games over 100 yards in 2020… and he had 61 touches in those two games. I'm not particularly bullish on Akers unless he gets all the touches, and there's nothing pointing to him being a top touch receiver in the NFL except people really wanting that to be true. Akers ranked outside the top 30 in yards per touch, juke rate, and yards created per touch, per PlayerProfiler.com's reckoning. He was a pretty decent back, but not otherworldly, and all of a sudden after a bad few games after an Achilles tear, he's good now? It just doesn't make sense.
Bust Running Back #3: Elijah Mitchell, San Francisco (RB23, 54 OVR)
I understand the desire for Elijah Mitchell to be great. After all, he was great, last year. He also missed six games with four different injuries, underwent offseason knee surgery, and is sitting out the preseason with yet another soft tissue lower-body injury. I just can't trust that Elijah Mitchell will continue to get the benefit of the doubt, especially from Kyle Shanahan, who will cast a running back aside if they get a hangnail. When healthy and getting touches, Mitchell will be great. The only questions are: will he be healthy, and will he dominate touches? Seem like pretty big questions to me, especially given that the 49ers drafted a third-round rookie (Tyrion Davis-Price) in the 2021 NFL Draft.
If you would like our $7 Draft Kit, then follow this link!
Want more 2022 fantasy football draft discussion? Check out these links!
Discord!
Podcast!
Patreon!
Twitch!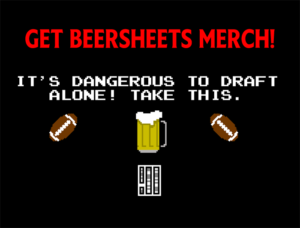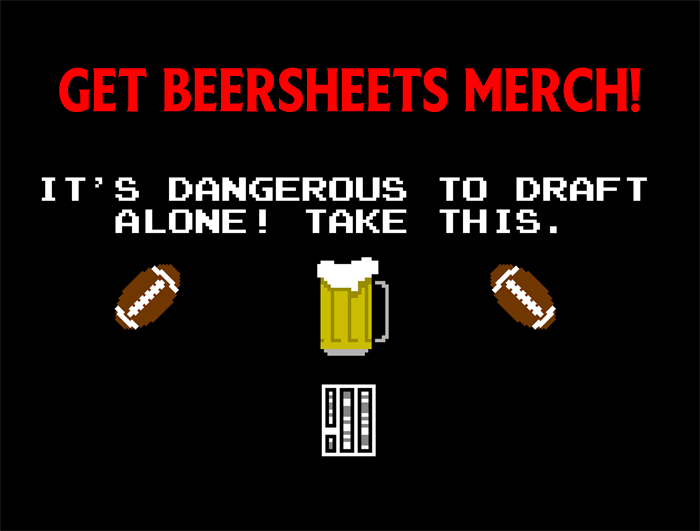 [Statistics are sourced from pro-football-reference.com, airyards.com, and ftnfantasy.com]