Most of NFL's week five is in the books, with Baltimore and Indianapolis set to square off tonight on Monday Night Football. There have been some ups and some downs to some players that we thought would perform differently. One such player is the Cleveland Browns' wide receiver Odell Beckham Jr. Through five weeks of the season, Beckham has been extraordinarily disappointing, but what do we do with Beckham? Is Odell Beckham Jr. a drop candidate?
First, let's take a look at Odell Beckham Jr.'s season. OBJ missed the first two weeks finishing up his recovery from his ACL tear midway through the 2020 season. No harm there, but the manner this took seemed as though there was a setback that nobody is talking about. Beckham was on pace to play in week one as a game-time decision before the Browns ruled him out after warmups. Then, the weird part: they ruled him out for week two on Tuesday, September 14 for a Sunday game. That, to me, seems like Beckham suffered a setback. While I am not a doctor, I have seen this play out before. In an interview with Mary Kay Cabot, he also noted that he should have returned from his knee injury right about now, as that's where the timetable put him.
So, is Odell Beckham just working his way back into game shape, or is there something deeper to worry about? That depends on how you feel about Odell Beckham's overall prospects. First, he's playing plenty; Beckham notched about 80% of snaps in each of the last two games, playing 62 and 58 snaps in weeks four and five, respectively. He also didn't do very much, turning a combined 10 targets into 47 yards on five catches in those two games.
So far this season, Odell Beckham's turned in three games averaging 41.3 receiving yards and 3 receptions on just over six targets per game. That's cause for concern but isn't that out of line with what Beckham averaged last season (3.3 catches for 45.6 yards per game on just over six targets per game. So, this is sort of what you signed up for with Beckham; this is what he was with the Browns last year, and as he ages, this is likely what he will be going forward: an inconsistent WR3.
Initially, I was going to end that sentence with "who you can play in big matchups." Well, therein lies the problem: the Browns scored 42 points in an absolute shootout this weekend against the Chargers. Odell Beckham played 81% of snaps. He had three targets.  That likely stems from his usage change, and the reason why I have concerns with Odell Beckham this year. Beckham has the highest average depth of target since 2018, by a wide margin. He has an aDOT of 16.5 yards when he finished with 13.6 and 13 in his two prior years with Cleveland. It's a change in how the Browns use him. Deploying Beckham as a deep threat in an inconsistent passing game spells likely doom for Beckham.
There's also that… Odell Beckham just hasn't been good with the Browns. In his time with the Browns, excluding his injury game, he's finished as WR41, on average, in full-PPR. On average, he's not a starting wide receiver. Over his last sixteen games with Browns (again, excluding his injury game), he averages 58 yards per game on 4 catches and is WR43. In his entire tenure with the Browns, he finishes as about… 4 catches for 57 yards per game. This just is what Odell Beckham is, at this point.
So the thing that we are all panicking about? It's just Odell Beckham with the Browns. This is just what Odell Beckham is, now. He's just a guy in a messy passing game that will drop 42 on a team but will give all that production to its two-star running backs. There's not much else to say about Beckham. They've molded him into a low-volume deep threat, into a guy you can't trust, and into a guy, I don't want around on my rosters.
Things aren't getting much better for Cleveland, either. This was a chance for Beckham to have a high-point game. The Browns didn't pass the ball more times than usual, but they racked up a lot more passing yards (305, the only time Backer passed 250 since week one). Beckham was completely MIA. Unfortunately, the next two matchups mean that we're likely back to the Browns' passing game pie getting around 200 yards. The Browns play the Cardinals and Broncos, who allow the ninth-fewest and sixth-fewest passing yards per game to quarterbacks. That means less to go around, which means less opportunity for Beckham.
Plus, it isn't like Odell Beckham has much room to grow. He led the Browns' wide receivers in snaps on Sunday and had a 94% route participation on those snaps. He's maxed out, and maxed out doesn't seem to mean much for Beckham.
If you have Beckham on your roster, you bet on a bounce back. You bet on a bounce back to a player who looks increasingly tiny in your rearview mirror. You could bet that he's recovering from injury, or you could bet that he's just not what he once was anymore. As you can see, his name and production are two very divergent pieces of data. Cover up the name, and go with the production, and see if you can get anything you can for an extremely disappointing Odell Beckham.
And when I say disappointing… I'm referring to his time in Cleveland, not just his 2021. Try to trade Odell Beckham if you can, but I'm more than happy to advocate you moving on from Beckham unless you believe in his injury recovery getting him right back to where he was pre-injury (not usable on a weekly basis in ten and twelve-team leagues).
For more fantasy football discussion, please check out these links!
Discord!
Podcast!
Patreon!
Twitch!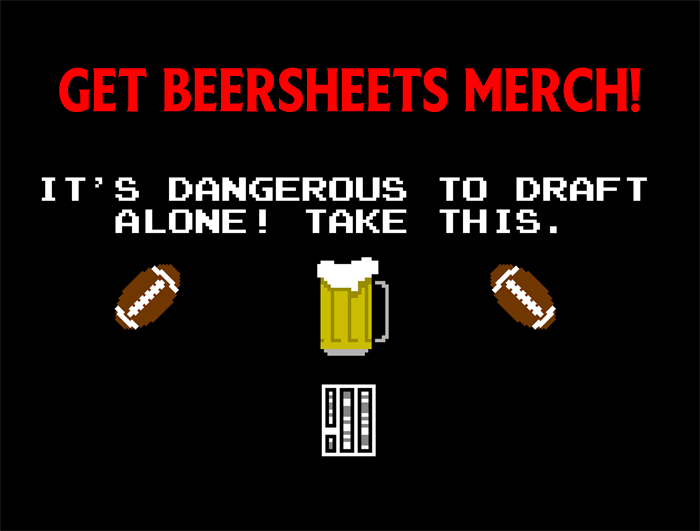 https://upload.wikimedia.org/wikipedia/commons/8/8a/Odell_Beckham_Jr._2020.jpg under CC BY SA 2.0