The NFL has five weeks in the books, and it's time to start clearing the cobwebs out of your roster to make room for the new hotness and the bye week streams. Next week, we will be without the Atlanta Falcons, New York Jets, San Francisco 49ers, and the New Orleans Saints. So, you may find yourself in a situation where you can't excise these players from your roster. That's fine, as these aren't "go out of your way to release these players" players, they are suggestions for guys. Think of it as a permission slip for cutting that underperforming player that's been stuck in your craw for a month now. To make this list, a player must have at least 50% rostership. It does me no good to tell you to release Brandon Zylstra, after all.
Waleed Ismail, as always, has you covered for who to add on waiver wires this week. This is to help you figure out who to cut.
Quarterback Cut List:
Russell Wilson, Seattle Seahawks (98% rostered)
Russell Wilson has a mallet finger on his throwing hand and required surgery. The surgery was successful, but as it stands, you're entering the bye weeks with a guy who is hoping to be back for the week ten Packers matchup. You're going to want to hold onto Russ as long as possible, and you should clear out your IR to make room for him. But, unfortunately, there are leagues where that isn't an option. You can move on from him.
Ryan Tannehill, Tennessee Titans (80% rostered)
I don't know, man. The guy I labeled as my QB6 on the year has just one game inside the top-12 at the position this year. He's killing me in a ton of leagues and I'm getting ready to move on from him. Don't rage-drop Tannehill, but figure out if you'd rather Tannehill or Kirk Cousins, for example. It might just be Cousins. This is a Derrick Henry Problem, as the Titan (in size, team, and relation to Greek mythology) already has two games of 3 rushing touchdowns and is sitting on four straight games of at least 140 total yards. There's just nothing left for the Titans' passing game, and A.J. Brown's missing time certainly didn't help matters.
Derek Carr, Las Vegas Raiders (63% rostered)
Remember the halcyon days when Derek Carr was good? It was way back in weeks one through three, where his worst passing game was 386 passing yards, two interceptions, and a pick. Nevermind that two of those three games included an overtime period, and nevermind that the third game came against the Steelers, who have allowed at least 250 total yards and multiple touchdowns to three of the last four quarterbacks they played. So, that is to say: that probably isn't sustainable. Carr now has two straight dud games, notching two touchdowns, two interceptions, and just 402 passing yards in his last two games combined. Back to the waiver wire with you, Derek.
Wide Receiver Cut List:
Odell Beckham Jr., Cleveland Browns (93% rostered)
I wrote a whole article about this. Long story short: he's not good for fantasy football, despite all his opportunity. In deeper leagues, deeper bench leagues, and 3-WR leagues, he likely stays on your team. But 8 teamers, short bench leagues, and 2WR leagues can probably move on from OBJ.
JuJu Smith-Schuster, Pittsburgh Steelers (77% rostered)
JuJu suffered a season-ending shoulder injury on Sunday in what is likely his last game as a Steeler.
Brandon Aiyuk, San Francisco 49ers (74% rostered)
Aiyuk just isn't a central part of the 49ers' game plan this year. Call it a doghouse if you want (it isn't), it's something completely predictable. The 49ers build their pass game around George Kittle and Deebo Samuel, and if they're not around, they just run the football, instead. Trey Lance had more rush attempts (16) than completions (15) in week one, so that doesn't leave a lot for Brandon Aiyuk for us to get excited about. The 49ers are entering their bye week, and you can probably drop him onto the wire to clog up your league's bench slots, FAB and waiver priorities to get you a player who will be useful in week six.
Cole Beasley, Buffalo Bills (65% rostered)
The man complains about the efficacy of the COVID-19 vaccine, but he should complain about his own efficacy for fantasy football leagues. Dawson Knox and Emmanuel Sanders both leapfrogged him in the target depth chart, turning Beasley into a "break glass in case of emergency" release valve. With the Bills playing like the best team in the NFL, the release valve isn't really necessary. He has four or fewer targets in three of the last four games, and the Bills outscored their opponents 156-41. You're hoping for the Bills to struggle for him to return to relevance, which isn't happening anytime soon.
Running Back Cut List:
Trey Sermon, San Francisco 49ers (76% rostered)
Consider this my mea culpa for Trey Sermon. I thought he would be better than Elijah Mitchell, or at least get a chance to show that he could be as good. But, Kyle Shanahan is a psychopath and gave Sermon 2 snaps last week. The 49ers ran Elijah Mitchell into the ground and lost, and now Shanahan has two weeks to think about it. So, I would probably hold onto Sermon just in case Shanahan decides to see what happens when he plays both Sermon and Mitchell, together. But if you're in a roster crunch, he's a droption. But, let's not get confused, here: it's not like Elijah Mitchell has been good.
Kenyan Drake, Las Vegas Raiders (65% rostered)
In the most recent in a series of baffling roster moves, the Raiders gave Kenyan Drake eight figures to be… nothing? He peaked at 47 snaps (71%) in week two thanks to a Josh Jacobs injury. But, Peyton Barber came in off the street and outproduced him the next game. Now, Peyton Barber is hurt and Kenyan Drake can't scoot past Josh Jacobs. Since Jacobs returned from injury, Drake has 32 snaps and 3 touches across two games. Just make him someone else's headache, at this point.
Ronald Jones, Tampa Bay Buccaneers (51% rostered)
The Buccaneers have no interest in even seeing what he can do, as he has 35 snaps in the last three games, getting about 5-6 touches per game in that span. In five games, he has 13 or fewer snaps four times, and he's averaging 25 yards per game. It's time to move on from him, a Leonard Fournette injury would just mean more Giovani Bernard, and RoJo has no fantasy football usefulness.
Tight End Cut List:
Dallas Goedert, Philadelphia Eagles (85% rostered)
With the Philadelphia Eagles adding DeVonta Smith, they now have a competent wide receiver to get targets. With the Eagles failing to remove Zach Ertz from their roster, they also have a competent tight end to get targets. This pincer move on Goedert's targets has ended up with him maxing out at five targets in a game this year. He has been a platonic ideal backend tight end in two of the last three games, and three of the five this year. But, he doesn't have a ton of volume, as he's failed to notch five targets in three of five games.
Meanwhile, Zach Ertz has 21 targets in his last three games, to Dallas Goedert's 19 on the year. I would make the move to get Goedert off my roster for either Dawson Knox or Dalton Schultz without thinking twice.
Robert Tonyan, Green Bay Packers (68% rostered)
I tried being reasonable a couple of weeks ago, saying he probably deserves 80% rostership. He needs to be off of rosters. He's completely useless, falling below even The Blob. Tonyan has one game above four targets this year (week four) and he finished with two catches for eight yards. He has one good game (3 catches, 3 targets, 52 yards, and a touchdown) and four bad ones (6 catches for 30 yards… combined). There's no reason to have Robert Tonyan around on your roster. You're only inviting pain and misery.
Do you want more 2021 NFL discussion? Then check out these links!
Discord!
Podcast!
Patreon!
Twitch!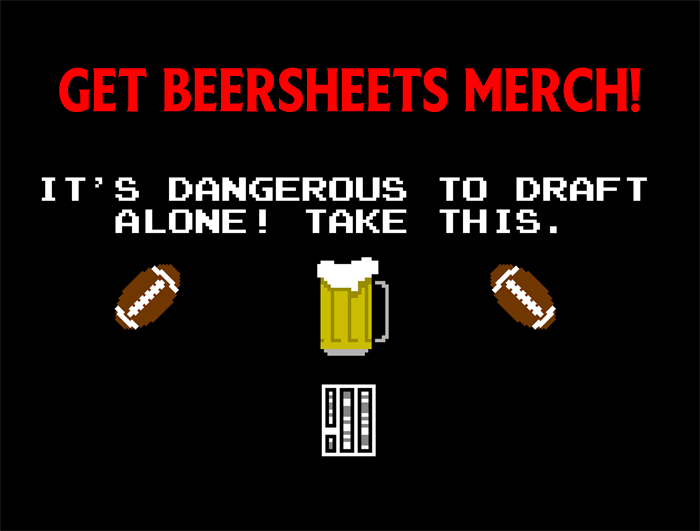 [Image Source: https://upload.wikimedia.org/wikipedia/commons/f/f3/Robert_Tonyan.jpg, under CC BY SA 2.0]