It's that time of year once again! Football Absurdity will bring you a breakdown of every notable fantasy football-relevant player throughout June, July, and August. We finished our quarterbacks already; that means it's time to get to the most frustrating position! That's right, we're on to the running backs. The San Francisco 49ers took Trey Sermon in the third round of the NFL Draft, but what can we expect from 2021 Trey Sermon in his rookie year?
Trey Sermon ADP & AAV:
Average Draft Position (HPPR): RB47, Pick 130
Average Auction Value: $2.0 (RB35)
2021 Trey Sermon Fantasy Football Overview:
Sermon is a powerful one-cut-and-go back who rams through would-be tacklers or runs away from them. He has eye-popping athleticism, boasting a 9.66 RAS. Imagine a Kyle Shanahan offense, which turns run-of-the-mill running backs into behemoths. Now, turn that offense over to an athletic freak who is really good at football. That's Trey Sermon.
The only problem with Trey Sermon is that the 49ers have a ton of talented running backs. Not only do they have starter Raheem Mostert, but also incumbent JaMycal Hasty and free agent acquisition Wayne Gallman. There are a lot of parts in San Francisco, and to be honest, they're all sort of the same. That means we lean into talent, here. That leaves us with Mostert and Sermon. And given that Kyle Shanahan had five different backs lead the team in touches in a game last season, both will get their chance to shine. I'm a fan of Trey Sermon, the player.
2021 Trey Sermon Fantasy Football Draft Strategy:
Trey Sermon Auction Value: $5
Draft Ranking: Find out for your league settings in a Beersheet!
Trey Sermon, the current draft value, is also bonkers. He's going as an RB4 as a handpicked member of a running back room full of guys who are just like him, but worse. Draft Trey Sermon, and hold on tight. He might not get his chance immediately, but with the Shanahan offense, we all know the chance is coming.
So, go ahead and stash Trey Sermon in your fantasy football leagues. He could be a monster and a league winner down the stretch if the 49ers turn the team completely over to the kids.
Best Case Scenario:
Sermon establishes himself as the alpha in the running back room and soaks up 60% of the snap share.
Worst Case Scenario:
Kyle Shanahan takes the "any guy off the street could produce at RB in this offense" challenge and starts himself for 16 games. He ends up with 1,400 yards and 9 touchdowns.
Check out all our 2021 player profiles, here.
Want more 2021 fantasy football draft discussion? Check out these links!
Discord!
Podcast!
Patreon!
Twitch!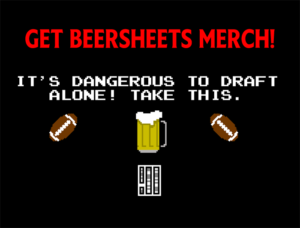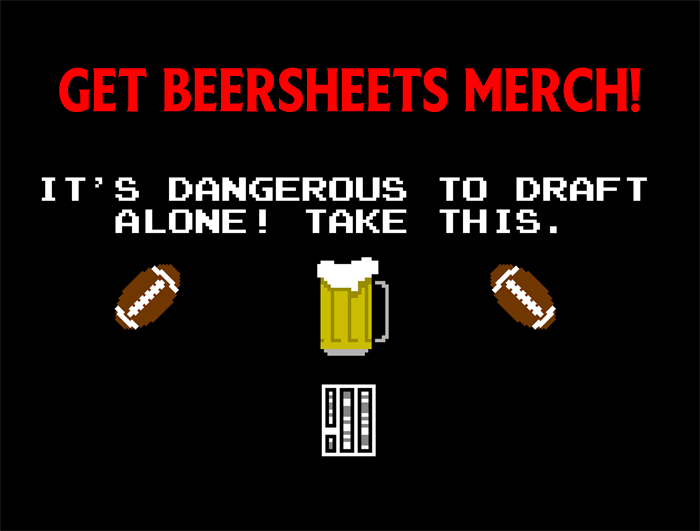 [Statistics are sourced from pro-football-reference.com, airyards.com, and ftnfantasy.com]

[Image Source: D'Andre Swift on Instagram]